About this Event
Brunch N' Glow PT. 2 with Desiree Phillips Pro MUA
Brunch N' Glow is an exclusive intimate hands-on makeup class for beginners! During this 4 hour event, participants will be guided by Desiree to learn how to complete a full makeup application from start to finish. Enjoy this experience with a special gift bag, raffle prizes from Desiree and a refreshing light brunch!
Participants will receive a Makeup Guide that will cover techniques and topics such as:
Prep/Prime skin care
Color correcting
Foundation matching
Brow shaping/scuplting
Eyeshadow blending
Highlighting/contouring
Lash Application
Questions may be asked throughout the class and during the Q&A session at the end of the seminar.
This class has been designed for individuals who are seeking to develop their beginner/intermediate makeup skills based on their current knowledge.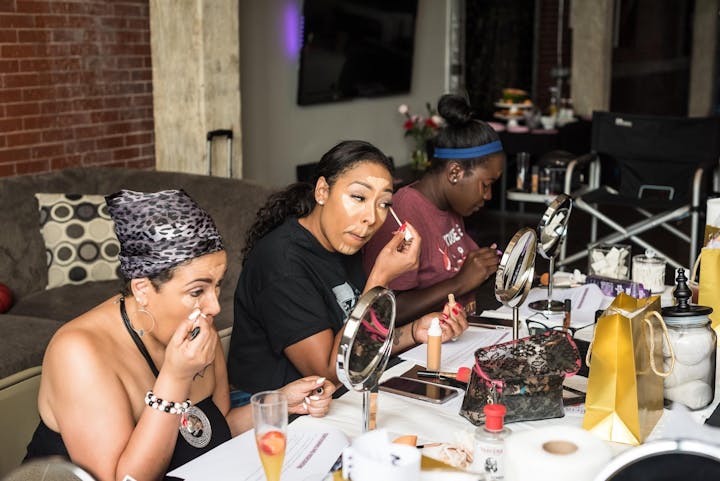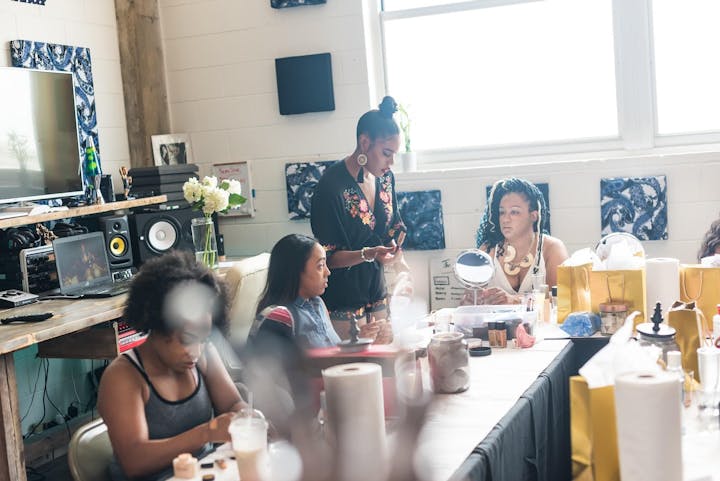 Please note registration fee below:
Registration Fee - $160.00 ($100 deposit)
To secure your seat, a deposit is required during registration. The remaining balance of $60.00 will be due on the day of the event. Cash and major credit cards will only be accepted.
Early Bird Ticket- $99.00 (Ends September 1st)
This class is BYOM (Bring Your Own Makeup Bag). Please bring these required products in your bag – I've added some brand recommendations as they will be best to create the look you will desire, but feel free to bring other brands as well.
Eyebrow Pencil/Pomade(Anastasia Brow Pomade, MAC Eyebrow Styler)- Required
Concealer- One for Highlight/and Contour ( L.A. Girl Pro, MAC Studio Concealer, NARs Creamy Concealer etc) *Concealer should be 1-2 shades lighter than skintone for highlight and 1-2 shades darker than skintone for contour. - Required
Foundation ( Maybelline Fit Me, MAC Studio Fix , MAC Matchmaster, NARs Luminous, Fenty Beauty, etc) * Please be sure foundation is the correct match. - Required
Powder (MAC Studio Fix/ Mineralized Powder) - Required
Lip Stick/Lip Stain (Natural Tone/and Bold Tone)
Setting Powder (Baking Powder) - Required
Favorite Eyeshadow Palette-
What is the age requirement or age limit for this event?
All ages of 17 and up are welcomed to attend this event. Please be sure to bring ID or driver's license for check- in.
Is there a certain skill level needed to attend this class?
There is no particular skill level required for this class. Beginners and advanced individuals are welcomed to attend.
What can/can't be brought to this event?
Please see all required makeup items provided above. Again, these products are only recommedations that will be best to fit your desired finished look. Cameras are recommended for photo purposes only. Video recording is not permitted during the seminar. No additional guest are allowed during class.
How do I contact the organizer?
If you any questions or concerns, please send an email to info@desireephillips.com
Refund Policy
Please note that all class registration fees are non-refundable and non-tranferable. If for any reason the class is canceled, a full refund will be given.