Description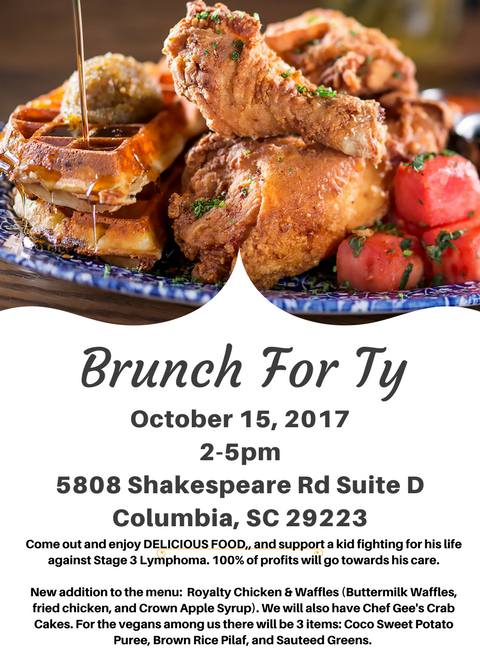 Next Sunday October 15, with the help of Courtney Page, I will be doing a benefit brunch. I found out recently that the son of one of my VERY close friends has Stage 3 Lymphoma.
Come out and enjoy DELICIOUS FOOD, and support a kid fighting for his life. 100% of profits will go towards his care.

New addition to the menu: Royalty Chicken & Waffles (Buttermilk Waffles, fried chicken, and Crown Apple Syrup). We will also have Chef Gee's Crab Cakes. For the vegans among us there will be 3 items: Coco Sweet Potato Puree, Brown Rice Pilaf, and Sauteed Greens.
Any and all help is appreciated. I need about 3-5 volunteers. Let's come together and make this happen. Make plans to be there and eat delicious food, or just come by to make a donation.
SUPPORT SUPPORT SUPPORT! It takes a village.
#ChefUp