Description
Help us celebrate #NationalRunningDay in style, by joining us on Thursday, June 6th, for our annual bRUNch at Night event at one of Denver's BEST eateries around: Snooze Union Station.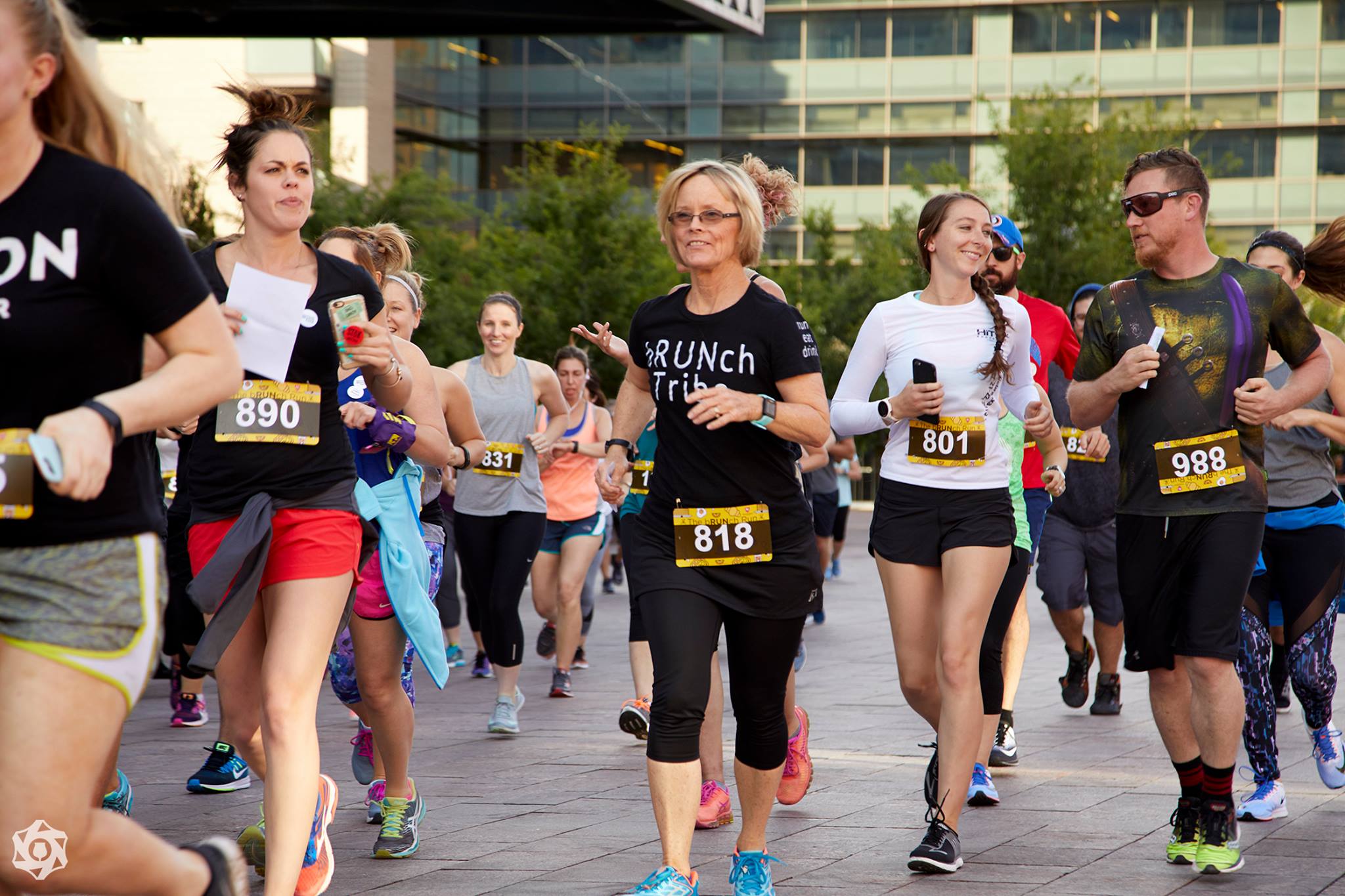 ---
TICKETS NOW AVAILABLE FOR $55.
What your ticket gets you:
Paced (untimed) 5k or 10k fun run, yoga stretch sesh pre-run, delicious brunch spread, (2) brunch libations (+21 to consume alcohol), pop-up shop of the latest fitness fashion trends by BrooksRunning (our bRUNch at Night Silver Sponsor) along with Boulder Running Company Cherry Creek, shoe demos, running of the red carpet, EPIC swag bag, giveaways, and the best part: the WHOLE place to ourselves for an evening of food and fun (that means no waiting in long lines or fighting the crowds). But, that's not all, bRUNch will be donating a portion of all proceeds donation local non-profit partner made in your name!
RUN: Pick your distance. bRUNch will have both a 5k and 10k route option for you to run and it will be coursed out. Course maps will be available soon and will be shared on both the event page and on our website!
EAT: After your sweat, indulge yourself in this incredible brunch buffet spread of Juan's Breakfast Tacos, Breakfast Sandwich Bites, Sausage + Bacon, Cheesy Hash Browns, Fresh Fruit, and wait for it, our favorite part: PANCAKES (flavors TBD). #RunAlltheMilesEatallthePancakes What's your favorite Snooze Pancake?
DRINK: (2) Two adult brunch libations (must be +21 to consume) provided by KEEL Vodka, The Real Dill, Sunshine, and more!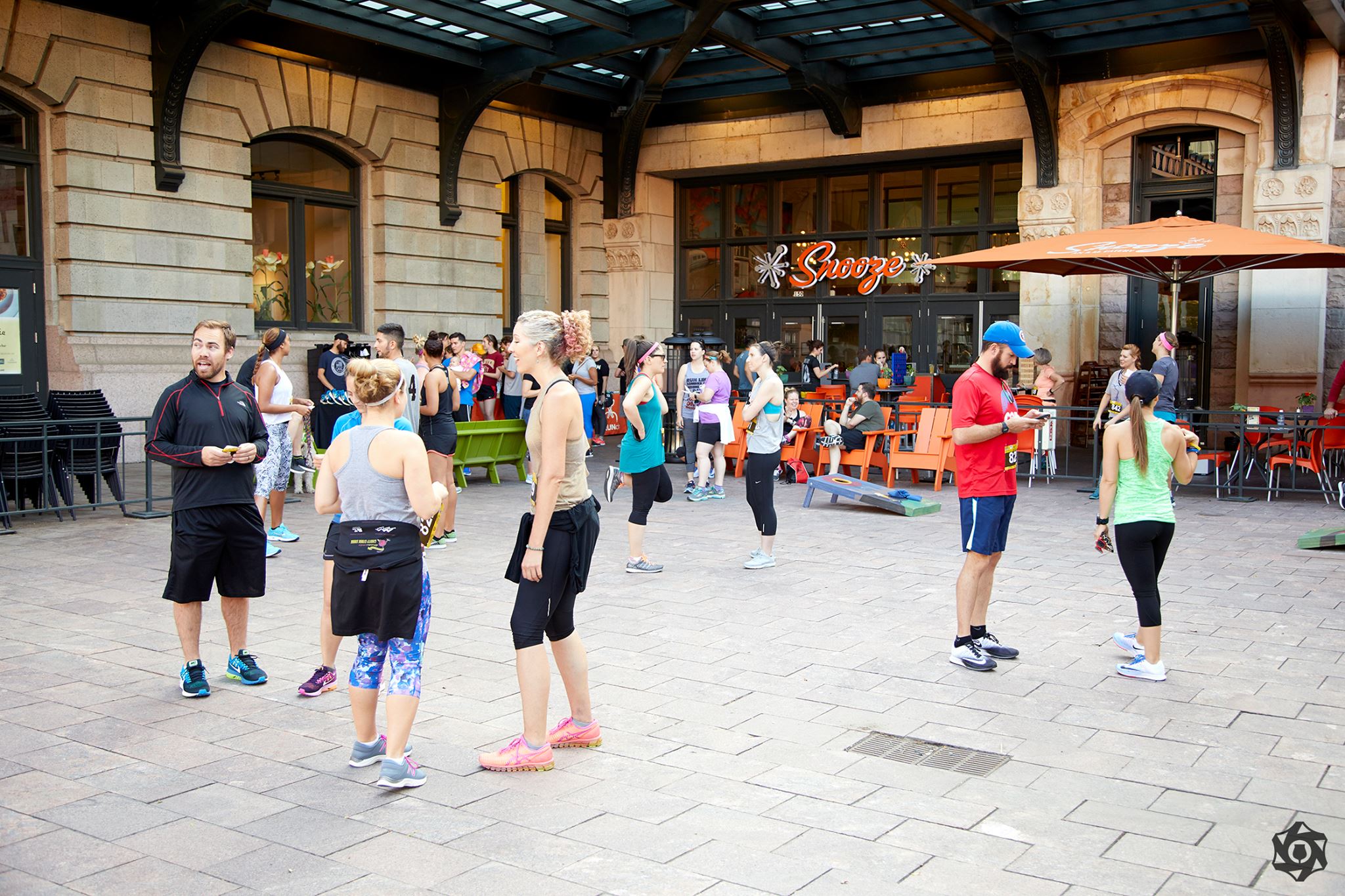 This event always sells out, and registration is limited to just 100 participants, so register early to ensure a spot.
---
Here's a little run down of your evening:
5:30 pm: Check-in Time in front of Snooze (Denver Union Station)
5:45 pm: 10k Let's RUN (walk, skip or stroll)

6:00 pm: 5k Let's RUN (walk, skip or stoll) Both routes are on an open and untimed course, so please obey all traffic laws and watch out for other pedestrians and bicyclists. You do not have to run, you are welcome to walk, skip, or stroll. We welcome strollers and even pups on leashes, just please plan accordingly as puppers are not allowed inside Snooze.
6:30-8:30 pm: BRINNER time (you know, brunch for dinner).
9:00 pm: Event wraps up!
---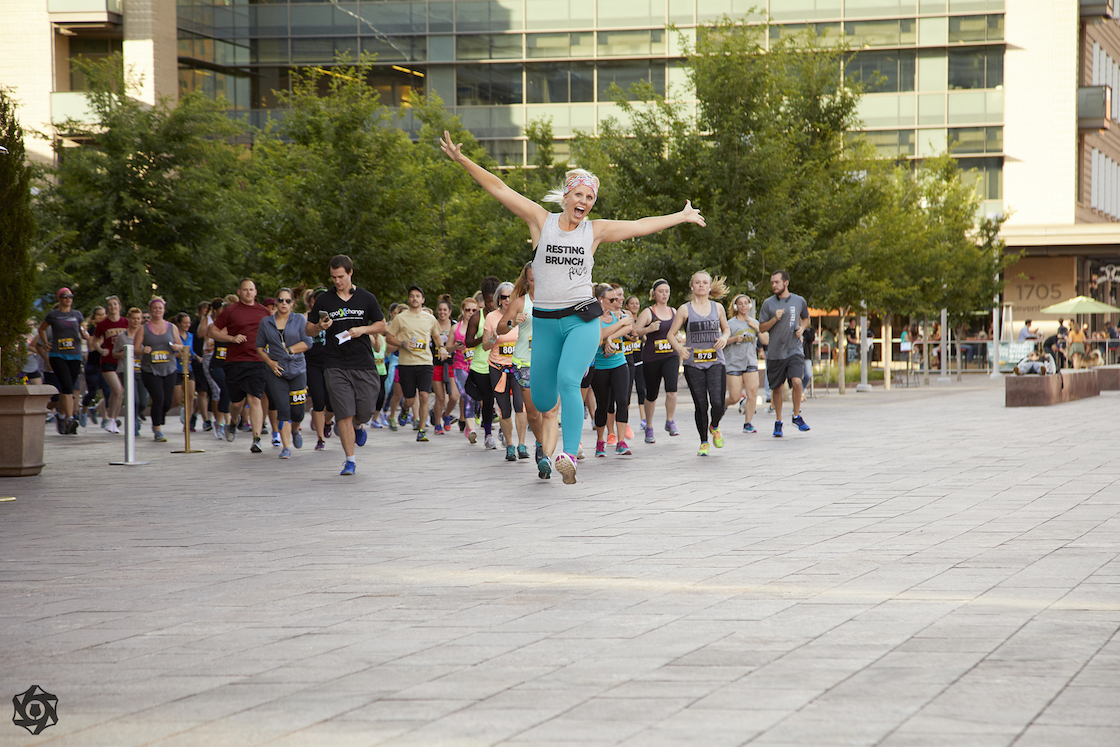 Stay up-to-date on all the bRUNch deets:
If you haven't already done so, make sure to follow us:
bRUNch Running (Facebook)
bRUNchRunning (Instagram)
ThebRUNchRun (Instagram)
---
*****bRUNch Running is looking for partners for this event and upcoming bRUNch events! If you'd like more information about how you can become a bRUNch partner, please email us: info@brunchrunning.com and we can give you more details.*****
---
-By participating in this event you consent to having your photo and/or video taken. You agree to allow bRUNch Running and Snooze to use the same for promotional purposes. By doing so, the Participant understands, accepts and agrees to abide by the terms hereof.
-MUST BRING ID, no ID, NO ADULT BEVERAGES.