Description
Are you curious about what it takes to make it through a coding bootcamp?
Come have brunch with us and we will tell you!
Join Galvanize instructors, alumni, and current students, and hear directly from them on how to navigate your way through the program towards success!
You will have an opportunity to ask the panelists questions, network with Galvanize staff, and discover the best next step for you.
If you're serious about pursuing a new career in Web Development, Galvanize can transform you from a beginning coder to a job-ready full stack web developer.
Join us on Saturday, June 10th to learn more!
Agenda
10:00 AM : Coffee, Delicious Brunch Fare, & Networking
10:15 AM : Opening Remarks & Introductions
10:20 AM : Panel Discussion with Galvanize VP of Instruction, Seattle Instructors & Students
11:00 AM : Q & A with the Panel
11:15 AM : Info Session for Galvanize Web Development Immersive Program
11:45 AM : Tour of Galvanize Campus
Hear From:
Chelsea Beyers, VP of Instruction, Galvanize
Chelsea is the VP of Instruction at Galvanize, overseeing educational quality and supporting instructors across Galvanize's network of technology education schools that prepare adults for careers in the tech industry. She has prior experience as an education Product Manager at Galvanize and as the Director of Instructor Development and training at General Assembly. Chelsea also spent several years as a Teach For America math teacher in Oakland, CA and as a teacher at the Udine International School in Italy. She has a masters degree in quantitative analysis from the London School of Economics, where she also helped to train teachers and develop curriculum for a flagship outreach program at University College London. She has lived and worked in the Bay Area, London, Hong Kong, Italy and New York, and is proud to call Seattle home.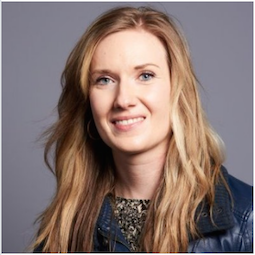 Wes Reid, Web Development Immersive Instructor, Galvanize
Wes is a former career counselor turned developer. He's primarily worked with nonprofits building technology to directly affect people's lives. Also, he built a fantasy league application for RuPaul's Drag Race. When not developing he can be found getting lost around the world or playing video games.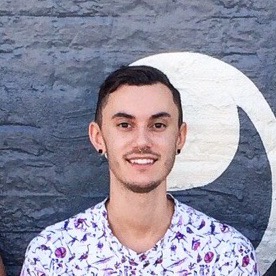 Charlie Crawford, Web Development Instructor
Charles has experience in a variety of technical and non-technical topics. He has worked as a software engineer at AWS, a developer evangelist, a technical instructor, and freelance tech blogger. In addition to instructing at Galvanize, Charles has published videos on React and Docker with Pearson, and has provided corporate training to SalesForce, Starbucks, Liberty Mutual, and many more. Specialties, JavaScript, React, Docker, Technical Writing, Computer Science, API Design
——————————————-
Galvanize is the premiere dynamic learning community for technology. With campuses located in booming technology sectors throughout the country, Galvanize provides a community for each the following:
Education – part-time and full-time training in web development, data science, and data engineering
Workspace – whether you're a freelancer, startup, or established business, we provide beautiful spaces with a community dedicated to support your company's growth
Networking – events in the tech industry happen constantly in our campuses, ranging from popular Meetups to multi-day international conferences
To learn more about Galvanize, visit galvanize.com.