About this Event
With the COVID-19 pandemic we need each other more than ever. Social distancing is more than a suggestion, its a critical necessity to effectively battle the pandemic.
Thanks to technology, the power of music, and community, we can come together without being together. Anything is possible if we make it!
Join the Brunch 2 Bomb family for an experience like none other. Keep the community alive with sounds by DJ Benjamin Walkeer and special surprise guests, hosted by Adrienne Reed.
RSVP + Download the Zoom App + Familiarize Yourself with the Platform
https://zoom.us
After you RSVP you will receive a calendar invite to join us for brunch!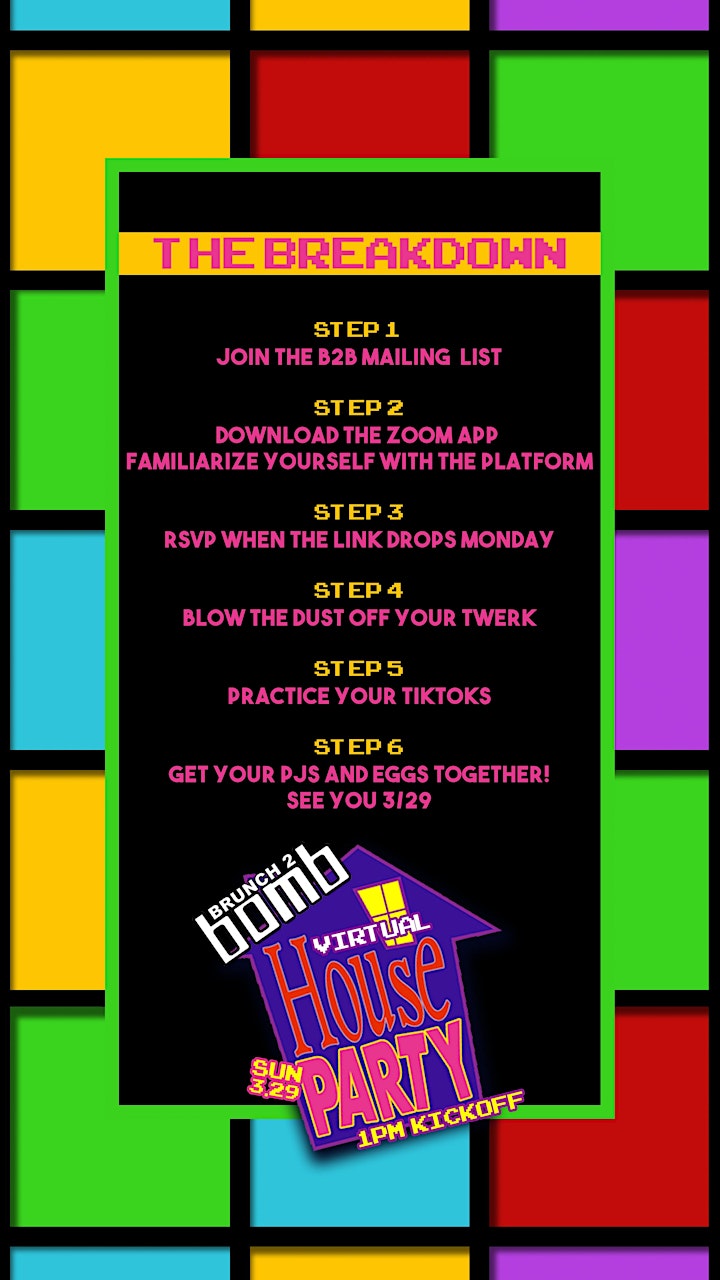 Why Zoom?
Zoom will allow us to see each other dance, vibe, laugh, and smile; in addition to chat directly with each other.
The event will also stream on @brunch2bomb IG Live for your convenience