About this Event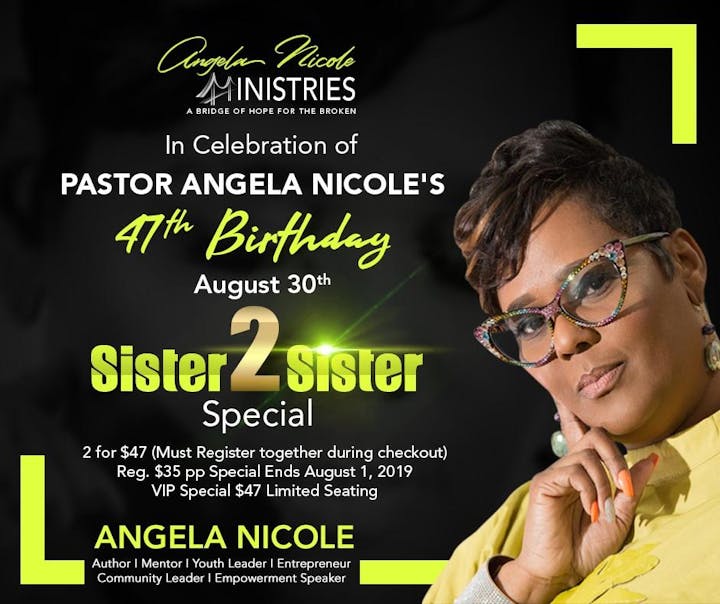 This conference is a two day breakthrough and deliverance experience designed specifically for women.
Friday, August 30th kicks off at 7pm with praise and worship and a renowned evangelist. Heaven will meet Earth!
Saturday is day two of the breakthrough and deliverance experience with two incredible and dynamic speakers and a "Sister 2 Sister" luncheon. Saturday, August 31st begins at 11am. A spiritual birthing and awakening will take place!
All services will be held at Word of Faith International Worship Center, INC (707 Pulaski Hwy Ste. 207, Bear, DE 19701)
The VIP tickets include preferred seating, glam bag, and special seating during the "Sister 2 Sister" luncheon.
The vendor fee is a one time fee for both days on the conference. There are no discounted fees if you are unable to attend/vend both days.
#BruisedNOTBroken