Description

---
Calling all UCLA School of Nursing Alumni, Students, Faculty, Staff, and friends! You're invited to our special networking mixer happening at the UCLA RRMC, B-Level, on November 1. Mix, mingle, and enjoy company with colleagues, meet other nurses, meet some of RRMC's nurses, and reconnect with your alma mater and former faculty! Bring your business cards and expand your network with your fellow Bruin nurses over hors d'oeuvres and refreshments.
For questions please contact Jonathan at jadrias@sonnet.ucla.edu. See you all there!
---
Photos below are highlights from our inaugural Bruin Nurse Networking Day, last year in 2018: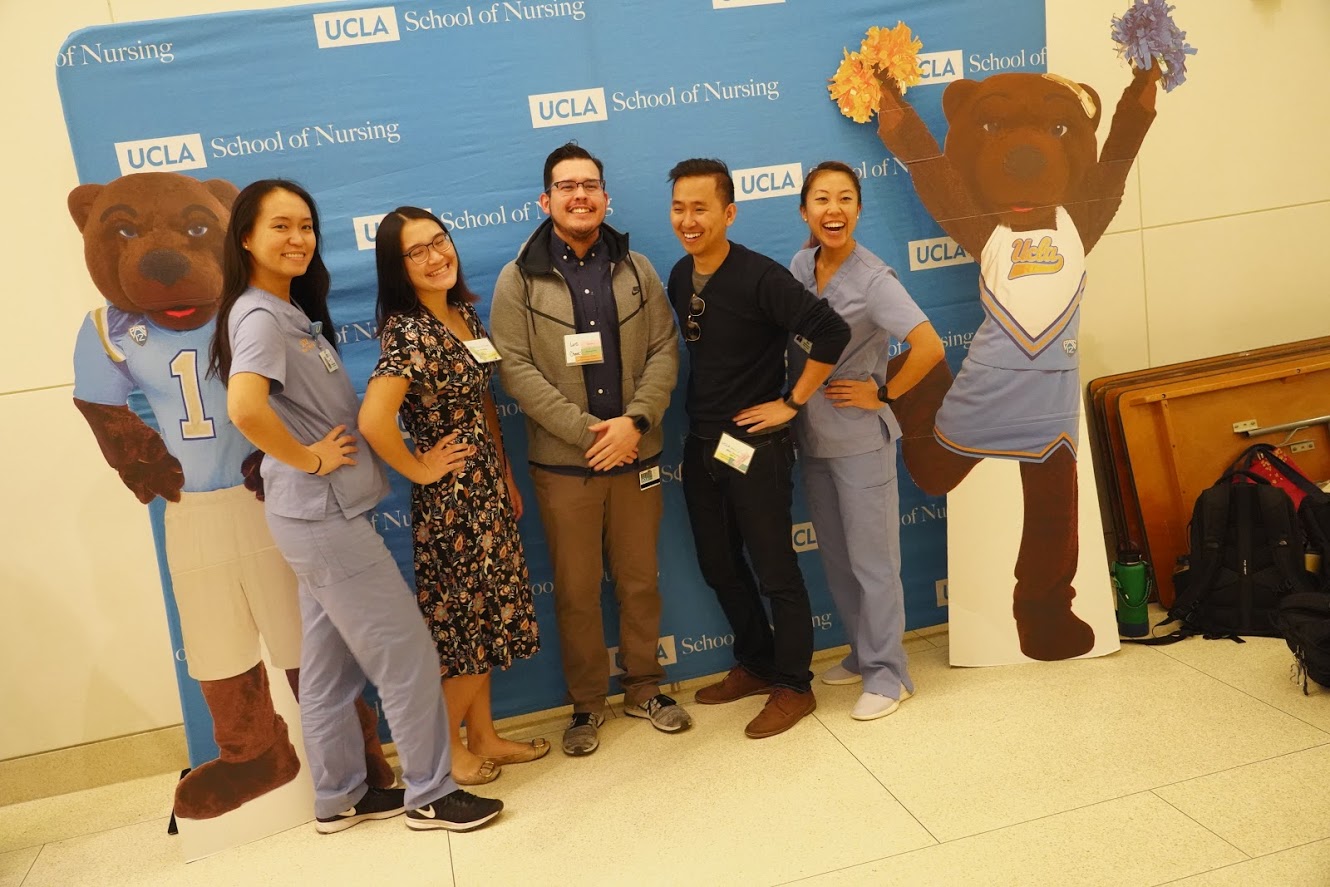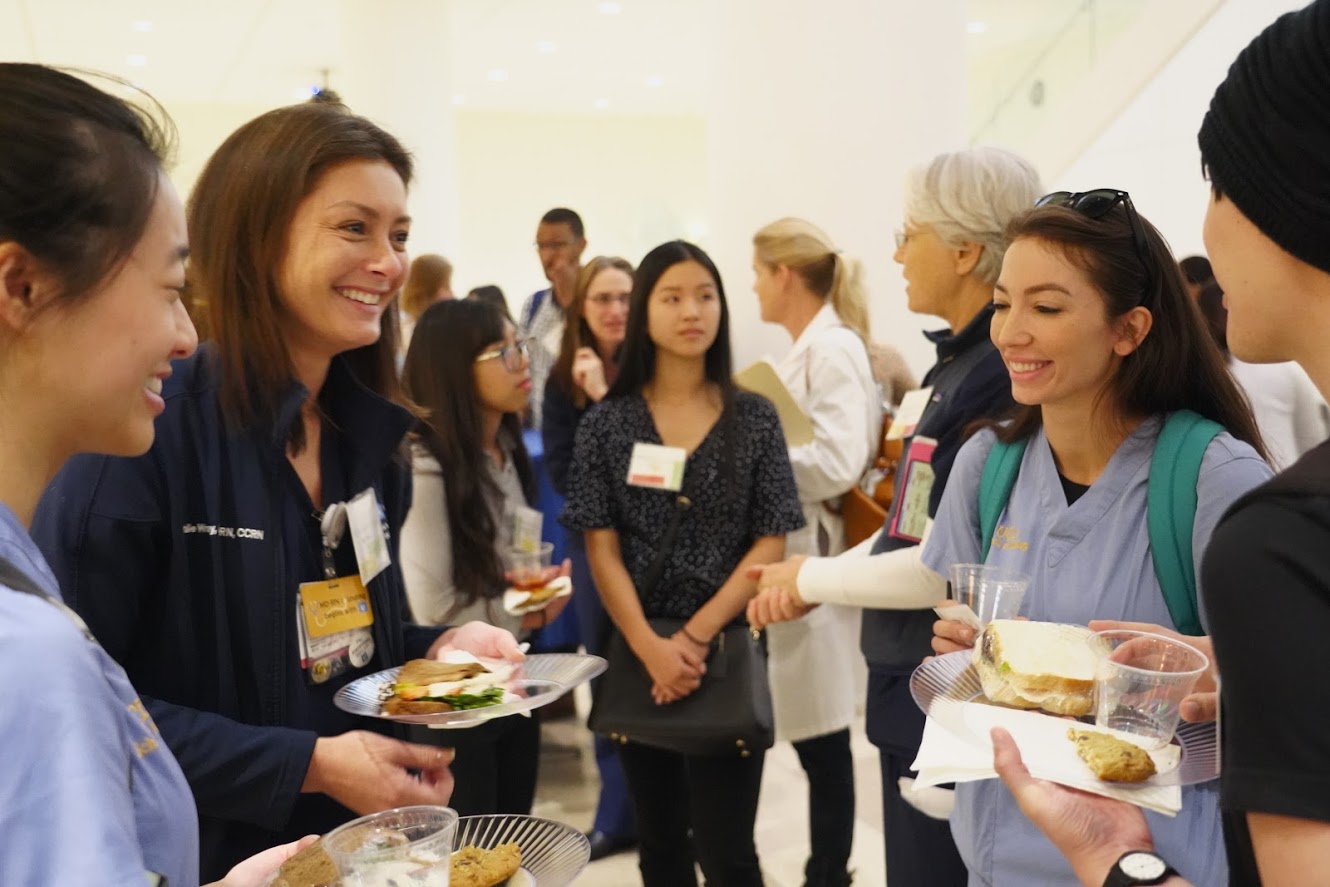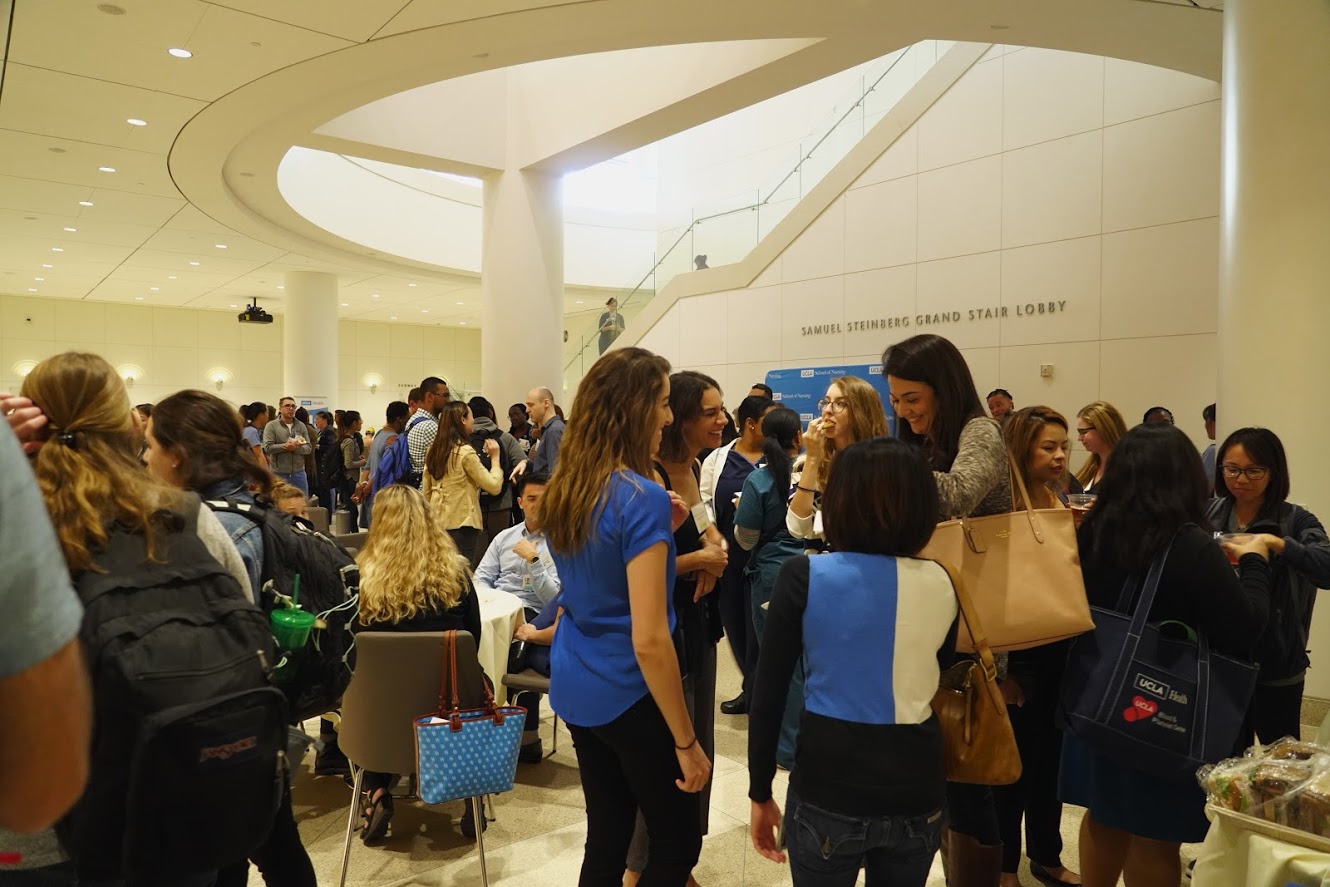 *Co-Sponsored by the UCLA School of Nursing and UCLA Health

---
FAQ/ Frequently Asked Questions:
What do I wear to this event?
Come as you are! You can come in your nursing scrubs, business casual, business formal—just be prepared to look presentable as you meet with fellow UCLA School of Nursing alumni, students, staff, faculty, and other nurses from various hospitals/clinics!
How much does this event cost? How much does parking cost?
Free! The event is free and parking is free too. This year, we will be providing complimentary parking. Please register for the event first, to receive parking information details.
Will there be food?
We will provide light refreshments, such as potentially sandwiches, fruit, and other treats, iced tea, and water.
Should I bring anything to this event?
Please bring your business cards as we will be doing a mystery gift prize drawing at the end. Entrance to the drawing is required—just drop in a business card at our registration table to be entered into the drawing! You are free to bring your resume if you'd like, but that's not required. If you don't own business cards, we will have blank/empty business cards where you can hand-write out your full name/contact information/employment information.
Where is my ticket?
This is a registration-based event, so just show up to the Ronald Reagan Medical Center B-Level, find our event registration table, provide your name to Jonathan/Michelle/Amy at the table, and we'll cross out your name from our list and give you a name-tag! Make sure to drop a business card in our drawing bucket for a chance to win a mystery gift prize!
What can I expect at this event?
Expect to meet lots of Bruins, make friendly connections with colleagues you haven't seen in a while and form new connections, meet our Student Affairs Officers representatives who will be tabling, take a photo with Joe and Josie Bruin on our Nursing Backdrop, hear a State of The School address from the Dean of the School of Nursing and the Chief Nursing Officer of Ronald Reagan Medical Center, enjoy delicious refreshments, and have a fun Bruin time! We will be providing options to self-identify yourself on your nametag with your nursing specialty, and have designated "zones" (small tables scattered throughout the B-Level) where you can connect with fellow nurses from your specialty, or a different specialty!
---
Still have questions? Please contact Jonathan at jadrias@sonnet.ucla.edu. See you all there!