Location
Rasam's
195 S Murphy Ave
Sunnyvale, CA 94086
Description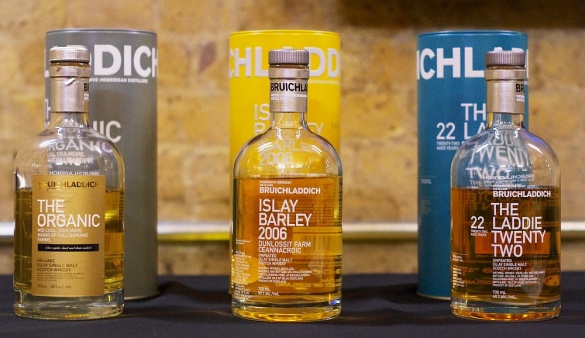 You are invited to attend a very special Whisky Tasting event to experience Bruichladdich Whisky on Saturday, October 18th at Rasam's / IC Lounge (http://www.rasams.com) in Sunnyvale for an exclusive Whisky tasting at this upscale restaurant and lounge.
Enjoy and learn more about the different rich and savory flavors of Bruichladdich. This tasting event includes a perfect pairing of whisky and small bites specially design by Chef Arindam Bahel. These events are also great for business and social networking. Don't miss this opportunity to make connections and build your network while tasting what is known as the "Sophisticated" Islay!
This very special VIP evening will feature various high-end, specialty tastings from across the globe, expalined by a representative from company in attendance to share information about the different spirits and how they're made. This special VIP night will be educational, while sophisticated and entertaining!
The event is from 5:00pm to 6:30pm before dinner service, Chef Bahel is taking time to create unique bites to go with each Whisky tasting, to give you the best Whisky exerience. If you wish to take the experience to another level, feel free to book a dinner table and get a free Whisky drink with your reservation. This is a 21 years and older event.

RSVP Required: RSVP for only $40, which includes 5 whisky tastings and small bites pairing
http://www.bruichladdich-whisky.eventbrite.com
Bruichladdich Whisky Tasting Event @ Rasam's/IC Lounge
10/18/14 - Sunnyvale
Saturday, October 18th, 2014 from 5:00 PM to 6:30 PM (PDT)
Arrive Early - Doors open at 4:45pm
Arrive early to enjoy the most of this exclusive event
Rasam's/IC Loundge
195 S Murphy Ave Sunnyville, CA 94086

@DavidMitroff


#Bruichladdich
Tasting:
The Bruichladdich Ambassador will showcase the Bruichladdich range at Rasam's / IC Lounge Whisky tasting festival at the first of the two event series. Our next event will be on November 12th with Macallan Distilleries.
Chef Bahel at IC Lounge and Rasam's in co-ordination with Carla GUEVARA of Remy USA has come up with food tasting to compliment the whiskies at this event. All participants will experience a rare food pairing with these slow distilled unpeated and peated single malt whiskey.
About
Bruichladdich Whisky: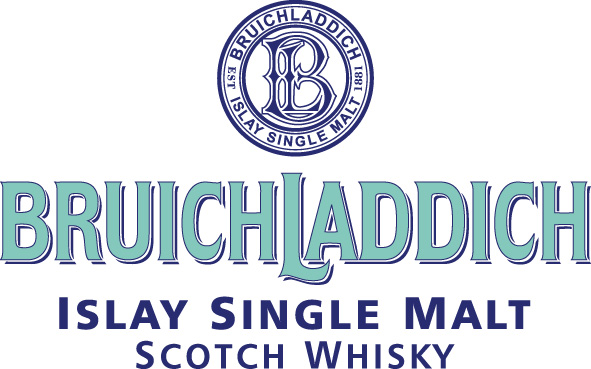 Bruichladdich Distillery is a distillery on the Rhinns of the isle of Islay in Scotland. The distillery produces mainly single malt Scotch whisky, but has also offered artisanal gin. Built in 1881 when puffer-supplied coal was available as an alternative fuel to local peat, it is likely that Bruichladdich was specifically designed to produce the purest unpeated spirit possible.
Classic Bruichladdich is unpeated, floral and complex. Trickle Distilled from 100% Scottish Barley using much of the original Victorian machinery, the methods employed by the craftsmen to slowly coax the spirit into being, continue unchanger.
Bruichladdich spirit matures from all its life in their warehouses on the shores of Loch Indaal and is bottled at the distillery using Islay Spring Water. This is natural Whisky, non-chill filtered and colouring free.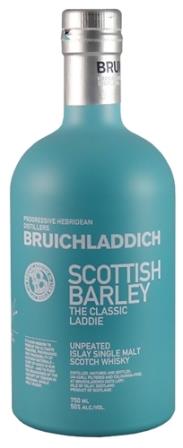 Rasam's Restaurant (http://www.rasams.com)
195 S Murphy Ave Sunnyville, CA 94086
Timing:
This VIP event is on October 18th, 2014 from 5:00pm-6:30pm at Rasam's in Sunnyville.
Starts promptly at 5:00pm. Please arrive between 4:45-5:00pm. The tasting experience goes from 5:0pm-6:30pm.

For Whom?
Whisky afficianados and beginners
Who will be there?
Entrepreneurs, business owners, attorneys, bankers, real estate developers, physicians, technology gurus, sales and marketing experts and other professionals, along with whisky connoisseur and others to socialize and meet new people.
What to Bring:
Bring your cards and smile. Bring at least one card for Walnut Creek Events.
Environment:
Rasam's Restaurant gives us our own space in their beautiful restaurant.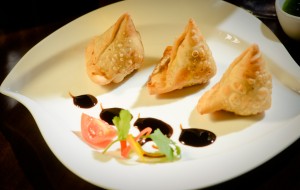 Rasam's fine dining restaurant and lounge on historic Murphy Avenue in downtown Sunnyvale brings a modern approach to Indian cuisine. Enjoy brunch, lunch or dinner at Silicon Valley's only contemporary Hindustani restaurant. They pride themselves on their attention to detail and their superior customer service while using fresh local California ingredients. By modernizing India's regional traditional dishes they create an experience that will inspire conversation and make your senses come alive.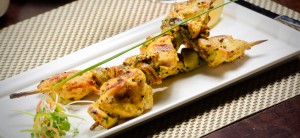 They take pride to present modern and regional specialties showcasing Tawa (Griddle), Sigri (Open Barbeque), Tandoori (Clay Oven), Kadai (Cast-Iron Skillet), Street Food (Chaat), Signature Vegetarian and Specialty Seafood dishes. The seasonal fusion dishes are paired perfectly with handcrafted cocktails, including selections of Indian whiskeys and wine on tap. In the evenings the lounge fills with the sounds of live music on the state of the art sound system and the bar serves bar bites and drink specials. The individuality and customization of the unique space with the appealing menu makes Rasam's restaurant and lounge the perfect venue for business lunches, corporate private dining and special events.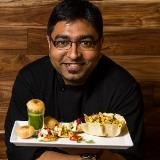 The flavors Bahel creates are clean and distinct without being overpowering. Each curry has its own personality, from the sunshine yellow, coconut milk-based sauce in the shrimp and scallop moilee to the brick-red curry in the paneer, asparagus and mushroom kadai.
He possesses an uncanny ability to calibrate the heat in spicier dishes. He takes them to the precipice of too spicy for the average diner, then pulls back a fraction, leaving a pleasant tingle on the palate.
About Walnut Creek Events: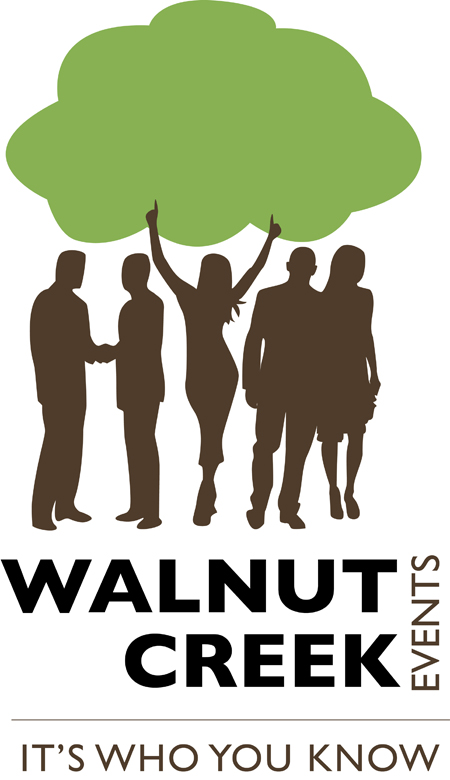 Walnut Creek Events are perfect for San Francisco East Bay professionals who want to connect with other professionals. Make new business and personal connections, build your network, find new clients, and identify business opportunities.
We make networking easy by having greeters at the door to not only welcome you - they introduce you to others, along with having events in elegant environments that makes it fun to connect with others.
Walnut Creek Events (WalnutCreekEvents.com) produces and promotes upcoming Walnut Creek Networking, Social Mixers and Business events in or around Walnut Creek.
We invite you to join us!
About The Organizer:
David Mitroff, Ph.D. is a Connector, Master Networker and Entrepreneur. David is the Founder and Chief Consultant of Piedmont Avenue Consulting (www.PiedmontAve.com) a San Francisco Bay Area based business development and marketing consulting firm. David and his team work with clients across numerous markets and sizes to create brand awareness, strengthen customer loyalty and streamline business processes. David is an active member, on the executive board, or advisory committees for several organizations. He continually collaborates with several consultant groups, merchant associations, and charities to best serve the community.
David founded Walnut Creek Events (www.WalnutCreekEvents.com) to better serve his San Francisco East Bay clients by producing and promoting high level networking, social mixers and business events in or around Walnut Creek that can bring attention to East Bay businesses and create new connections.
Piedmont Aveune Consulitng works with a wide range of clients and some specialties include law firm marketing, restaurant marketing, event marketing, and social media marketing.
Want to Volunteer?
We are looking for volunteers to help out at our events. Please introduce yourself to us or email Events@WalnutCreekEvents.com and let us know how you would like to volunteer and we can then better determine if their is a good fit.
Greeters

Photographers

Social Media Promoters


Our events are photographed for our Websites and Social Media sites. By attending our event, you give us permission to take photographs and use the images. All participants at our events are beautiful people and are subject to be photographed and used to promote future events.
Terms & Conditions:
By completing your online registration you are accepting and agreeing to our Terms & Conditions including giving us permission to take photographs and use your image or likeness, agree that all sales are final and NO REFUNDS will be offered regardless of changes to venue, date, time, speakers, guest list, numbers of attendees, sponsors or other details. Furthermore mistakes in event descriptions or text may occur and buyer is responsible for verifying any discrepancies or concerns prior to registration by contacting us via the contact us links or emails provided on event pages. You furthermore agree to contact us prior to attending the event or at most two (2) days after the event and clearly explain any issue. Any disbutes over payments that are made by you directly contacting any merchants (paypal, google, meetup, constant contact, square, eventbrite, etc.) will be automatically declined and you will be responsible for any chargeback or bank reversal fees. In extenuating circumstances and solely at our discretion, we may offer you a credit towards future events. If you do not accept our Terms & Conditions, do not register. Thank you for your cooperation.
All sales are final. No refunds or exchanges allowed.