Description
Come out for fine whisky tasting from Bruichladdich Collection at The Oxford on Thursday, November 2nd, 6:30pm located on 195 S. Murphey Avenue, Sunnyvale.
Fine Wisky Tasting - Exceptional Whisky Expressions from Bruichladdich Collection:
Bruichladdich Classic Laddie
Bruichladdich Islay Barley
Port Charlotte Scottish Barley
Octomore 7.1 (or 8.1)
Octomore 7.3 (or 8.3)
Black Art 5 (24 years old)
Thursday, November 2nd at 6:30pm - $30 in Advance or $40 at the Door
RSVP now at https://bruichladdich-whisky-tasting-sunnyvale.eventbrite.com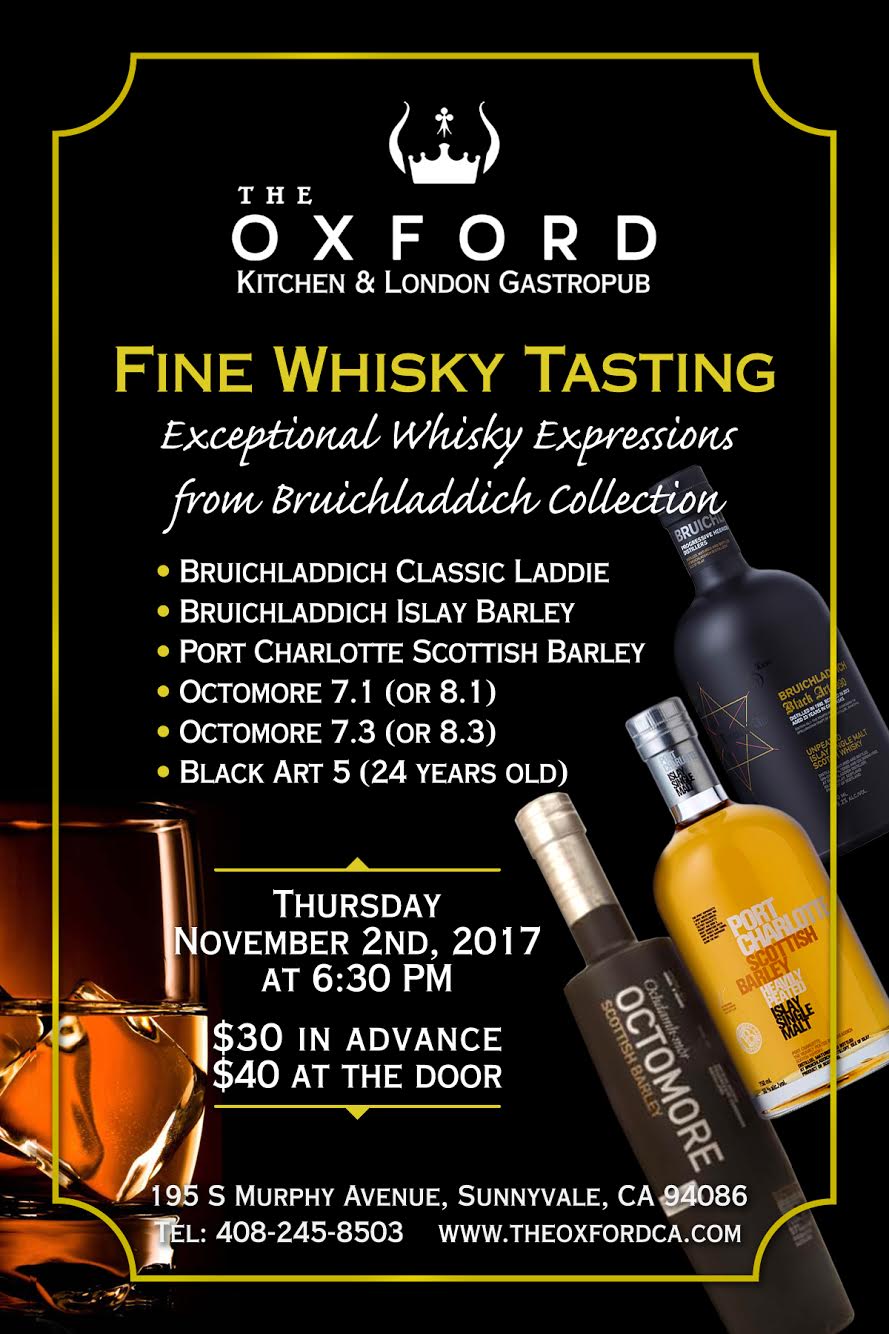 On historic Murphy Avenue in downtown Sunnyvale, London is calling. The Oxford is inspired by the eclectic, energetic verve of the streets of London. Picture a lively marketplace in London with the enticing flavors and aromas of the Middle East, Southeast Asia, India and the United Kingdom. The Oxford serves up all of that – and more – in one fun, relaxed gastropub.
Visit The Oxford Website at http://www.theoxfordca.com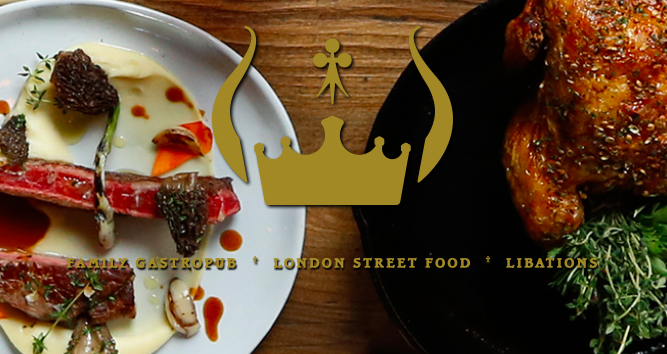 RSVP now https://bruichladdich-whisky-tasting-sunnyvale.eventbrite.com
Professional Connector. A vision of Piedmont Avenue Consulting, Inc.
We organize and promote hundreds of Bay Area business networking and social mixers to specifically target Business Strategies and Small Medium Business Enterprises and provide industry professionals with a chance to make new business and personal connections, build their network, find new clients, and expand their business. We bring the SF Bay Area working community together and strive to promote positive business relationships.
Our Event Host - David Mitroff, Ph.D.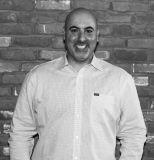 Networker and Entrepreneur. David is the Founder and Chief Consultant of our Premium Sponsor: Piedmont Avenue Consulting (www.PiedmontAve.com), a San Francisco Bay Area based business development and marketing consulting firm. David and his team work with clients of various sizes, across numerous markets to create brand awareness, strengthen customer loyalty and streamline business processes, - that's what makes him the perfect Mediator at our events. David also founded Bespoke Group Luxury Collective. He continually collaborates with several consultant groups, merchant associations, and charities to best serve the SF Bay Area community.
Our Partners and Sponsors

WP Engine is a Hosted service provider, specifically tailored to WordPress websites and apps. (bit.ly/PACwpengine)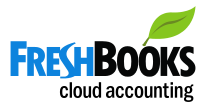 FreshBooks is a cloud-based accounting software service designed for owners of the types of small client-service businesses that send invoices to clients and get paid for their time and expertise. (Freshbooks.com)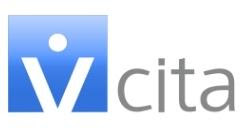 vCita alllows businesses to capture more clients and provide better service to your existing clients. vCita provides lead generation, online scheduling, and invoicing for small businesses all in one easy to use resource. Learn more at www.bitly.com/vcita-piedmontave
All sales are final. No refunds allowed.
RSVP https://bruichladdich-whisky-tasting-sunnyvale.eventbrite.com

---------