Bruce Cockburn's global release video demo of "Four New Songs."
About this event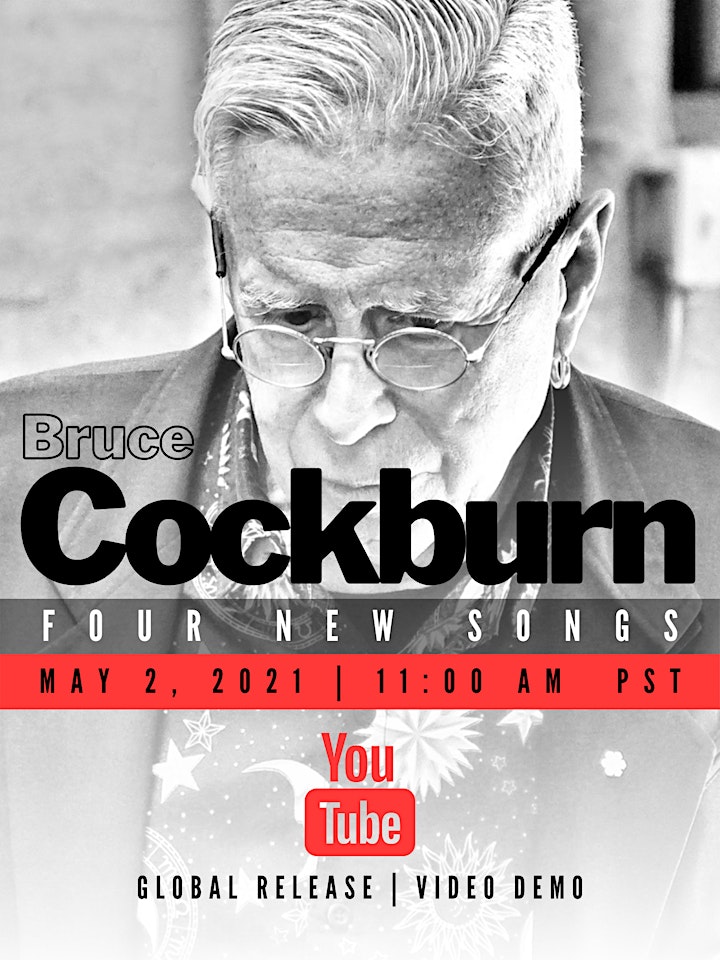 A few years ago I found myself attending a worship service at San Francisco Lighthouse. For the preceding couple of decades I had been operating on the assumption that the formal church and I had grown apart, so in a way it was a surprise to be there and feel as though it was where I was meant to be. That occasion led to an ongoing relationship with SFL — fools that they were, they let me play in the band!
In this COVID year, with no public opportunity to introduce new songs, and since I have a few new songs, it seemed like they could be put out for people to hear in a way that would at once benefit the church and satisfy my need to be noticed.
Any revenue generated by this exercise will go to support SFL and its work, which includes, among other things, support for programs for unhoused people in San Francisco, and for Lighthouse Kathmandu, a Nepali-run organization dedicated to fighting human trafficking and rescuing its victims.
Thanks for checking in. I hope you enjoy the songs!
Bruce Cockburn