BRT Weekend "18-19" Tour! Georgia, Tri-State, California, FL Keys, Turks &...
Description
BRT Weekend "2018-2019" Tour!
• Atlanta Georgia | Spring 2018
• NY Tri-State | Summer 2018
• California | Summer 2018
• FL Keys | Fall 2018
• Turks & Caicos | January 2019
• Dominican Republic | March 2019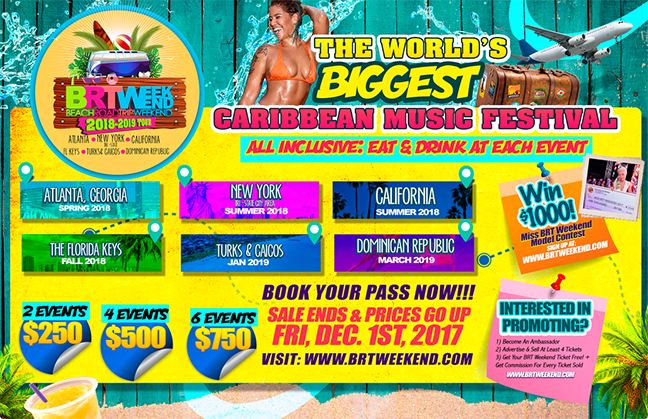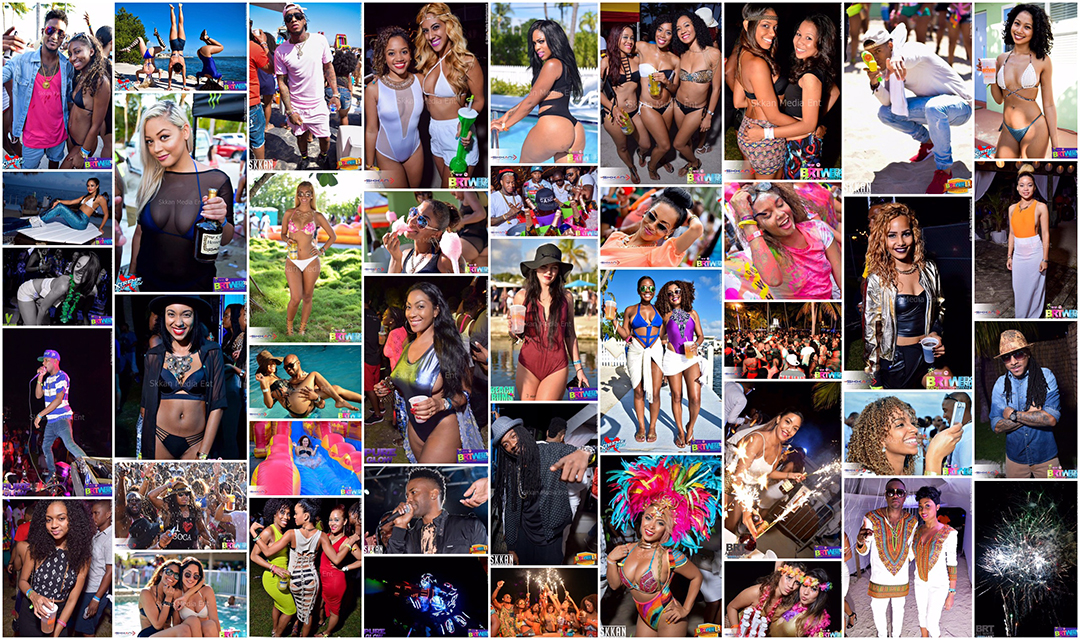 BRT Weekend simply put, is the world's biggest day-party series. Now expanding to 6 amazing locations, patrons from around the world take a road trip to party, vacation, and revel in each other's company for an entire weekend. Inspired by Caribbean culture, each of our festivals includes 4-6 uniquely themed events, all-inclusive with free drinks & food, across a 3-4 day span in a beautiful resort location. With our new tour exclusive package, you pay one low price and enjoy admission to either 2, 4, or 6 exhilarating location events!
Buy A Tour Pass & Save Big!
2 Events $250 | 4 Events $500 | 6 Events $750
Sale Ends & Prices Go Up Friday, Dec 1st 2017
Once you purchase a tour pass, we will send you a promo code to redeem for whichever events you'd choose to enjoy. (Must redeem promo code for events by April 15th 2018)
---
All Tour Pass Tickets Are All-Inclusive & You'll Eat & Drink Free At Each Event.
locations, venues, & dates for each event are subject to change at any time by event organizer. all sales are final & non-transferable. purchaser agrees that there are no refunds exchanges once ticket is purchased.

must be 18+ to party | 21+ to drink.
for more information, please visit brtweekend.com or call us anytime (954) 805-4544.
Date and Time
Refund Policy