Description
After a successful US tour, your favorite female empowerment platform @BrownGirlsLove is coming home for the final stop of our #BrownGirlsLoveBrunch event series. We're headed home to NYC - join us on Saturday, August 13th for a brunch you can't miss.
An intimate empowerment brunch hosted by Christina S. Brown, founder of LoveBrownSugar.com, BabyBrownSugar.com and the @BrownGirlsLove community, this event is all about empowerment and inspiration for women of color. Come to network with fellow brown beauties and learn tips and tricks for living with passion and purpose and turning that into profit.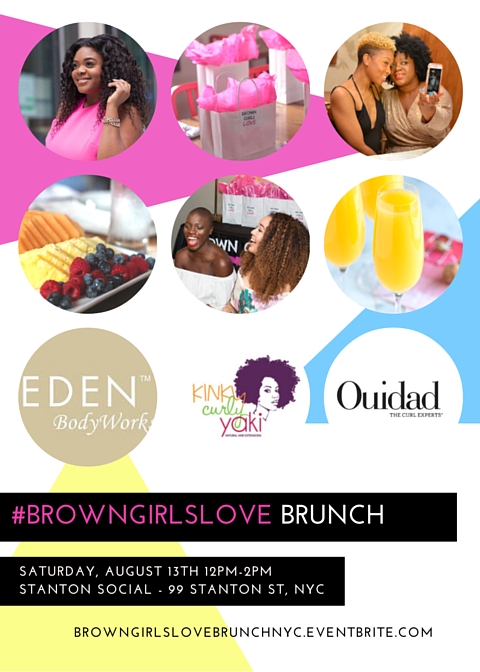 Brunch includes brunch entree, FREE swag bag and an intimate live discussion about what it takes to truly grow your personal brand or business. Q&A session featuring tips from Christina's 7-year journey as a digital influencer, tips from special guests and brand mentors, and exclusive advice about how to dive into entrepreneurship and the successes and failures that come with building a brand.
#BrownGirlsLoveBrunch seats are extremely limited and offered on a first-come/first-served basis.