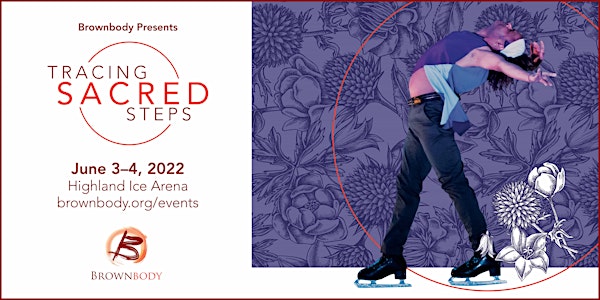 Brownbody Presents: Tracing Sacred Steps
Blending dance, theater, figure skating, and a professional cast of Black skating artists, Brownbody presents 'Tracing Sacred Steps.'
When and where
Location
Charles M. Schulz-Highland Arena 800 Snelling Avenue South Saint Paul, MN 55116
Refund Policy
Contact the organizer to request a refund.
Eventbrite's fee is nonrefundable.
About this event
Grounded in African diasporic perspectives, Brownbody's mission is to build artistic experiences that disrupt biased narratives and prompt audiences to engage as active participants in the journey. Brownbody accomplishes this through a blend of modern dance, theater, social justice, and figure skating. For more information on Brownbody, visit Brownbody.org.
Cover image photo credit: Alice Gebura
Performance Dates
Tracing Sacred Steps will be performed the following days and times:
June 3rd 7:30 pm
June 4th 2:00 pm
June 4th 7:30 pm
There will be a talk back following all performances
Mask Requirement
All attendees will be required to wear a mask during the performance
Masks will be available if needed
About Tracing Sacred Steps
Brownbody's newest evening length work Tracing SacredSteps (TSS) blends modern dance, social justice practice, figure skating, and Ring Shout. In her essay, "Hoodoo Religion and American Dance Traditions: Rethinking the Ring Shout" Katrina Hazzard-Donald states:
"It was from the African sacred circle, that the first truly African American dance was born: the 'Ring Shout.' The Ring Shout was a counterclockwise, sacred circle dance that appears to have been done universally among [enslaved Africans] and later among freedmen. […] In the sacred circle, the center was a vortex of spiritual energy and power which represented a separate and sacred realm, one not of the material realities of enslavement. It represented a reality which connected one to the ancestors and reconfirmed a continuity through both time and space. Within the circle, the interaction between the individual and the community was mediated by sacred spiritual forces evidenced in spirit possession."
Within an on-ice modern dance framework, TSS engages elements of this practice to illustrate how it continues to serve as a pathway to healing within so many Black spaces. Intent is two-fold: 1) to illustrate how this practice continues to be relevant, 2) to pay homage not only to these important cultural rituals, but also its practitioners: forcibly displaced Africans that found a way, amidst grave adversity, to work towards restoration and wholeness.
Tracing Sacred Steps features an all-Black cast of 4 professional skating artists and actor/vocalist Thomasina Petrus.
Additional Ticket Discounts
Tickets are $33.
We are committed to make this production accessible to anyone regardless of financial situation. If you are unable to attend at that price, please contact info@brownbody.org or text ‪(651) 560-3822
Please note, the Brownbody team has and continues to work diligently to breathe life into the artistic work and to be able to share it with you. This requires significant time, energetic and financial resources. We could not do this work without your support. If you would like to donate a ticket(s) to help support Brownbody's ongoing work and so others can see the show at low or no cost, you may do so by adding a donation at checkout
Group Discounts
We are offering group discounts for groups of 8 or more. If you would like to make a group ticket purchase, please contact info@brownbody.org or text ‪(651) 560-3822
Accessibility
Highland Ice Arena is wheelchair accessible. We will have multiple options for accessible seating.
Additional accessibility information will be updated ASAP.
If you have accessibility requests you would like the Brownbody team to know about please contact info@brownbody.org or text ‪(651) 560-3822