Brown v. Board of Education at 60: Examining Racial Equity in SF Education

Tuesday, May 13, 2014 from 6:00 PM to 8:00 PM (PDT)
Event Details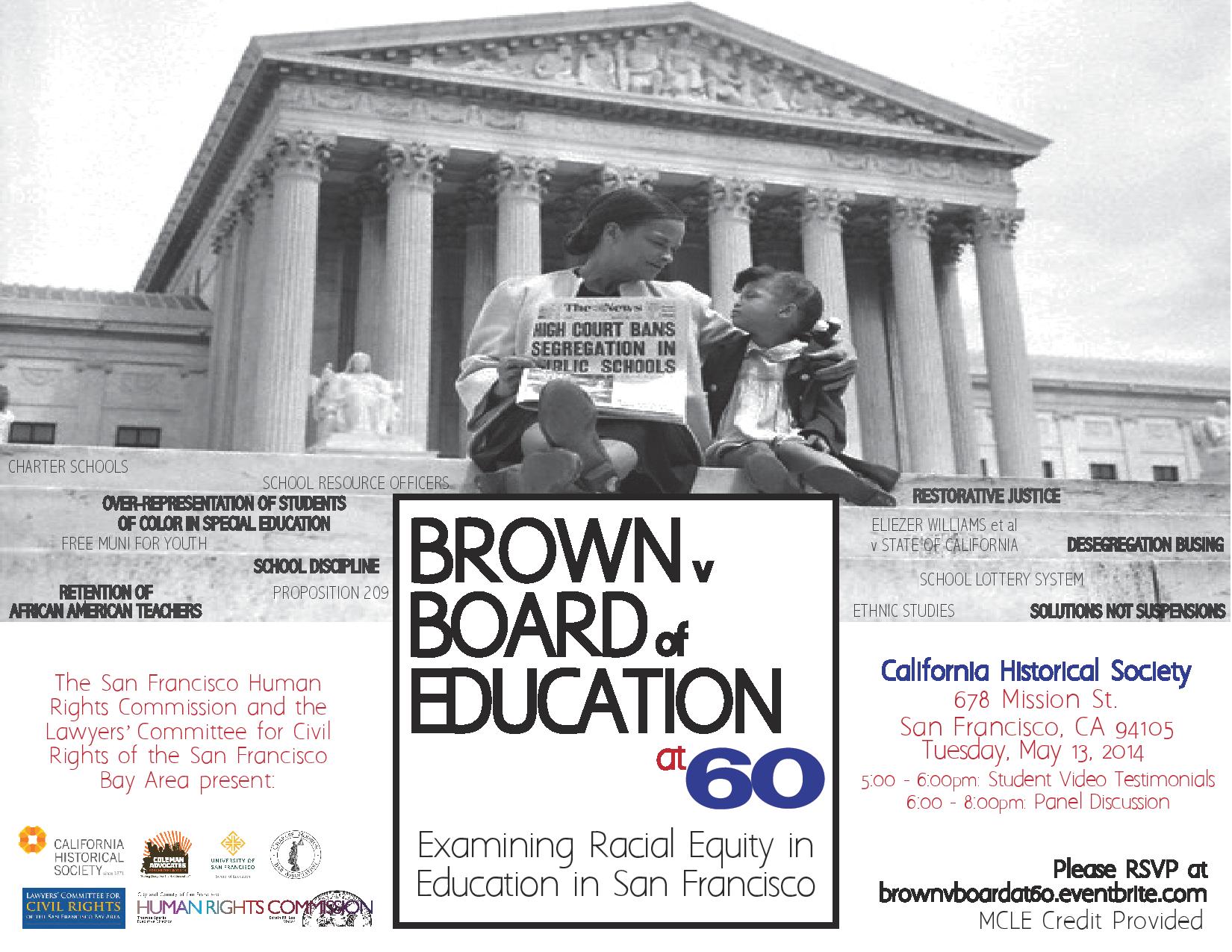 Join the San Francisco Human Rights Commission, the Lawyers' Committee for Civil Rights, the University of San Francisco School of Education and Coleman Advocates for Children and Youth at the California Historical Society for a conversation honoring the 60th Anniversary of the Brown v. Board of Education court decision.  The event will focus on the continuing legacy of Brown v. Board of Education and the successes and continued challenges of achieving racial equity in the San Francisco schools. Moderated by Kimberly Thomas Rapp, the evening will include historical context, student reflections, and an interactive panel discussion.
Refreshments will be served.
Organizer
California Historical Society
Our mission is to inspire and empower Californians to make the past a meaningful part of their contemporary lives.
The California Historical Society holds one of the richest collections of primary and secondary materials in the state on the social, cultural, economic, and political development of California.
The Gallery provides public access to the collection through changing exhibitions, Tuesday through Sunday, 11:00 to 5:00 p.m.
The North Baker Research Library provides public access to the collection, Wednesday through Friday, 1:00 to 5:00 p.m.
Brown v. Board of Education at 60: Examining Racial Equity in SF Education