Description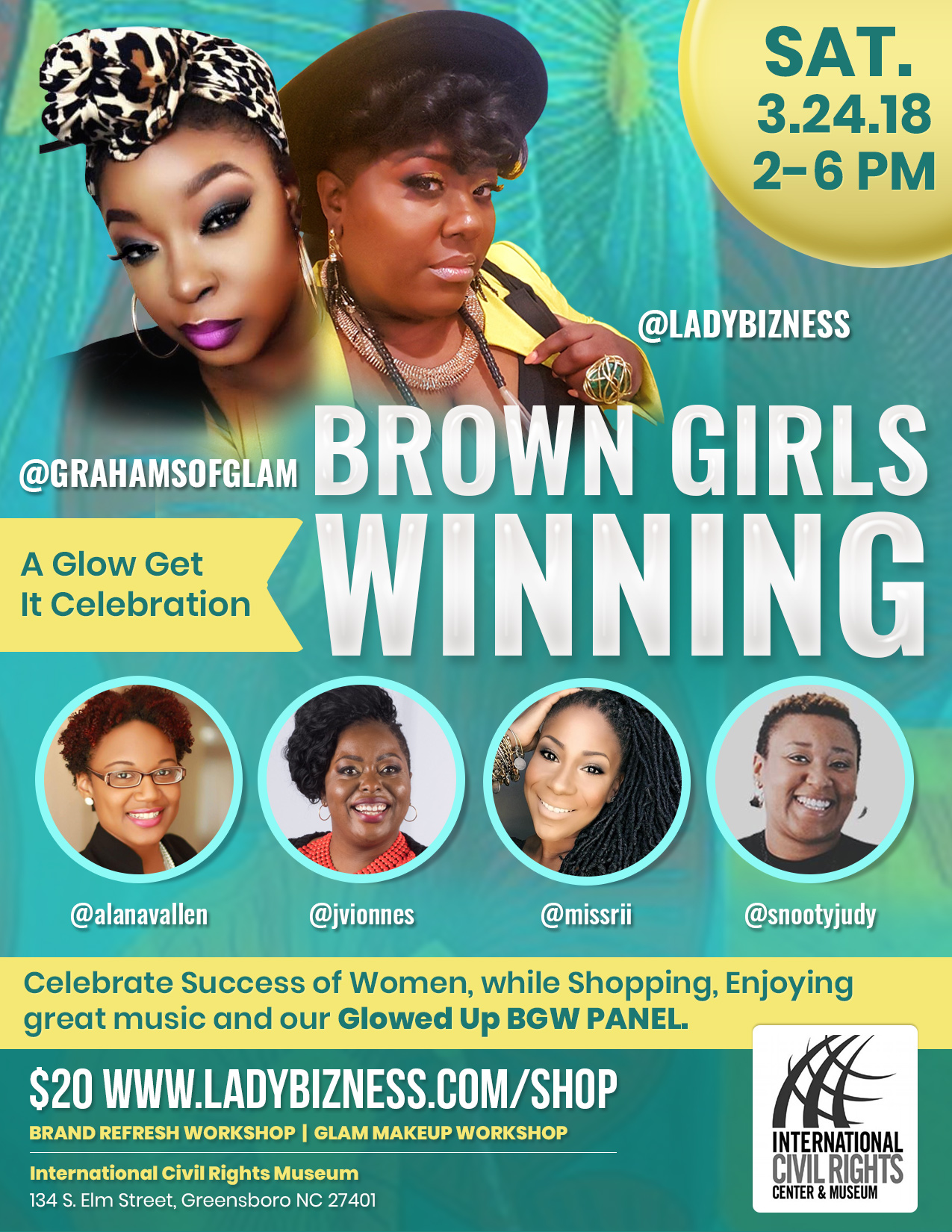 #BrownGirlsWinning
is coming to Greensboro NC at the International Civil Rights Museum on Saturday, March 24, 2018 from 2-6 pm!
Once again we have 4 dynamic women for our
#BGWNOW
Panel....
@alanavallen @jvionnes @missrii @snootyjudy!
And we are bringing back our ever popular Southern Belle Glam
#MakeUp
Workshop with none other than Cierra Graham of Grahams of Glam
+Our
#WomensHistoryMonth
Brand Refresh with the Incomprable Chisa D. Pennix-Brown of Lady Bizness!
And you already know we give you the best Vendors that make you swipe those cards and drop those coins!
We will provide you with photos, great music, beverages and a dope
#ShareTheLove
environment!
Tickets on sale NOW 2 for $20!