Brown Girl Begins - Film Screening | REWIND FILM SERIES: Fashioning A Futur...
Description
Brown Girl Begins (1h 10m) Director: Sharon Lewis
Presented in partnership with Urbanworld Film Festival
It's 2049 and a druglord owns the streets of The Burn. Young Ti-Jeanne must choose between her fear of dying or harnessing the power of the Caribbean spirits to save her people. Brown Girl Begins is a post-apocalyptic tale about a young black woman who is trapped in a world forced upon her. Ti-Jeanne, a reluctant priestess, must resurrect Caribbean spirits and survive the possession ritual that killed her mother or her people will die. The fantasy elements of Brown Girl Begins have their basis in Caribbean folklore, inspired by Nalo Hopkinson's award winning novel, Brown Girl in the Ring.
>>TALK BACK: Sharon Lewis, Director + Niama Sandy, Cultural anthropologist and writer.
Check out the entire REWIND line up here: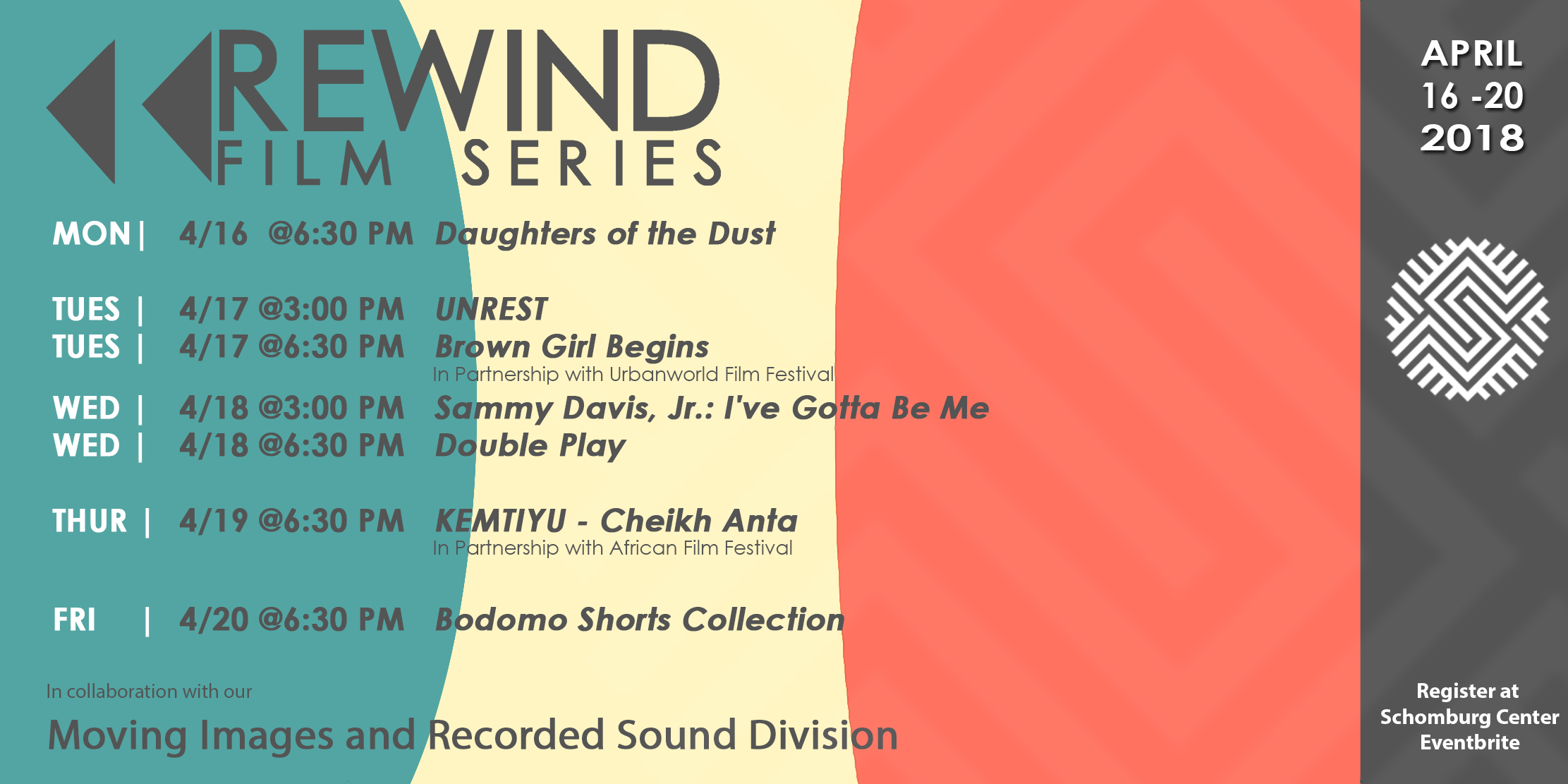 The Schomburg Center and the division for Moving Image and Recorded Sound have a rich history of collecting and preserving cinema of, or featuring black talent from across the African diaspora. REWIND 2018 will spotlight the black imagination that fashions a future from Emancipation to Afro-futurism. The series features a selection of films that express diverse global black experiences by emerging and established filmmakers. REWIND 2018 is co-curated with the Schomburg Center's Public Programs department and the Moving Image and Recorded Sound division, also featuring films presented by Urbanworld and African Film Festival. #SchomburgFilmSeries