Workshop & storytelling about South Asian experiences about colorism
About this event
Daya Presents
Brown Bodies Bold Stories: Celebrating All of Our Colors
Featuring guest speaker Jyoti Gupta
South Asian culture is obsessed with skin color, favoring lighter complexions as the ideal color of beauty and worth.
Desi media is inundated with "Fair & Lovely" advertising.
Women frequently recall painful memories of being told not to go out in the sun to avoid "getting dark".
Matchmaking websites allow members to list ideal skin color.
These standards create internalized and collective trauma. On April 11, let's talk about colorism - the discrimination against darker skin color.
Join us for a two part afternoon of virtual learning and sharing.
Hear from Jyoti Gupta, founder of The Colo(u)rism Project and author of Different Differenter: An Activity Book About Skin Color.
Then let us hear from you! Share an original story, poem, or spoken word; or read a published work that has informed your journey or identity as a South Asian person. Submission subjects and themes can be (but not limited to being) about colorism, cultural identity, and immigrant experiences.
Come share your stories and forge pathways for collective healing. Together we can build a more inclusive, safer, and stronger community.
Location: Online
Register at: https://zoom.us/webinar/register/WN_otV_9JkKTKWiqh5t_x1TcA
Program start time 2:00 PM CST
Story Entry Guidelines: Stories, poems, and spoken word pieces must be less than 5 minutes in length. Entries must be submitted by April 10, 2020 via email to contact@dayahouston.org. Anonymous entries may be submitted and will be read by event organizers. Due to time constraints, not all entries may be able to be read.
Guest Speaker: Jyoti Gupta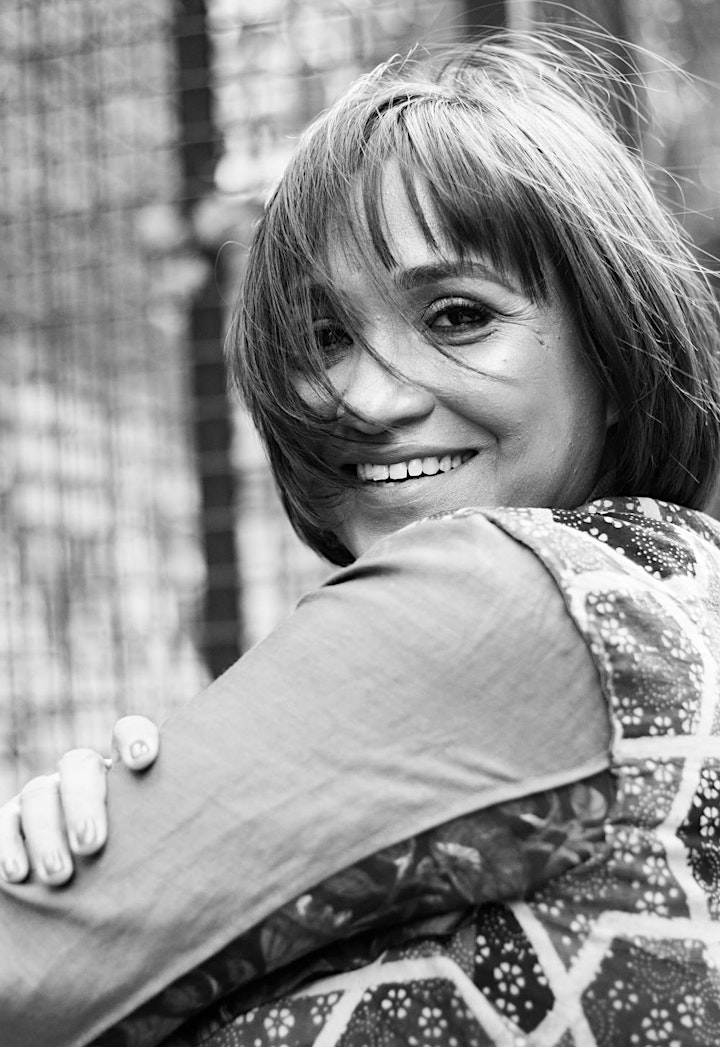 Jyoti is an educator, media maker, and the founder of The Colo(u)rism Project. Her first anti-colorism advocacy project, Colors of Brown.org, was published in 2008. She has since continued to work independently to break the community's silence about colorism, a term she defines as 'a system that creates opportunities for people with light skin, regardless of their true strengths.' Sustained by honest inquiry, her work has garnered engagement and support from community and youth organizations, schools, and institutions of higher education, as well as other cultural producers in Houston, Delhi, and New York.
Jyoti's first book, Different Differenter: An Activity Book About Skin Color, strategically aimed at 1st and 2nd graders, was reviewed and recommended by Social Justice Books, a project of Teaching for Change. She has represented her work at Jaipur Literature Festival, TEDxWomen and the Allied Media Conference. Jyoti has been featured in Bitch Media, Truth to Power Show on Radio Free Brooklyn, and The Economic Times' Sunday Magazine.
Jyoti holds a Master in Media Studies from The New School University, New York, and a Bachelor of Fine Arts (visual communication) from the College of Art, New Delhi. She is pursuing her second master's degree at the Graduate Center, City University of New York, where she is developing a participatory visual research study with 6-8-year-olds. She currently lives in New York City with her spouse, son, and his imaginary cat, Daisy.