Description
Please join us for a showcase of the research of alumni of GVSU's School of Public, Nonprofit and Health Administration. This presentation will fuel a discussion for how research can influence practice and how nonprofit organizations can be better consumers of research. The student papers were published in the SPNHA Review, and free copies will be distributed to all event attendees.

Dr. George Grant, Jr., dean of GVSU's College of Community and Public Service, will welcome attendees.

Presenters and their research topics include:


Each speaker will have approximately 15 minutes to present, and then we will have a discussion with the audience.
This event is FREE!
Attendees are invited to bring their lunch. Coffee, tea, and water will be provided.
---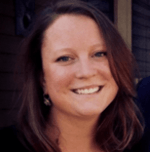 Morgan Appleby is a 2015 graduate of Grand Valley State University with a dual master's degree in social work and public administration with a focus on nonprofit management. She completed her undergraduate studies at Indiana University at Bloomington where she studied psychology and French linguistics. She spent three years as a research assistant in the Psychology Department conducting studies on eating disorders and body image issues among female college athletes. She also spent time abroad in Paris, France studying language and culture. As an MSW-MPA intern Morgan worked as a medical social worker with underserved populations in Grand Rapids, Mich. Her primary areas of interest are public health, chronic disease management, integrated care systems, mental healthcare, research, and organizational development and evaluation.
---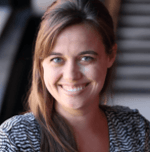 Autumn Hubbard is the annual fund manager at Grand Rapids Civic Theatre. Autumn Hubbard has a bachelor's degree in sociology and social thought from Hillsdale College in 2012, and a master's degree in public administration with a focus on nonprofit management and leadership from Grand Valley State University in 2015. While attending GVSU, Autumn was a Kathy Agard Fellow for Community Philanthropy at the Dorothy A. Johnson Center for Philanthropy. Her academic and career interests include strategic planning, marketing communications and donor development within local and faith-based nonprofits. Autumn serves locally on the board for the Young Nonprofit Professionals Network of Grand Rapids as well as the GVSU School of Public, Nonprofit, and Health Administration Alumni Board.
---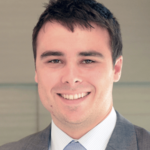 Nathaniel R. Mehmed is a 2012 and 2015 alumnus of Grand Valley State University where he obtained a Bachelor of Science in Geography with an emphasis in City and Regional Planning and a Master of Public Administration with an emphasis in Public Management and Urban and Regional Policy/Planning. He is a member of the International Geographic Honor Society, Gamma Theta Upsilon and the International Honors Society for Public Affairs and Administration, Pi Alpha Alpha. Nathaniel currently works as a community planner for the consulting firm Williams & Works in Grand Rapids, Michigan.
---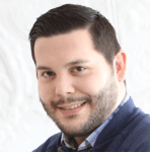 Jeff Skinner, MHA, BSN, RN, CEN, is a nurse manager in the Emergency Department at Spectrum Health Butterworth Hospital. He received the 2015 Best Interdisciplinary Research Paper at the International Conference on Health Information Technology Advancement. He was also awarded the 2013 Emergency Care Services Annual Customer Service Award. As a graduate of Grand Valley State University, he received a Master in Health Administration, a Bachelor of Science in Nursing, and a Bachelor in Health Sciences. He is a member of the national leadership honor society, Omicron Delta Kapa. He hopes to impact the future of emergency nursing through the use of strategic planning, technology integration, and predictive analytics.
---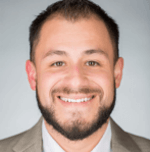 Simeon John-Armando Switzer received his Bachelor of Arts in Communication Studies from Grand Valley State University in 2013 and received his Master of Public Administration with an emphasis on Public Management from Grand Valley State University in 2015. Simeon is a veteran of the Michigan Army National Guard, with a deployment to Ramadi, Iraq in 2008 with an Infantry Unit and a deployment to Kandahar, Afghanistan in 2011 with a Military Police Unit. Simeon's interests include governmental policies that affect the lives of US veterans. Simeon is a Claims Specialist for the Social Security Administration in Kalamazoo, Michigan and he currently lives with his wife in Portage, Michigan.