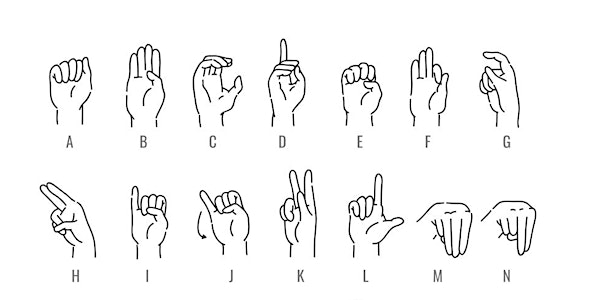 Brown Bag Lunch: Fun with Fingerspelling and More
When and where
Location
California Department of Rehabilitation 721 Capitol Mall Conference Room 169 Sacramento, CA 95814
Description
Lunch and Learn with DOR's Disability Advisory Committee (DAC)
Have you ever been in the elevator or in a meeting with a coworker who is deaf or hard of hearing whose primary method of communication is sign language? Don't you wish you could communicate with that individual? Although sign language is very complex, and there are several variations (American Sign Language, Signing Exact English, etc.), everyone can easily learn how to fingerspell.
Learning to fingerspell will allow you to communicate directly with your coworkers who are deaf rather than relying on an interpreter.
Bring your lunch and an open mind, ready to learn about Deaf culture.
Telephone participation is welcome. Please keep in mind that video conferencing is not available and this is literally a hands-on activity!
Teleconference Line: 1-866-757-5697
Participant Passcode: 9668610#
The RSVP and accommodations request deadline is July 12th.
Contact: Karen Shrawder
Karen.Shrawder@DOR.CA.GOV