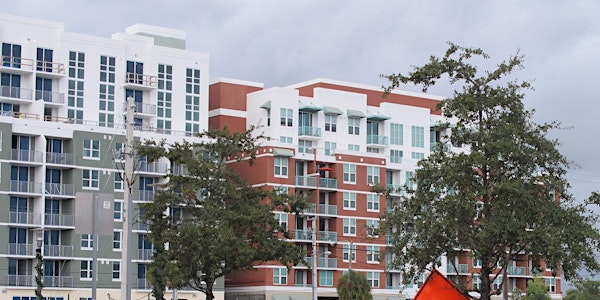 Broward Housing Summit
When and where
Location
Nova Southeastern University 3301 College Ave Rick Case Arena Fort Lauderdale, FL 33314
Description
Our Hosts:
The mission of the Coordinating Council of Broward is to unite government, business and nonprofit leaders in advocacy and coordination of health and human services in Broward County.
Coordinating Council of Broward (CCB) is composed of the top executives of state and county entities from the public, private and business sectors, who are responsible for funding and implementing a broad array of health, public safety, education, economic and human services in Broward County. The Council's goal is to better coordinate services and identify barriers that the ALICE (Asset Limited Income Constrained Employed) population experience. ALICE represents 47% of Broward County residents. The CCB has identified housing as the most critical issue facing this population and is coordinating a unified voice in bringing forth solutions to address this crisis.
The Broward Housing Council was created by the Broward County Charter and serves in an advisory capacity to the Broward County Commission. The Council is charged with facilitating coordination between the County, municipalities, the business community and not-for-profit groups to address housing issues including, but not limited to, affordable housing, workforce housing and homelessness.
Our Task:
In conjunction with strategies from the Broward Six Pillars Plan, the Broward Housing Council work plan and the Coordinating Council of Broward's proposed solutions, our goal is to engage the community in addressing our area's affordable workforce housing crisis. A local dedicated funding source is needed to subsidize these tactics. Through thoughtful discussion, market analysis and innovation we will conclude the summit with solutions to move our community forward.
AGENDA
Broward Housing Summit
Coordinating Council Broward and the Broward Housing Council
Goal: To engage participants from different disciplines and sectors in meaningful and positive conversations to create a set of recommendations to the Broward County Board of Commissioners about opportunities for specific action.
8:00-8:30 Registration and Networking
8:30-8:45 Welcome Sandra Veszi-Einhorn, Executive Director, Coordinating Council of Broward County
Broward County Mayor Barbara Sharieff
Establishing a Housing Goal
County Commissioner Nan Rich and Chair, Coordinating Council of Broward County,
8:45-9:15 State of Housing in Broward County
Broward League of Cities, Facilitator
Panel:
Ralph Stone, Director Broward County Office of Housing,

Ned Murray, Deputy Director, Florida International University Metropolitan Center
9:15- 11:00 What Works and What is Needed to Expand Successful Housing Solutions
Sandra Veszi-Einhorn, Facilitator
Panel:
Shekeria Brown, South Florida Community Development Coaliton

Mitch Rosenstein, Green Mills.

Nancy Merolla, Florida Community Bank

Anne Diebert, Broward Housing Authority

James Carras, Chair, Broward Housing Council
11:00-12:00 Recommendations for Broward Solutions
James Carras, Facilitator
Ralph Stone, Broward County Office of Housing

Mandy Bartle, South Florida Community Land Trust

Barry Krinsky, Citi Community Capital

Jim Ellis, Developer
12:00 – 1:15 Lunch and Keynote Speaker
County Commissioner Dale Holiness, Broward Housing Council Member, Introduction of Keynote Speaker
Keynote: John Griffith, Enterprise Community Partners, Director of State and Local Policy
1:30 to 3:00 PM
Moving Forward with a Broward Housing Action Agenda
James Carras, Facilitator
3:00 to 3:30 PM
Work groups recommendations
If you have any questions please email Sandra Veszi Einhorn at sandra@npobroward.org or by calling 954-507-7156.