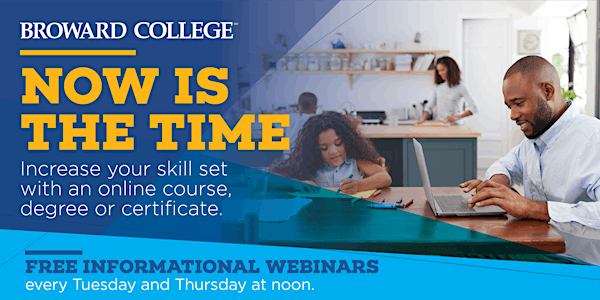 Broward College Informational Webinar
Broward College Informational Webinar
About this event
Participate in a complimentary, Broward College Informational Webinar to re-tool and up-skill your resume.
You will learn about:
In-demand degrees, technical certificates and industry certifications, many are available online or through remote learning
How to receive credit for your years of work experience.
How to enroll in federal financial aid and access scholarship opportunities.
Sign up today! Webinars are hosted every Tuesday & Thursday at 12:00 p.m.
Download a copy of the flyer below here: https://bit.ly/3aZc7Xh