Description
---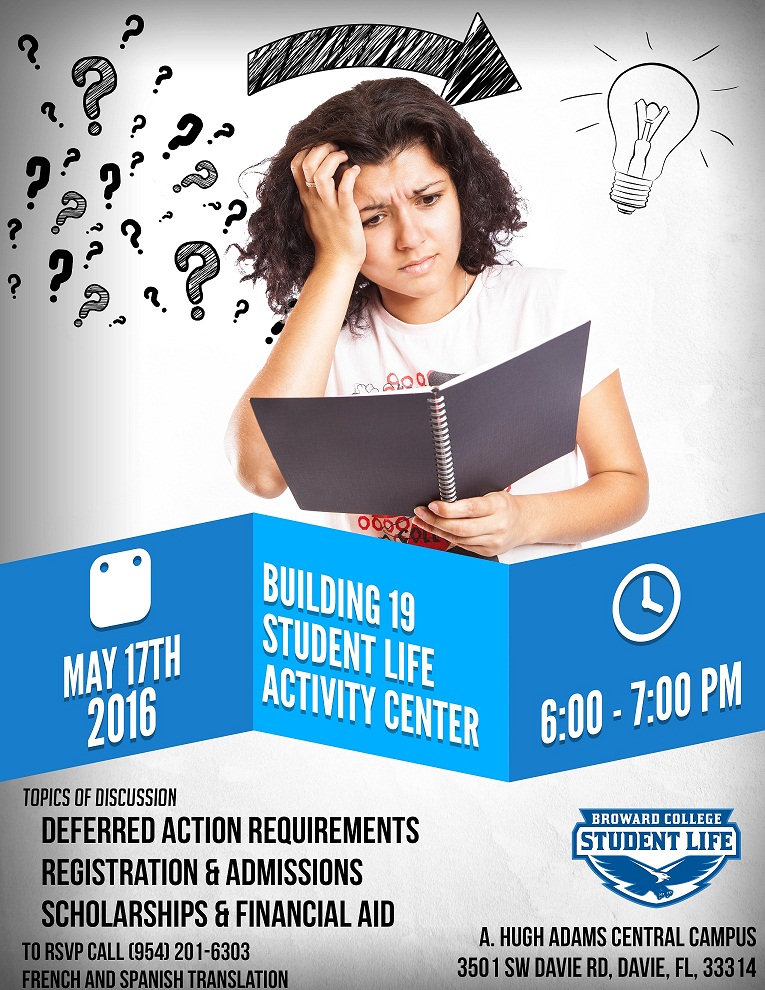 ---
You are cordially invited to our Dreamer Info. Session!
In an effort to educate our community, Central Campus Student Life is putting together a session to discuss the following topics:
Deferred Action for Childhood Arrivals (DACA) Requirements

Broward College Admissions & Registration

Dreamer Scholarships & Resources
---
WHEN:
Tuesday, May 17th, 2016 from 6:00PM to 7:00PM
WHERE:
Student Life, Bldg. 19 R. 106
A. Hugh Adams Central Campus
3501 S.W. Davie Rd.
Davie, FL 33314
---