Description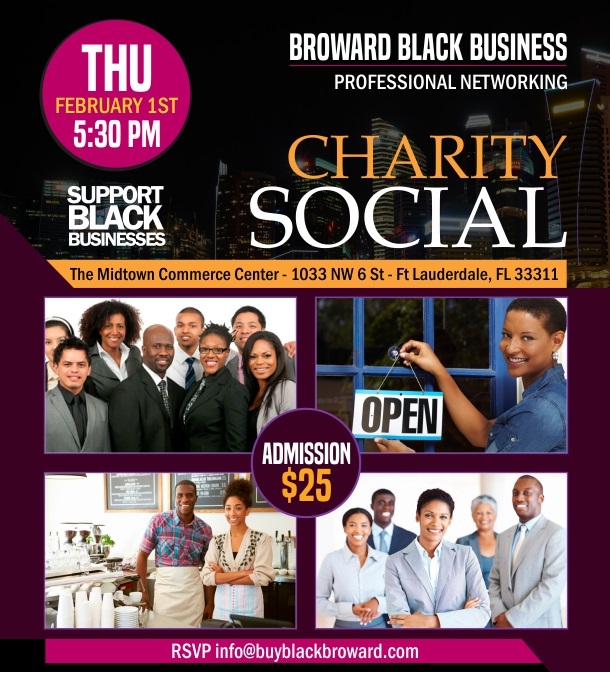 Black History Month is a time to reflect on our accomplishments as a people and celebrate our hard won gains. We want to make this a special time to show love and support to our businesses, non-profits, professional organizations, associations, and more.
When we come together collectively, we are strong and unstoppable. However, our businesses struggle to survive beyond the two year mark, our non-profits take in fewer donations, and our organizations have smaller budgets. With African-Americans having over 1.7 trillion is spending power, we should be thriving.
Building on the concept of supporting each other, as illustrated with the Buy Black and Bank Black movements, Buy Black Broward and South Florida Professionals presents The Broward Black Business & Professional Networking Charity Social.
We will gather the community in celebration and purpose in 2018.
The event will feature a Black Market, where participants can purchase items from black businesses, and informational tables where our civic and professional organizations will be able to share their history and recruit new members.
Most importantly, the ticket sales will be split evenly between several local non-profits serving the black community in South Florida, our partner organizations for the event.
We look forward to celebrating with you!!!