Sales Have Ended
Registrations are closed
SAVE THE DATE, our NEXT meeting is scheduled for 8/15/17 BU Monthly Meeting Info Where: Morehouse College | Kilgore Building | Free Parking When:8/15/17 at 6:30PM - 9:30PM No Dress Code | Free Parking | Free membership
Event Information
Location
Morehouse College
830 Westview Drive SW
Kilgore Center - 1st Floor (Free Parking)
Atlanta, GA 30314
Sales Have Ended
Registrations are closed
SAVE THE DATE, our NEXT meeting is scheduled for 8/15/17 BU Monthly Meeting Info Where: Morehouse College | Kilgore Building | Free Parking When:8/15/17 at 6:30PM - 9:30PM No Dress Code | Free Parking | Free membership
Description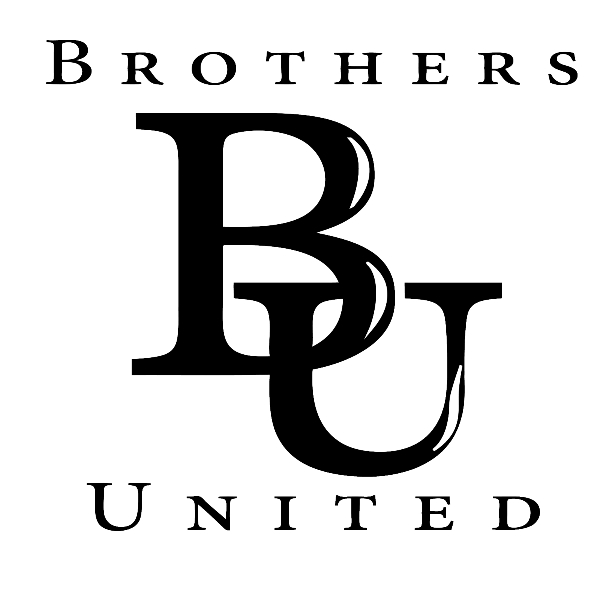 ABOUT BROTHERS UNITED OF ATLANTA (BU ATL)
The fight against strengthening, empowering and supporting men to lead better lifestyles goes on. Q Parker Legacy Foundation has found a way they can fight this battle and do their part by launching the Brothers United (BU) Organization. The group will focus on five (5) crucial areas in men's lives: Social, Fatherhood, Spirituality, Health and Wealth. BU members agreeing to join Q Parker as he sets on answering a higher calling and mission to make an impact and teach men, young and old, preventive measures and the opportunity to openly discuss issues that are plaguing our men in an environment of confidence, privacy and trust! Brothers United is the place 'where Fella-ship happens in confidence'.
July Meeting: For July, we're grateful to have Brother Darryl Cobbin. Please join us for this special occasion. Share the link with other men in your community.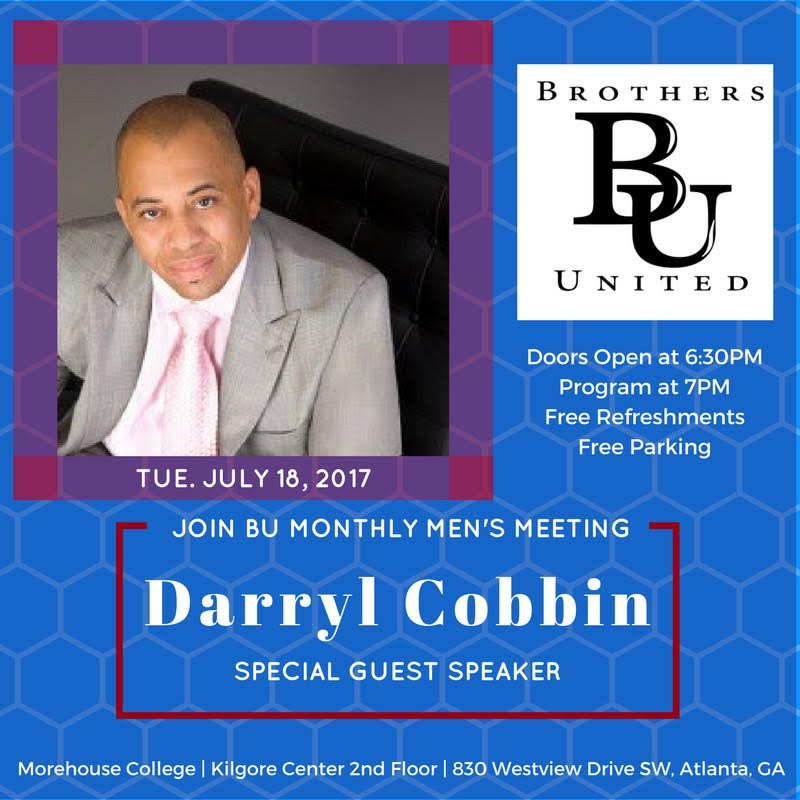 ---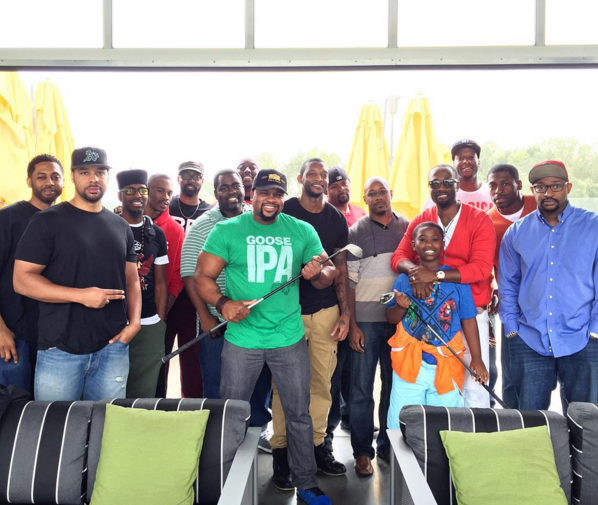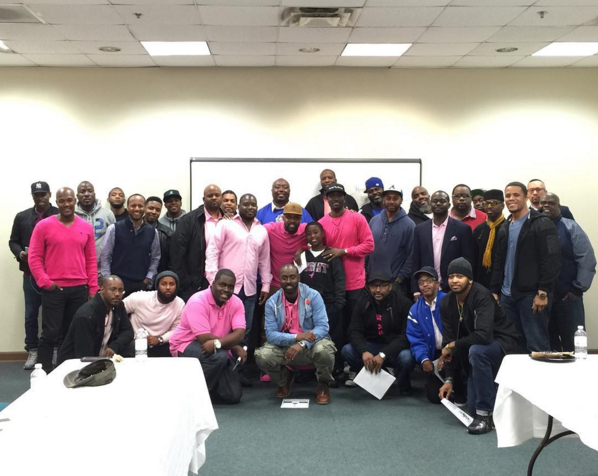 ---
MORE ABOUT BROTHERS UNITED AND WHAT WE'RE DOING TO PROVIDE CHANGE IN THE COMMUNITY:
BROTHERS UNITED YOUTH MENTORING PROGRAM
The Brothers United (BU) Youth Mentoring Program, a sub-entity of the Q Parker Legacy Foundation is a program founded primarily to strengthening the lives of underprivileged young men (6th – 8th grade) located at Kipp Strive Academy – Lucile Ave SW by organizing BU mentors and others who wish to donate their time and expertise throughout the school year. The BU Youth Mentoring Program plays a pivotal role in the lives of their participants by engaging them in community service, academic tutoring, and note-taking sessions, art and music based workshops, character building programming in hopes of opening new doors of opportunity outside of their communities. An enormous emphasis will be placed on mentoring, as BU Youth Mentoring Program will look to provide 'a call away concept' to each partnered Youth-Mentor as an outlet to discuss in and out of the classroom social issues impacting their behavior in the school environment.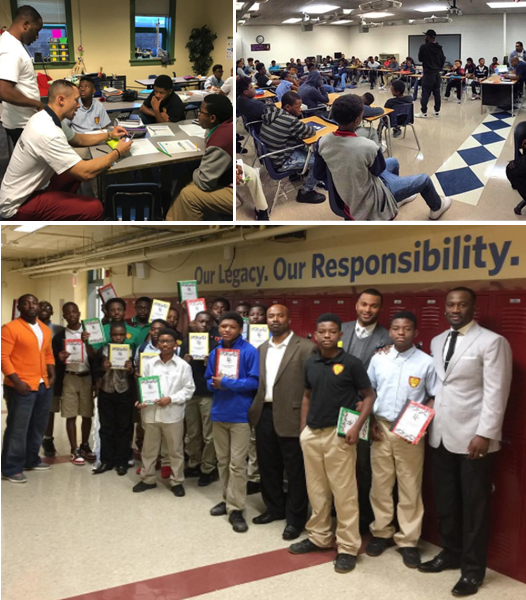 ---
BROTHERS UNITED YOUTH SUMMER CAMP PROGRAM
Q Parker Legacy Foundation presents Brothers United Youth Summer Camp 2016. The co-ed camp is the creative and dynamic arts environment for youths aged 9 to 17 where they can expand their knowledge of the world of music, film/television, technology and acquire helpful tools to excel and be successful on and off the stage as well as in front and behind the camera. The camp will also encompass a leadership building power hour in the subjects of math, science, reading, writing, "Use Your Words", and the arts. The camp is for youths of all skill levels who are passionate on perfecting their craft. The camp instructors come with extensive knowledge, practical experience and have previously worked with children. They will provide the youth with a non-competitive skills test in an effort to place them with the right group of peers. There will be no audition necessary for campers as we will train novices.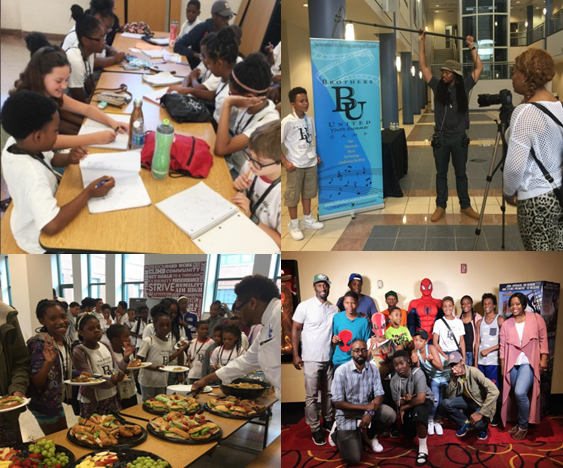 ---
A NIGHT WITH MY LADY (2017)
Q Parker Legacy Foundation Inc, a 501(c)(3) non-profit organization will hold its 3rd Annual A Night with My Lady (ANWML) Benefit Soiree at 6 p.m. Thursday, August 10, 2017 at City Hall in Atlanta, GA attracting a crowd of dedicated supporters from Atlanta business and philanthropic community. Created by Quinnes 'Q Parker' and Sharlinda Parker, the event's four-course dinner features award-winning Celebrity Chef Rob who will pair the courses with three specially chosen wines. In addition, guests will partake in a live and silent auction, live performances, keynote address and re-dedication. During the event, ANWML will bestow its annual community enrichment award to an Atlanta couple who have served as role model citizens, made outstanding contributions and enriched its community culture, and who continue to significantly enhance the lives of others. Sponsorship and live auction proceeds directly benefits our youth mentoring and men program which are provided free of charge, to over 100 youth and men each year.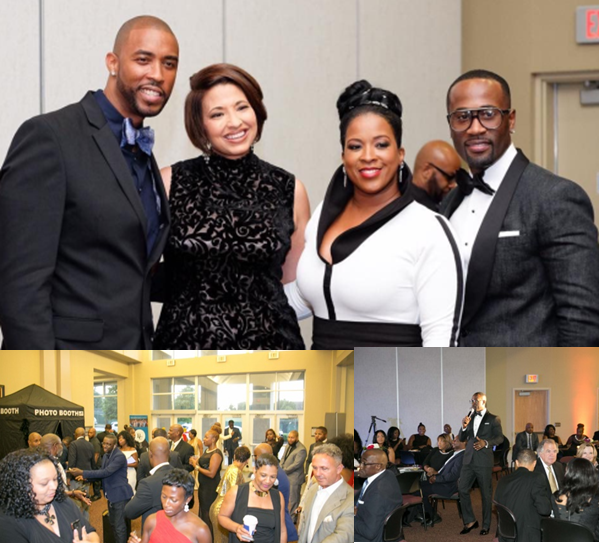 Date and Time
Location
Morehouse College
830 Westview Drive SW
Kilgore Center - 1st Floor (Free Parking)
Atlanta, GA 30314