Description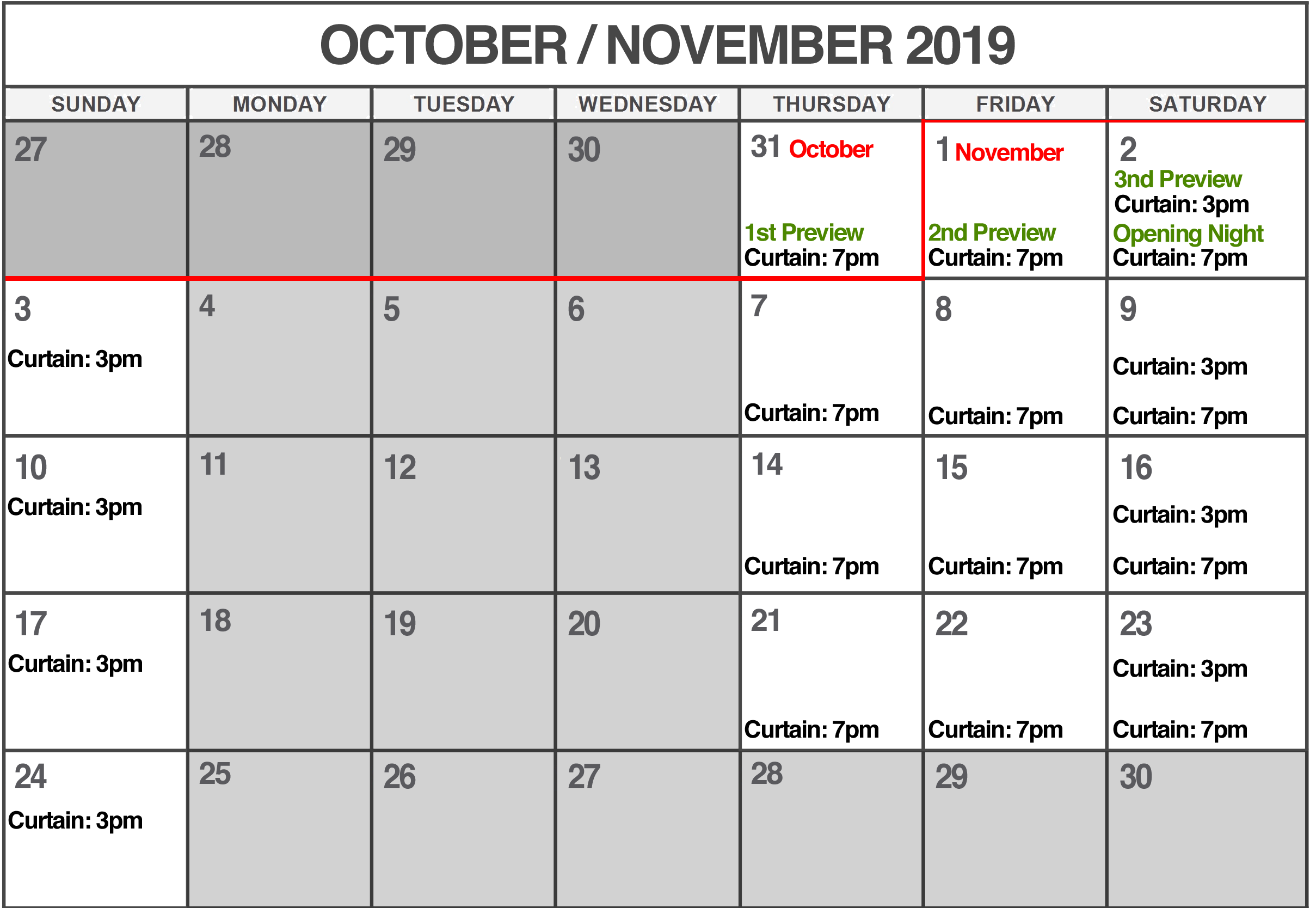 Dear Friends of The Actors Studio,
The Actors Studio invites you to attend a free performance of BROTHER'S KEEPER, written by Studio Members Gabriel Furman and Javier Molina and directed by Studio Member and Academy Award winning writer/director/producer, Bobby Moresco.
This piece has been developed in both the Actors Studio's Playwright Directors Workshop and our Acting Sessions for the past two years.
The cast includes Studio Members Margaret Colin, Gabriel Furman, Ryan F Johnson, Javier Molina, and Finalist Czary Mada.
SYNOPSIS: It's Halloween morning and Tito (Javier Molina) is about to get out of the drug game. He and his traumatically brain-injured brother Pacci (Gabriel Furman), are finally opening up "Maria's", the restaurant of their dreams with a little live salsa band in the back. But when Pacci starts seeing and hearing people that aren't there, their lives are put in jeopardy. What starts out as the best day ever turns into the worse day of their lives and changes everything for Tito and Pacci in ways they never expected.
SPECIFIC Performance dates are:
PREVIEWS: 10/31/19 (7pm), 11/01/19 (7pm), 11/02/19 (3pm Matinee)
OPENING NIGHT: 11/02/19 (7PM)
SCHEDULE: 11/02/19- 11/24/19
Thursdays, Fridays, Saturdays @ 7pm
Saturdays & Sundays @ 3pm
LENGTH: 90 minutes with no intermission
SUBJECT MATTER in this play due to drug use, gun violence and profanity is not suitable for children
Pick a date first and then click on REGISTER. Using the dropdown menu, select the number of guests. Please fill out all of the required fields. If you are bringing guests, it is helpful to use their names so that their names appear on our check-in sheets at the door.
WAITLIST: If a specific performance time is at capacity, we recommend joining the wait list. We do our best to seat the waitlist for every performance.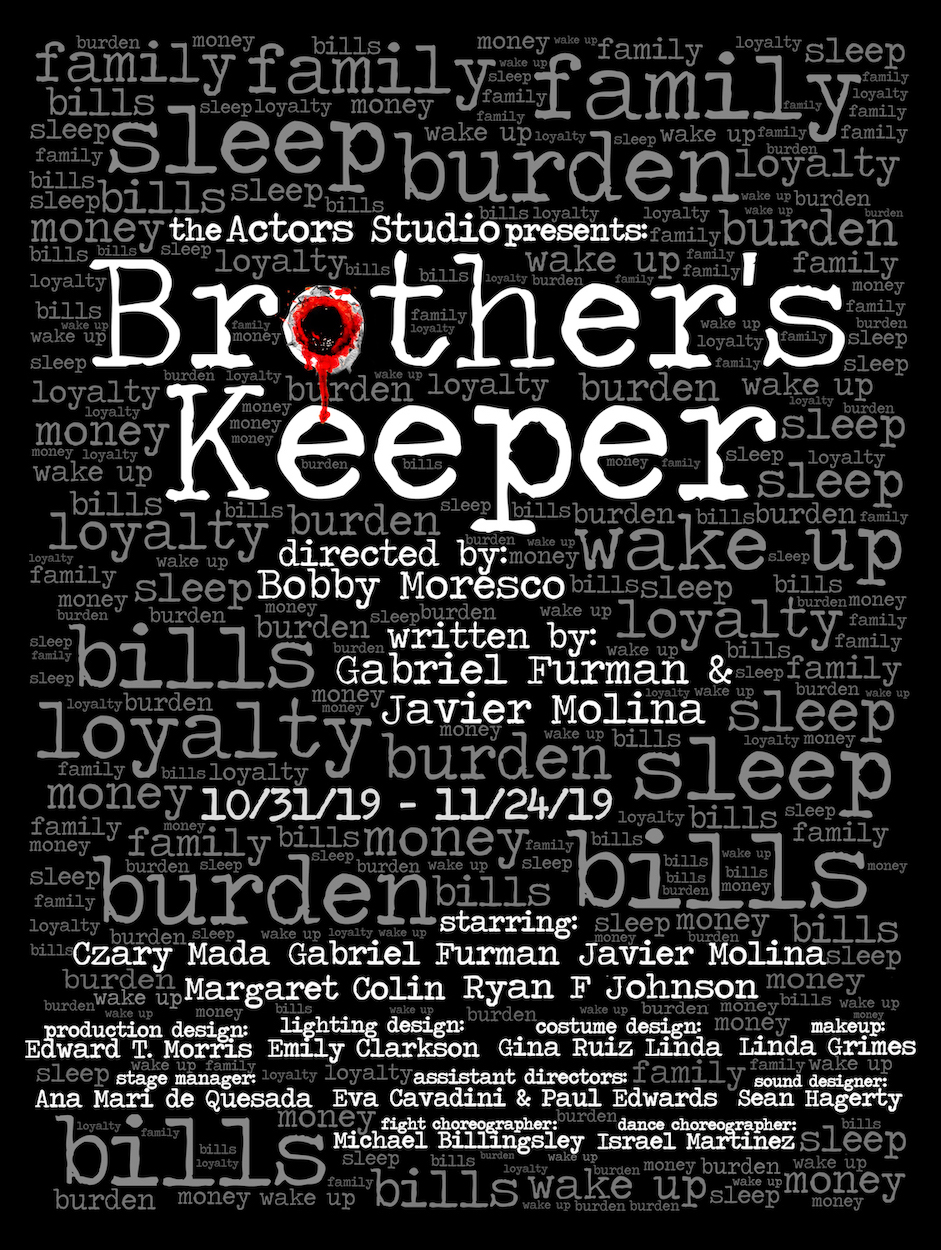 ---------------------------------------------------------------------------------------
If you need to cancel your reservation for you and/or your guests, please do so in advance so that others may use your seats. Canceling can be done either online or by email.

ONLINE: Locate your original confirmation email from Eventbrite -> towards the bottom of the email, either click on the order # or click on "view and manage your order online". This will take you to the Eventbrite page to sign in or create an account. After you either login or create an account, you will see your reservation and ticket(s). On the left, you can either cancel the whole order, cancel your guest and/or edit the names listed on the reservations. Follow the on screen instructions to complete.
BY EMAIL: reservations@theactorsstudio.org

The Actors Studio is fully ADA accessible. If you require to use the ADA entrance, upon arrival to the building, head to the west entrance (closer to 10th ave, with all the plants not trash cans). Call us at the office number 212.757.0870 ext 99 and let the person know you are outside and need the gate opened. They will be right out to open all of the doors. If nobody picks up, please leave a voicemail (the office gets notifications of a new voicemail and should answer quickly) If nobody calls back or comes out (apologies in advance), ring the buzzer on the east entrance and somebody will come out to help.

Please arrive early. The ADA accessible entrance puts you right on stage