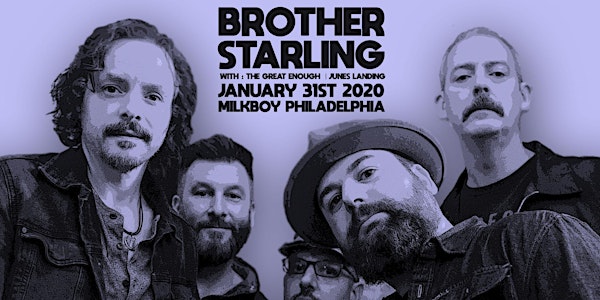 Brother Starling (formerly The Parsnip Revolt)
Rock/Americana. Tickets on sale now!
When and where
Location
MilkBoy 1100 Chestnut Street Philadelphia, PA 19107
Performers
Headliners
Brother Starling
Brother Starling
More Performers
The Great Enough
June's Landing
About this event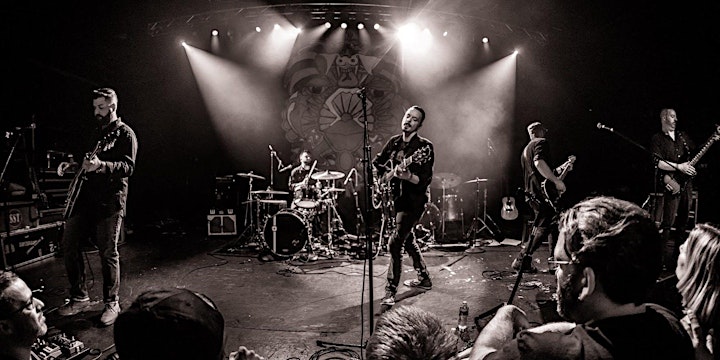 "When one starling changes direction or speed, each of the other birds in the flock responds to the change, and they do so nearly simultaneously regardless of the size of the flock."
- M.R. Subramanian
The same could be said for the musical explorations of the Philadelphia quintet Brother Starling. Each idea or note leads them in harmony to create their own unique brand of dynamically emotive songs.
Drawing inspiration from rock and roll's past and American roots music, Brother Starling takes you on a journey through Laurel Canyon with songs that capture the essence of artists such as Neil Young, Wilco, Fleetwood Mac, The Band, and Dawes.
Geremiah Giampa's heartfelt vocals weave above the impassioned guitar and keyboard interplay of Mike Rusch and Joe Ryan as the grooves of Brian Finucane and Tom Mellon solidly drive the band forward.
Their latest album is a personal reflection on life, death, wonder, and the volatile times we are living in.
Be sure to catch them live somewhere up and down the East Coast in 2020
Geremiah Giampa (vocals / guitar / keyboards)
Tom Mellon (drums / vocals)
Brian Fin (bass)
Mike Rusch (guitar)
Joe Ryan (guitar / keyboards / vocals)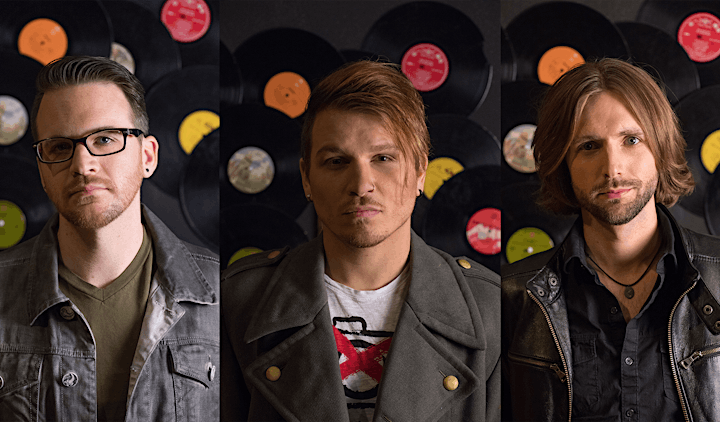 The Great Enough is a soul-drenched eclectic rock band from Philadelphia, PA. As heard on iHeartRadio and seen on stages around the USA.