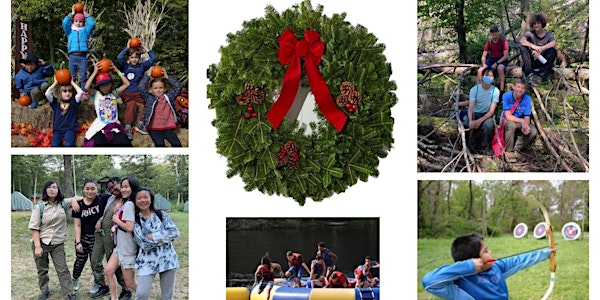 Brooklyn Pack 7-Troop 1G-Troop 26 Wreath Fundraiser 2022
Buy a wreath and help a local Brooklyn kid go camping!
About this event
Pack 7 (coed), Troop 1G(irls) and Troop 26 (Boys) are holding their first ever wreath fundraiser.
A gorgeous, fresh, and fragrant 22" balsam wreath for only $25 will bring holiday cheer to your home and help send a local Brooklyn scout to camp.
Why stop with just one? Get a wreath for your door and more for your windows! Buy one for your friend and another for your neighbor! Buy your wreath(s) now and pick it up at one of several dates and locations:
Tuesday, November 29th, 2022 at the Greenpoint Toy Center (738 Manhattan Avenue, Brooklyn),
Saturday, December 3rd, 2022 at FourFiveSix (199 Richardson Street) or
Saturday, December 10th, 2022 at St. John's Lutheran Church (155 Milton Street, Brooklyn)