Description
Brooklyn Flagger Class
Every Tuesday at 3:30 PM
for only $96 pre-paid online price
(or $110 at the door)
132 32nd Street, suite 103, Brooklyn, NY 11232 (D, N, or R train to 36thStreet).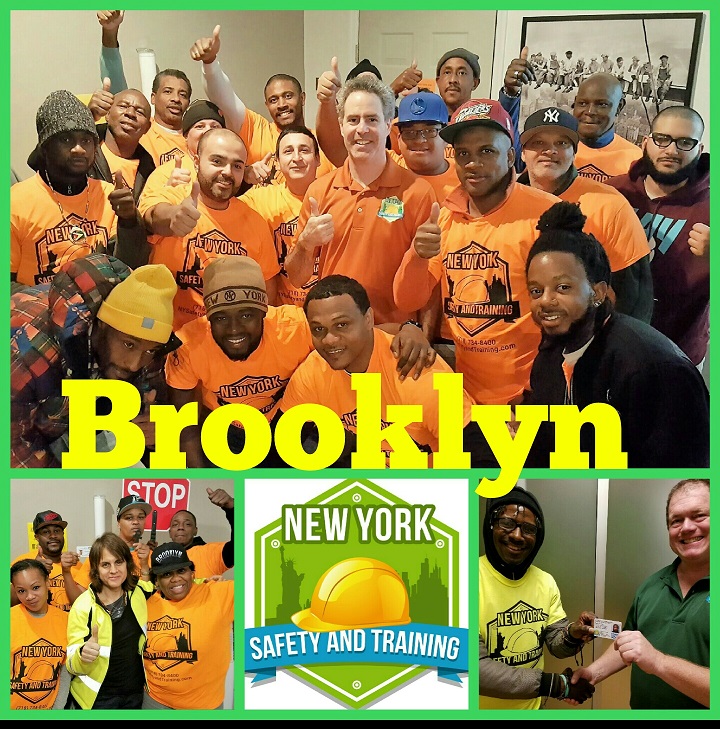 Every Tuesday and Saturday at 3:30 PM for only $99 with online registration,
or $110 at the door.

Earn you Flagger card for the bargain price of only $99. Make yourself more hireable if you're looking for work, and if you already have a job, make yourself more invaluable to your team with your Flagger certification.

Every student who successfully completes this course will receive a Flagger certificate at the end of class and a photo ID Flagger card in the mail.

New York Safety and Training, Inc.
A Veteran owned business. Ask about our discount pricing for U.S. military veterans.

LIKE us on Facebook: www.Facebook.com/NYSafetyandTraining

Visit our website: www.NYSafetyandTraining.com

Classes available every week in Brooklyn, Queens, and the Bronx.