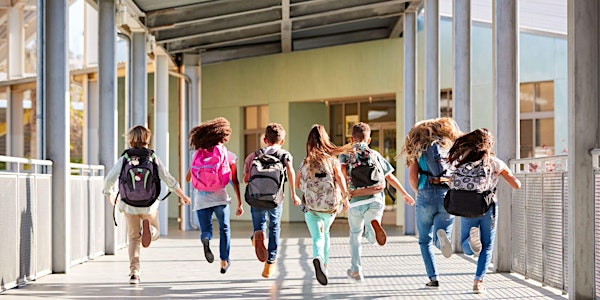 Brooklyn Navy Yard Presents : The Brooklyn Back To School Bash!
Location
Building 92
63 Flushing Avenue
Brooklyn, NY 11205
The Brooklyn Navy Yard "Back to School Bash" welcomes students back for the exciting new school year! Music , games , giveaways and fun!
About this event
Brooklyn Navy Yard looks forward to seeing you at our "Back to School Bash" held in the forecourt of BLDG 92! All are welcomed to party with us as we get the excitement going for another school year. There will be music, refreshments, and resources for both students and their families. See you there!
///---///---///---///---///---///---///---///
Photo Policy
By registering for the event, you understand that photography and/or video may be taken at the event for marketing or promotional purposes and you consent to being filmed or photographed for such use. Furthermore, you release the Brooklyn Navy Yard Development Corporation, its officers, employees, and agents, from any liability in connection with such photography or videography and the use thereof, and waive any claims you may have for payment in connection with such materials and the use thereof.
Covid Policy
BNYDC mask policy requires every visitor and vendors/contractors for public programs must wear a face covering that covers the individual's mouth and nose at all times (except when seated at their workstation, eating or drinking) while indoors and in common areas. For outdoor programs, masks may be removed; however, if using indoor amenities (e.g. bathroom), visitors and vendors/contractors must wear a mask. If BNYDC policies change before your program, you will receive an email with updates. Please maintain social distancing and be prepared to wear a mask when entering Building 77 for food and beverage purchases. This event may also be photographed.
THIS IS A NON-SMOKING EVENT.
///---///---///---///---///---///---///---///---///
By signing up for this event, you are agreeing to be added to the BNYDC public newsletter list. Newsletters are sent 1 - 2 times each month and list public programs, events, and exhibitions at the Yard.