Brooklyn Metro Chamber Orchestra's 15th Anniversary Gala Concert
Description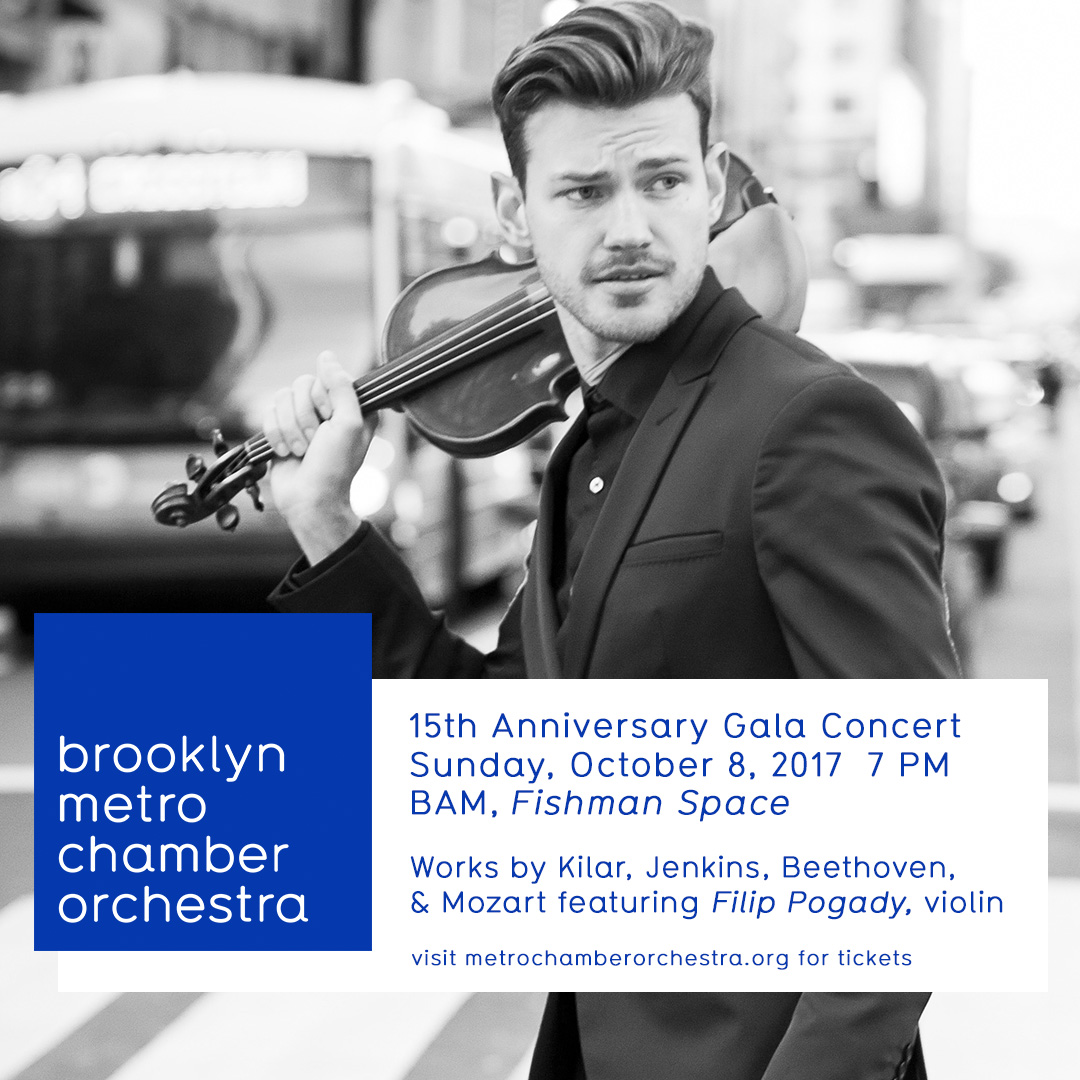 Brooklyn Metro Chamber Orchestra invites you to their 15th Anniversary Gala Concert at the Brooklyn Academy of Music's Fisher Space on Sunday, October 8, 2017 at 7pm. Works include Wojciech Kilar's Orawa, Karl Jenkins' Sarakiz, Ludwig Von Beethoven's Romance in F, and Mozart's Symphony No. 40 featuring Filip Pogady, violin.
Additionally, there will be an after-concert reception with surprise performances, food and drink to celebrate Brooklyn MCO's 15th Anniversary.
Brooklyn Metro Chamber Orchestra is the only professional chamber orchestra performing solely in Brooklyn; America's fourth largest city. It has developed into one of New York City's finest musical ensembles. Established in 2002 by Artistic Director Philip Nuzzo, MCO is comprised of some of New York City's best freelance musicians, many of whom are veterans of the New York Philharmonic, The Metropolitan Opera Orchestra, and major Broadway musical productions.
Works include:
Ludwig Von Beethoven, Romance in F Featuring Filip Pogady, violin
Wojciech Kilar, Orawa
Karl Jenkins, Sarakiz
W.A. Mozart, Symphony No. 40