Brooklyn Freelancers Union SPARK: Sole proprietorship or LLC–what's best for your business?

Wednesday, November 7, 2018 from 6:30 PM to 9:00 PM (EST)
Event Details
Welcome to Freelancers Union SPARK!
We host meetups for freelancers by freelancers: we invite you to bring your expertise, questions, and elevator pitches to the table to workshop and discuss. 
Join us on the first Wednesday of every month (and our Facebook group for in-between events) to meet other entrepreneurs in the area, get inspired, and talk about stuff like...

---
November SPARK: Sole proprietorship or LLC–what's best for your business?

When is the right time to incorporate? What are the tax implications of sole proprietorship? And what about liability?

For many freelancers, incorporation is a key step on the path to a full-time freelance career. This workshop will walk you through the basics of forming an LLC and what incorporation means for your business.

We'll cover:


The benefits of forming an LLC

How your business structure affects your taxes

The right time to incorporate for your business


Please note this event is for informational purposes only and is not a substitute for legal advice. If you have specific business or contract questions, please consult your legal advisor.
...

There will also be time to network with other freelancers who may be able to offer tips you hadn't considered before.
Regardless of industry, we all share similar experiences as independent business owners! We try to ensure everyone leaves with insights and connections that will help their business thrive.
---
SPARK is built on the premise that we're stronger together than we are on our own.
 Check out our NYC Facebook group to swap jobs, resources, and meet other people who love their "boss!"  
The national conversation is live at #FreelanceSPARK. Join us in a whole bunch of cities cities across the country! 
Quick tips:
Yes, this event is for freelancers of all industries. We're all connected by our efforts to succeed in the gig economy.
No, this event will not be taped- it's a meetup!
Sometimes we do bring in an expert speaker- we'll announce that above.
---


SPARK Brooklyn is brought to you by: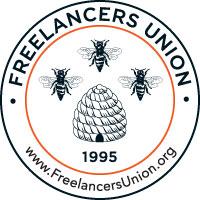 About Freelancers Union 
Freelancers Union is a membership organization that provides benefits, resources, and advocacy for 375,000 independent workers nationwide. To learn more or join, visit freelancersunion.org. Membership is free.

About The Yard
The Yard is New York City's premiere office space and coworking community designed to support your business growth. Our office collective includes universal 24/7 access to beautiful custom spaces, giving you maximum flexibility with minimum maintenance. Our spaces focus on design + function so every element of our environment promotes your creativity, collaboration, and connections. If your business is evolving, it's time to work at The Yard.
Freelancers Union Members receive 20% off your first two months!
Brooklyn Spark led by Jalen Vasquez and Asanti' Austin.


Asanti' provides creative team production, casting and fashion styling for the fashion industry along with media and advertising companies. In addition to servicing clients like The New York Times and Timberland. he has also worked with numerous start-ups.  Asanti' is passionate about cultivating  the next generation of fashion professionals by seeking to engage  with institutions like Parsons The New School.  Asanti' is also working on a new business, Fashion Physics℠ which focuses how to make dressing less complicated for busy professionals or the executive on the go.
Jalen is a multi-disciplinary designer focusing in graphic design, illustration and toy design for various small companies and independant entrepreneurs.  Jalen has a great passion for pop culture, especially for comic books, film and science-fiction, all of which strongly influences his work.  His background in architecture and strategic design and management has given him the ability to look at each project from a different approach.  
Have questions about Brooklyn Freelancers Union SPARK: Sole proprietorship or LLC–what's best for your business??
Contact Freelancers Union*
Save This Event
When & Where

The Yard
33 Nassau Avenue
Brooklyn, NY 11222


Wednesday, November 7, 2018 from 6:30 PM to 9:00 PM (EST)
Add to my calendar