BROOKLYN DOC BLOCK - 2013 AoBFF
When and where
Location
Founders Hall Theater at St. Francis College 180 Remsen St Brooklyn, NY 11201
Description
The 2013 Art of Brooklyn Film Festival
presents
BROOKLYN DOC BLOCK
Documentaries with a New York accent
This screening is sold out.
We've added a SECOND screening of
IF THESE KNISHES COULD TALK!
Sat. May 18 7:30PM at St. Francis College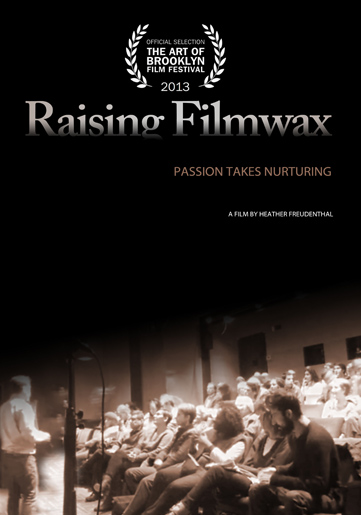 RAISING FILMWAX (20 min. USA) Directed by Heather Freudenthal | WORLD PREMIERE
Adam Schartoff is a long time Brooklyn resident- a film journalist and lover, but at a relatively late stage in life, decided to start his own independent film series. This is a human portrait of Adam, and the dedication and work that goes into making his film series run smoothly. His film series, specifically focuses on independent films, primarily from Brooklyn or New York based filmmakers, with the intention of getting these films more exposure. His passion, while inspiring, is almost detrimental to her personal life, as he puts all his time and energy into his film series, leaving little tome for home life.
SCREW YOU, BLOOMBERG-GARDENS (8 min. USA) Directed by Ilja Willems | WORLD PREMIERE
Audrey Silk, a retired police officer in Brooklyn, grows her own tobacco in her back yard. She produces her own cigarettes in order to avoid the city high taxes. She feels that smoking is a personal choice and no government can create rules to keep her from smoking.
INTO NOISE (11 min. USA) Directed by Janna Kyllästinen | WORLD PREMIERE
This city symphony of urban and natural imagery exposes the layered sounds of New York through poetic, frantic imagery and soundtrack. Mixing together original and archival material, the film explores the science of hearing and emotion, and the ways in which noise affects us. The film follows the filmmaker in her attempts to cope with urban noise in New York, taking the audience on a journey finally leading back to her homeland left behind, seeking a sense of harmony and belonging.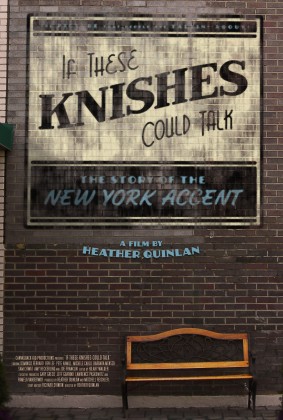 _

IF THESE KNISHES COULD TALK: THE STORY OF THE NEW YORK ACCENT (55 min. USA)
Directed by Heather Quinlan | WORLD PREMIERE
On the surface, 'If These Knishes Could Talk' is an exploration of the New York accent: what it is, where it sprang from, and how it's evolved over time. But scratch that surface and underneath you'll find that the accent is just a starting point to delve into a larger question: What does it mean to be a New Yorker? Is it the accent? The swagger? All of the above? And how much of that swagger does New York still have, now that its high rents are stifling the accent and paving over the grit? If this trend continues, the Big Apple's voice may be indistinguishable from that of any other large American city. And then what would it mean to be a New Yorker?
So we've gathered some accent experts, official and non, to weigh in on what it means to tawk the talk in a city that may be slowly trying to quiet the noise--from actors in the Throggs Neck, to wiseguys in Dyker Heights, to Puerto Rican abuelitas on Avenue D. In-between, we'll explore what the future may hold for the accent with the changing waves of immigration and the continued flight into the suburbs.
_