Event Information
Location
Various Locations
Brookline, Massachusetts
Scroll To Bottom Of Page For More Event Details
Description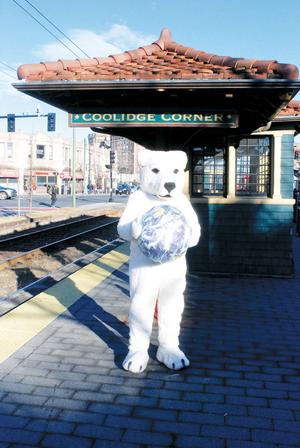 THIS COULD BE YOU!
We encourage members of the Brookline Community to participate by choosing a one-hour slot to volunteer. Please review the volunteering options below, and register to volunteer above. Please note that many of these opportunities are limited by times and the number of people who can sign up. Sign-ups will close at 12:00pm Noon on Friday, October 12, 2012 so we can give each non-profit an approximate head count of volunteers to expect.
The Brookline Rotary Club is a service organization that promotes volunteerism among its members and supports a variety of non-profits during the year through events such as our annual Pancake Breakfast and Chocolate Extravaganza. This Day of Service is designed in furtherance of our motto: "Service Above Self".

Here is the list of volunteering opportunities that are not yet filled.
*Please note that these are set up in one or two hour slots on Saturday, October 13th.
**Contact event organizer directly for more details
***You can register for more than one project
****Children 12 and under must be accompained by an adult.
~We are also helping the Brookline Food Pantry during our Day of Service. Please consider dropping off your donation of food to the Food Pantry between 1:00pm and 4:00pm on Saturday (15 St. Paul Street, Brookline).
~
Organization Contact Person Email Project Age Brookline Access Andrea Kalsow
www.batv.org
Cleaning our studios and equipment. 10+ Brookline Community Foundation Sue Ross
sross@brooklinecommunity.org
www.brooklinecommunity.org
1. scrape and paint the front porch of our building at 40 Webster Place
2. Move away from the building a compost pile used by Bountiful Brookline and the community gardens.
12+ Brookline Adult & Community Education Claudia Dell'Anno
claudia_dell'anno@brookline.k12.ma.us
http://www.brooklineadulted.org
Calling all cooking and baking enthusiasts!
Brookline Adult & Community Education needs help with organizing a small storage room that is designated for the equipment needed for our cooking and baking classes (pots and pans,utensils, dishes, blenders, etc). We would most like the shelves to be organized, equipment put away neatly, and the equipment labeled. All VHL Family Alliance Joyce Graff
wellness@vhl.org
617-277-5667 x4
www.vhl.org
We need volunteers to help us collate items for our fundraising event this fall.
Please send up to five volunteers for a 1-2 hour session, 10-12 AM or 3-5 pm.
Please contact Joyce Graff at 617-277-5667 ext 4.
Our offices are at 2001 Beacon Street (Cleveland Circle), Suite 208 (second floor). All Boston Ronald McDonald House Jodi Lipman, Day Manager
jodi@rmhboston.org
www.rmhboston.org
The Boston Ronald McDonald House is a home-away-from-home for children with cancer and their families.
We have a meal program in which volunteers from the community come to the house and prepare a meal for our guests.
This program has a maximum participation of
6 volunteers. 12+ Coolidge House Lauren-Elizabeth Palmer
lauren-elizabeth.palmer@genesishcc.com
2- taking an inventory of all supplies used for recreational activities; creating a flyer listing all books and movies available to residents
*helping us take inventory of our supplies might be a good activity for families with children or those who cannot comfortably work outside, we will provide a comfortable environment, be accommodating of volunteer needs and provide snacks. Thank you for taking the time to help us! All Ivy Street School Cynthia Canham
ccanham@mabcommunity.org
http://www.mabcommunity.org/ivy-street-school.html
1. Morning--raking, yard work, possibly other projects at the school
2. Brunch on-site with Ivy Street School Students
3. After Brunch--activities with students (arts & crafts, volleyball or basketball, etc.)
Activities may change due to weather.
Students are ages 13-22. All have brain injuries or other neurological problems and are residents at the School.
Any Cllimate Action Brookline Mary Dewart
info@climateactionbrookline.org
www.climateactionbrookline.org
Would you like to stroll Coolidge Corner in a POLAR BEAR costume or be a polar bear SIDEKICK? We are looking for volunteers to reach out and connect people to steps for a greener future. One of a kind adventure. We piloted this project in Coolidge Corner last winter. No experience necessary!
Meet in the BookSmith basement to pick up your costume and materials and head out to Harvard and Beacon Streets. Two hour sessions preferred. Bear waves, nods and poses for photo opp. Must be comfortable with full body suit and head. Side kick helps guide bear, talks to people, hands out material. Lots of fun! Get to know Brookline from a whole new perspective!
Bear 18+
Sidekick 12+
Cllimate Action Brookline (CAB) Mary Dewart
info@climateactionbrookline.org
www.climateactionbrookline.org
Green Your Day/Activity on Your Own:
Participate in a different kind of Day of Service event in honor of a sustainable future and our planetary systems. Volunteer to reduce your fossil fuel emissions for one day in the following ways: 1) Stop by our FOOD and ZERO WASTE table in Coolidge Corner. Learn about our ZERO WASTE kit for special events along with best practices for composting your own food, worm bins, and more! 2) GO MEATLESS for the day and discover the personal and planetary benefits. 3) STEP AWAY FROM THE CAR and commit to walking, bike riding or taking the T. 4) Reduce your home energy consumption by signing up for Electricity through Wind, scheduling a home Energy Audit and more. Visit our website at www.climateactionbrookline.org. 74% of Brookline's carbon footprint comes from residences. 5) Inform others about this Day of Service Climate Action.
All Climate Action Brookline Mary Dewart
info@climateactionbrookline.org
www.climateactionbrookline.org
FOCUS GROUP:
Would you like to participate in a focus group and help Brookline on its path toward becoming a model green community? Let us know what is on your mind while identifying barriers and opportunities for change throughout the town. What can we envision? Where should we go from here? Group size 8-12 participants for a two hour session. Sign up at info@climateactionbrookline.org and receive location confirmation.
16+ Friends of the Paths and Park on Aspinwall Hill Peggy Ueda or Jenn Meader
pueda@comcast.net;
jkmeader@comcast.net
The Friends of the Paths and Park on Aspinwall Hill will hold its annual "Bring Your Own Bulb" or other fall planting to plant along our walking paths on Aspinwall Hill.
We have 7 paths and we like to see them blossom in the spring!
Volunteers will help plant or perform other tasks such as trimming back bushes, raking, sweeping, picking up trash.
Volunteers are welcome to donate plantings but are encouraged to come help whether you bring anything to plant or not.
Bring your own gloves; bring rakes, brooms, dustpans, clippers and/or loppers if you have them.
Meet at Schick Park at 1 p.m.
Rain date Oct. 14, 1-3 p.m.
All Brookline Recreation Stephanie Springer
sspringer@brooklinema.gov
617.730.2076
October 13th is The Lorax Project, a new activity through th
Goddard House in BrooklineMelody Bushmichmbushmich@goddardhouse.orgEvery Saturday our Dining Room Manager, Diane Kramer, hosts a friendly game of bingo with residents. It would be great to have volunteers help Diane out by calling numbers, etc. She will be available on the day of the service for any assistance.
All
e Environmental Education program at Brookline Recreation. Families will come to watch a play of the Dr. Suess story The Lorax, an important story in the environmental movement. After the show we will all go into the Hall's Pond Sanctuary where members of the Parks and Open Space Division will be waiting to assist families in planting ferns by the pond. Volunteers will help in stage set-up, planting of the ferns, and distribution of a take-home plant for participants. If volunteers are interested, there is a chance to participate in the play, though this is not guaranteed. All Ruth Cowin House
Kathy Arruda
617-369-1568
Inside, we
would love to have the living room/dining room cleaned thouroughly and I
will have maintenance take down the curtains and take them to the
cleaners. There are wood blinds on two windows, table, chairs, sofa, 2
easy chairs, end tables. There is also mahogany wainscoting that needs
cleaning. There are 4 flights of stairs with mahogany railings and
ballasts that need cleaning.
In addition, we could use some shelving installed in the first floor
common bathroom which is where we store office supplies.
Hearth would provide all of the materials and tools and ladder
12+ Brookline Recreation
Brandon Schmitt
bschmitt@brooklinema.gov
Come help our cleanup effort at Dane Park in South Brookline, one of the Town's hidden natural treasures!
Dane Park is the only passive wooded park in the Town and serves as exceptional wildlife habitat for plants and animals, and includes a handicapped accessible trail, a short boardwalk with a scenic overlook, gathering spots with informal outdoor seating for outdoor classroom use, and an informational kiosk. The original restoration project involved removal of invasive species and debris left from dumping that occurred in the wetland in previous years. Invasive species still threaten the balance of the native plant community, and successful ecosystem management at Dane requires regular removal of species such as Japanese Knotweed, Garlic Mustard, and Asian Bittersweet. Volunteers will meet at the Brookline Municipal Service Station and walk the short distance to the Park entrance which is located right on Hammond Street, near Woodland Rd.
h
Activities will include removal of litter, cutting and bagging Knotweed, removal of growth along fence line, and light trail maintenance. Please be sure to wear long pants and sleeves, as there is poison ivy present at the park.
All
**We are also helping the Brookline Food Pantry during our Day of Service. Please consider dropping off your donation of food to the Food Pantry between 1:00pm and 4:00pm on Saturday (15 St. Paul Street, Brookline).
Date and time
Location
Various Locations
Brookline, Massachusetts
Scroll To Bottom Of Page For More Event Details