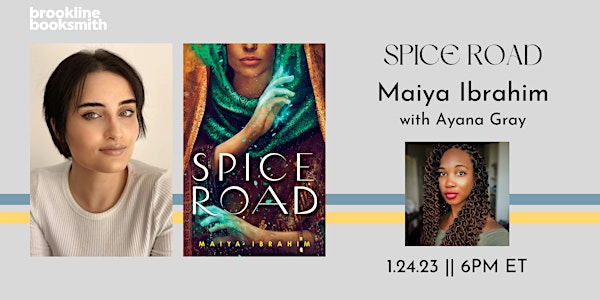 Brookline Booksmith Virtual! Maiya Ibrahim with Ayana Gray: Spice Road
Read on for important registration and book order details for this Brookline Booksmith virtual author event!
Refund Policy
Contact the organizer to request a refund.
Eventbrite's fee is nonrefundable.
About this event
Celebrate the release of Spice Road with author Maiya Ibrahim, in conversation with Ayana Gray!
This virtual event is free to attend. If you're able to purchase a book, thank you - your book purchases support the author and help us to continue offering author events.
How to Register
Register on this page to receive a Zoom link
Register free, support the store, or buy the book to enter the event
If you don't receive a confirmation email after registering, contact us
Get Your Books
Books are held for pickup or shipped after ticket sales have closed.
STORE PICKUP- Pick up your book in person at Brookline Booksmith (Click here for directions). You will receive an email alert when your book is ready.
SHIPPING - Have your book shipped via USPS priority mail. Shipping is only available in the United States.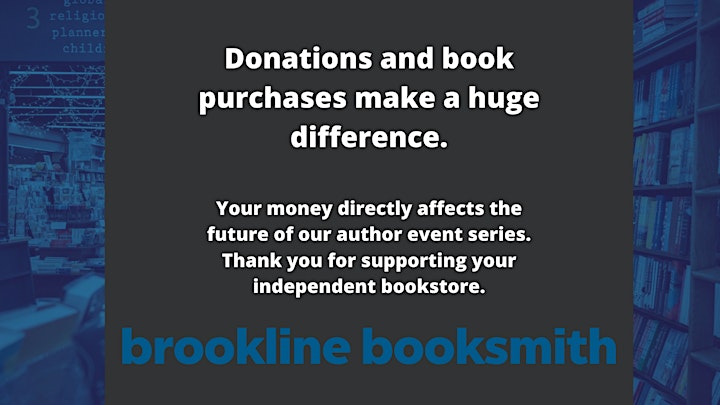 Spice Road
In the hidden desert city of Qalia, there is secret spice magic that awakens the affinities of those who drink the misra tea. Sixteen-year-old Imani has the affinity for iron and is able to wield a dagger like no other warrior. She has garnered the reputation as being the next great Shield for battling djinn, ghouls, and other monsters spreading across the sands. 
Her reputation has been overshadowed, however, by her brother, who tarnished the family name after it was revealed that he was stealing his nation's coveted spice—a telltale sign of magical obsession. Soon after that, he disappeared, believed to have died beyond the Forbidden Wastes. Despite her brother's betrayal, there isn't a day that goes by when Imani doesn't grieve him. 
But when Imani discovers signs that her brother may be alive and spreading the nation's magic to outsiders, she makes a deal with the Council that she will find him and bring him back to Qalia, where he will face punishment. Accompanied by other Shields, including Taha, a powerful beastseer who can control the minds of falcons, she sets out on her mission. 
Imani will soon find that many secrets lie beyond the Forbidden Wastes—and in her own heart—but will she find her brother?
Maiya Ibrahim is the debut author of the Spice Road trilogy. Born and raised in Sydney, she has been writing stories since she learned how to boot up a PC and open her notepad. When not writing, Maiya can be found indulging in Lebanese food with her family, playing Skyrim, watching Game of Thrones, or swimming with friends at one of Australia's many spectacular beaches. Visit her on Twitter at @Maiya_Ibrahim and on Instagram at @Maiya.Ibrahim.
Ayana Gray is a New York Times bestselling young adult fantasy author and a lover of all things monsters, mythos, and magic. Originally from Atlanta, Georgia, she now lives in Little Rock, Arkansas, where she reads avidly, follows Formula One racing, and worries over the varying moods of her adopted baby black rhino, Apollo, and her mini goldendoodle, Dolly. Her debut novel, Beasts of Prey, is being adapted for feature film.
About Brookline Booksmith
We are one of New England's premier independent bookstores, family-owned and locally run since 1961. We offer an extensive selection of new, used, and bargain books; unique, beautiful gifts; award-winning events series; and specialty foods. Every day, we strive to foster community through the written word, represent a diverse range of voices and histories, and inspire conversations that enrich our lives. Find more at brooklinebooksmith.com!
EVENT ACCESSIBILITY
Barring technical difficulty, auto-transcription is enabled on all Brookline Booksmith Zoom Webinar events.