About this Event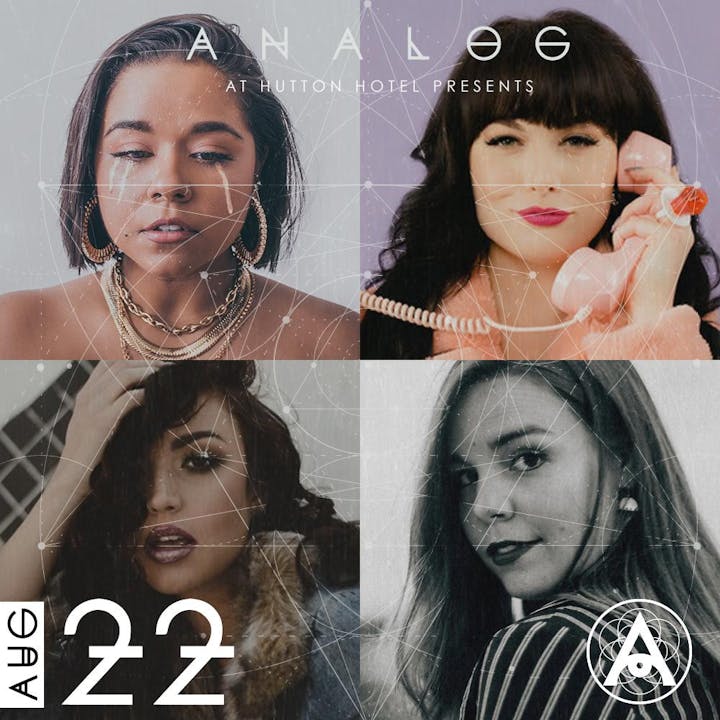 Brooke Simpson is a Native American pop singer who rose to national attention in 2017 as a contestant on NBC's talent competition The Voice. Brooke' s style is a perfect mix of a pure pop sound with the soul and grit of R&B. A full-blooded member of the Haliwa-Saponi tribe, Simpson grew up in North Carolina where her parents were evangelists. Singing with her family in church since the age of seven, she dedicated her life to music, successfully auditioning for The Voice's 13th season in 2017. Under coach Miley Cyrus, Simpson rose all the way to finals, ending her run in third place. In January 2018, Republic Records issued a collection of studio recordings of her Voice performances. Since then she's released three singles 2AM, Perfect, and Little Bit Crazy which have garnered national attention
Alongside Brooke performing will be:
Nashville based pop-artist Ivory Layne, is originally from Denver, NC. Ivory early on caught the ear of writer/producer Ed Cash who helped her write, record, and release her 2013 debut album. Since then Ivory relocated to Nashville TN where signed a publishing deal with LBK Entertainment and has written with writers such as: Shane McAnally, Lori McKenna, and Jimmy Robbins. Ivory has bee performing and writing with world-renown acts such as Needtobreathe, Andrew McMahon in the Wilderness. She signed to Justin Timberlake's Villa40 development company in 2015 and is currently working on new material.
Another performer will be pop/hip-hop artist: Gracen Hill. Gracen is a Nashville native who has taken off quickly in the New-Nashville scene. Her sound is a mix of R&B/Hip-Hop/and Pop. Last year she signed her first publishing deal with Jim Jonsin, since then she has released a series of singles and music videos. She is currently planning a tour, writing/producing new music.
Kristen Dunn is another artist who will be performing. Kristen is a Nashville based Pop/R&B artist originally from Muscle Shoals, Alabama. Kristen's sound is a mix of pop melodies and the grit/energy of R&B/Hip-Hop. Her songs combine both energy/pulse alongside emotional messaging. Kristen has had several film/TV sync cuts. And has performed alongside several other up-and-coming artists in the Pop/Hip-hop/R&B genre. Kristen is currently writing for her next project and is continuing to promote her most recent single IDNYN.