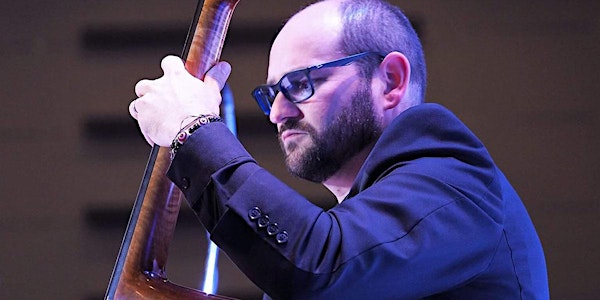 Brook Sutton & Friends w/ Danny Coots and Chris Walters
Brook Sutton & Friends w/ Danny Coots and Chris Walters
When and where
Location
Rudy's Jazz Room 809 Gleaves Street Nashville, TN 37203
About this event
An accomplished stage and studio performer, Brook Sutton's New Orleans roots accompany him as he travels the world playing with a variety of acts. Brook's versatility and passion for memorable collaborations is immediately obvious to anyone he joins on stage or in the studio. Joining Brook are two of music city's treasured talents, Chris Walters on piano, and Danny Coots on drums. This combo is sure to entertain as they take risks exploring traditional and original compositions with a few hints of New Orleans flair and pocket.
With a Master's degree in music education and an undergrad in recording production, he is also a Grammy nominated engineer and producer, who works with an extremely varied cross-section of Nashville's talented independent acts out of an his nashville-based recording studio, The Studio Nashville.
Brook lives with his wife and two children in East Nashville, and wishes to remind everyone that he lived in East Nashville BEFORE it became the hippest place in town. He also bemoans the demise of the four-dollar hamburger…

This show is 21 and over only. All sales are final and we unfortunately cannot offer any refunds. Additional tickets may be available at the door on the day of the show even if it is sold out online.
Please try to arrive 15 minutes prior to the show start time. If you do not arrive within 45 minutes after the show start time on your ticket your seat may be resold to other patrons at the door. If you arrive after 45 minutes from the start time of the show and your ticket has been resold, although we cannot guarantee it, we will try our best to make space for you to attend the show.