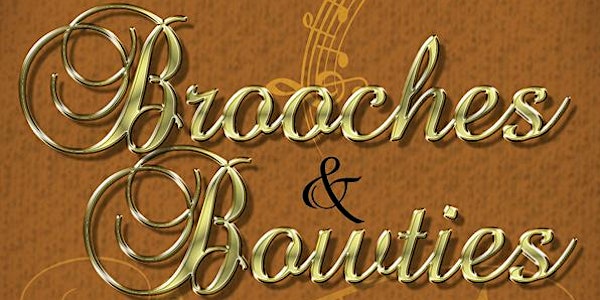 Brooches and Bowties Jazz Brunch
When and where
Location
Aloft Dallas Downtown Hotel 1033 Young Street Dallas, TX 75202
Refund Policy
Contact the organizer to request a refund.
Description
You are exclusively invited to the Brooches and Bowties Jazz Brunch hosted by the Xavier University of Louisiana Dallas/Fort Worth Alumni Chapter.
Join us in the Aloft's beautiful Premium Pad event space and awaken your taste buds to the savory catering of Chef Mike Tyler. Feast on a luscious brunch buffet featuring Mimosas and Bloody Marys. Enjoy the smooth jazz sounds of the George Mccullum Band and guest vocalist Alumnus Kraig Loyd, '02.
Making his first appearance in Dallas will be Xavier's President, Dr. C. Reynold Verret. You do not want to miss this opportunity to meet and mingle with Dr. Verret and to hear his ideas on the vision he has for our beloved Xavier.
SPONSORS
Brunch Title Sponsor - Dr. Tracey Banks, '88 for Adriatica Women's Health

http://adriaticawomenshealth.com/
Brooch Sponsors - XULA Annual Fund Chairpersons 2016 - 2018 - Dr. Nia Johnson, Dr. Katrina Kagler Harper, Alejandro Perkins
Bowtie Sponsors - Monita Chambers Moore, '99 - Tiffany Devereaux, '98 - Drs. Teddrck Dunson, '98 and Felecia Terry Dunson, '96 -- Dr. Brandy Gallien, '02 - Dr. Katrina Kagler Harper, '00 for FocusRx - Smith and Janice Howard Dr. Warren Lee, 03 - Dr. Ashla Martin, '03 for Kids @ Heart Pediatric Dentistry Tony Nuncio for Nuncio Realty Group - Dr. Rodrick Points, '94 Dr. Lashonda Williams
Donations - Sherrhonda Anderson, '93 - Sharhonda Ansley Drs. George and Christie Clayton, "02
**Proceeds from the jazz brunch benefit the scholarship fund, which allows the the XULADFW Alumni Chapter to continue its recruiting efforts through scholarship offers. The XULADFW Alumni Chapter has awarded over $22,600 to nearly 45 freshmen from the DFW Metropolis entering Xavier and our recruiting efforts have led over 350 graduating seniors from the DFW area there as well. Bring your checkbooks to make donations directly to Xavier. Xavier University is a 501(c)3 organization and all donations are tax-deductible to the extent of the IRS code.