BronzeLens/AID Atlanta/ARRAY Release - 25 TO LIFE

Monday, December 1, 2014 from 8:30 PM to 10:00 PM (EST)
Event Details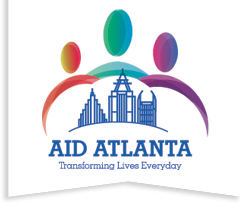 Plan to join BronzeLens Film Festival on Monday, December 1, World AIDS Day, as we present 25 TO LIFE.  ARRAY, the multi-platform distribution label of the African-American Film Festival Releasing Movement (AFFRM), acquired the film, which marks the feature directorial debut of Mike L. Brown, a Ford Foundation grant winner. ARRAY will release 25 TO LIFE for a one-week engagement in Los Angeles on November 28, 2014, followed by one-night engagements worldwide beginning on World AIDS Day on December 1, 2014.
25 TO LIFE chronicles the story of William Brawner, a young man who kept his HIV positive status a secret for over twenty-five years. Now, William seeks redemption from his promiscuous past as he embarks on a new phase of life with his wife who is HIV Negative. We journey with William and his family as he struggles to carve out an open and honest future. 25 TO LIFE is supported by Sundance Institute, Cinereach, The GoodPitch, IFP, Firelight Media Lab, and Tribeca All Access and is the 2014 American Black Film Festival Grand Prize Jury winner.
THIS IS THE 2nd of TWO SCREENINGS (8:30pm)
Organizer
BronzeLens Film Festival
The BronzeLens Film Festival of Atlanta, Georgia is a non-profit organization, founded in 2009, that is dedicated to bringing national and worldwide attention to Atlanta as a center for film and film production for people of color.
In fact, the mission of the BronzeLens Film Festival of Atlanta, Georgia is two fold: to promote Atlanta as the new film mecca for people of color; and to showcase films and provide networking opportunities that will develop the next generation of filmmakers.
BronzeLens/AID Atlanta/ARRAY Release - 25 TO LIFE