Description
This exciting workshop for beginners provides an opportunity to experience object-making through both digital and traditional hands-on techniques.
Over the course of five days, students will learn the fundamentals of design, form, and scale to create their own cast bronze investment piece. Students will create a custom bronze cleat - the perfect nautical coat hanger!
Using CAD design software, students will design and customize a 3D model of a nautical cleat. Their cleat design will then be transformed from a digital file into a real-life master model using the commercial 3D printers in IYRS' Digital Modeling & Fabrication shop on the IYRS campus in Newport, RI. The master models will be sent to a local foundry to be made into the finished bronze cleats and the final product will be mailed to each student.
During the course of the workshop, students will learn CAD design fundamentals, will build with commercial grade 3D printers, and will learn bronze hand finishing techniques.
Make something uniquely yours that will last forever!
Course Schedule
Monday, July 8: 10:00am-3:30pm
Tuesday, July 9: 10:00am-3:30pm
Wednesday, July 10: 10:00am-3:30pm
Thursday, July 11: 10:00am-3:30pm
Friday, July 12: 10:00am-3:30pm
Workshop Instructor Sarah-Anne Wildgoose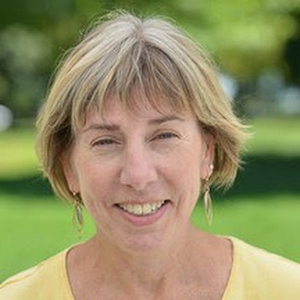 About the Instructor
Sarah-Anne Wildgoose started teaching in the Industrial Design department at the Rhode Island School of Design in 1996. Her classes have included a diverse combination of studios and presentation courses blending her passion for design and industry knowledge.
After graduating with a Bachelor of Science in Industrial Design from the University of Cincinnati she started her design career in the medical field with Johnson & Johnson. After moving to New England, she worked for Tupperware and Johnson & Johnson Orthopaedic earning two patents for her surgical instrumentation designs. For over 20 years she ran her own Design Firm creating work for companies that included Schick, Georgia Pacific and many others. This consulting business lead her to stepping into a Manager of Marketing position for the Kochek Company using industry standard digital art programs to produce printed and web graphics, with a focus on branding and promoting the company. Currently she is the Digital Arts Department Head at Pomfret School in Pomfret, Connecticut.
When she is away from the computer screen she enjoys playing tennis, sailing and walking. She is a proud mother of two sons.
FAQs
What should I bring into the event?
Students must bring their own laptop. All tools, materials and safety/protection will be provided. Please wear closed-toed shoes or boots and wear clothing that you do not mind getting dusty or dirty.
What's the refund policy?
No refunds will be offered once you have registered for the course.
Do I have to bring my printed ticket to the workshop?
Yes, please bring your ticket to the event or have your registration pulled up on your smartphone.
Is there parking on-site?
Yes, IYRS has a parking lot right off of Thames Street. While it is a paid lot year-round for Newport guests and visitors, you will be provided a parking pass for the day at no additional cost.