Description
The duckbill axe class is the newest of my casting class offerings, and was originally developed in collaboration with a teaching farm near Austin. The owner was excited about metal casting, but didn't feel that swords fit well with her curriculum. Axes, on the other hand, were crucial farm tools used all over the world and were an obvious fit.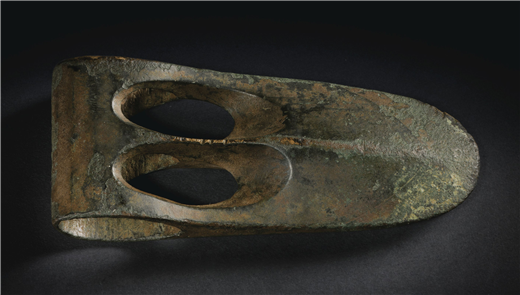 And I had a really unique axe in mind: originally found around the ancient city of Ur in Mesopotamia, Canaanite duckbill axes go back 4,000 years and represent a big step forward in weapon (and tool) casting technology. As I researched this ancient axe and experimented with how to make it, there was a lot of trial and error; unlike a sword, this complex design cannot be made with a simple two part mold. Therefore, this class is taught as a design challenge, taking time to brainstorm and wrestle with the problem of how people thousands of years ago could have cast this complex tool. In a 5 hour class, you'll learn the history of this intriguing weapon, then get your hands dirty learning to make a sand cast using a historically accurate pattern. Next, watch from a few feet away as I pour 2,000 degree molten bronze into your mold. Afterwards, you'll carve a handle for your axe from cedar wood much like they would have used in Mesopotamia. You'll leave class with a much deeper understanding of ancient metallurgy & with an artifact that will be treasured for years to come. $100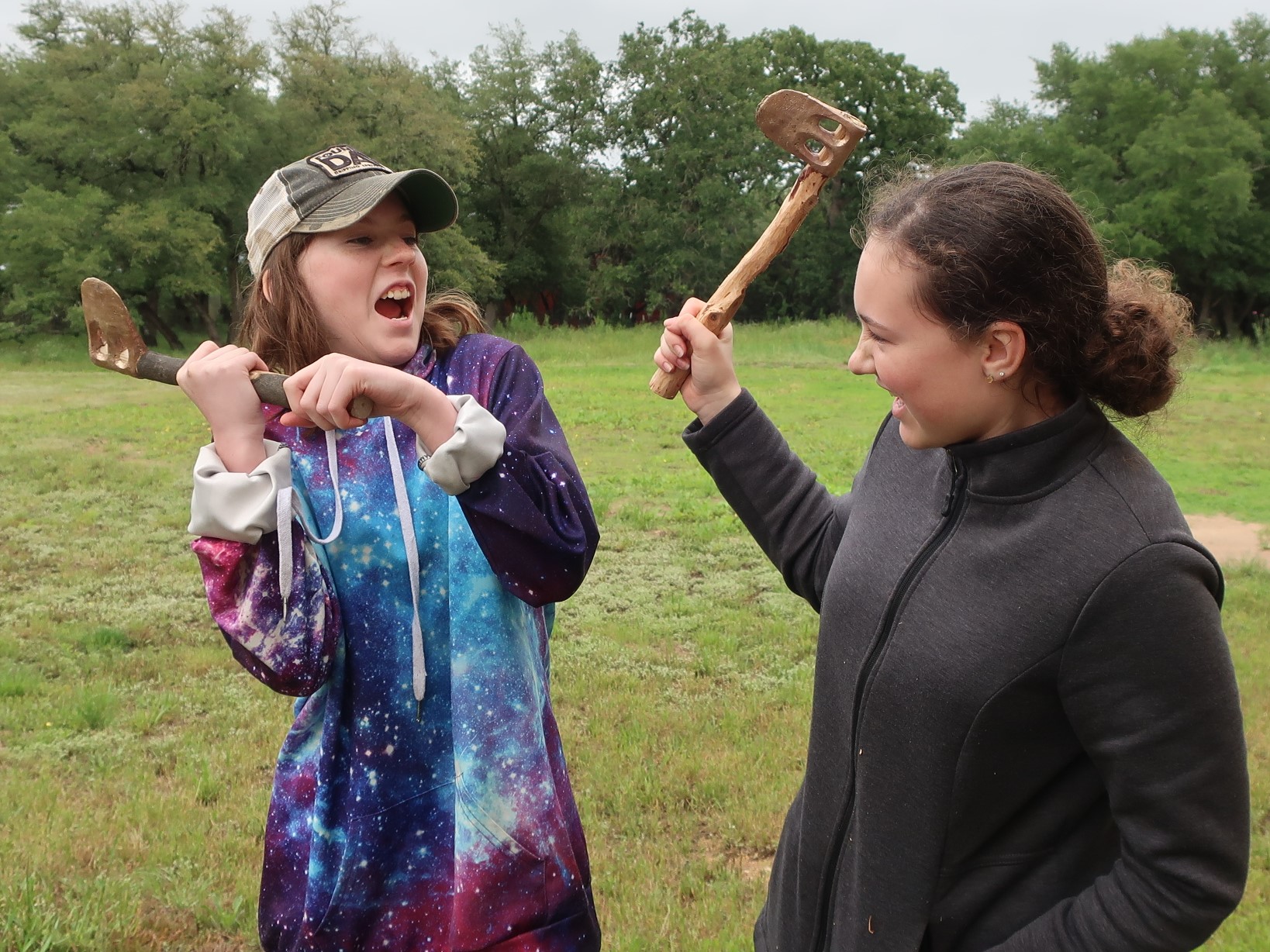 Want to see more about what I do? Last spring I was featured in BESTAUSTIN, https://youtu.be/vtPHmAC1r6I It is a good summary of the class & shows some of my other maker projects. And recently I helped Andy from How To Make Everything with his goal of casting 2 swords: one from bronze he made himself, and the other from an alloy made from melted pennies. The penny episode has had over 2.2M views--check it out! https://youtu.be/CutjZmHoJ3I
Or see Sword Casting Guy's FB page to see pictures and read raves from happy customers. My classes grew out of a desire to make Ancient Civilizations class more hands on, and so is taught very interactively, with lots of archaeology, history, and physics connections being explored.

FAQs
Is there a minimum age requirement to take the class?
Kids as young as 7 can take the class as long as they have an adult to help them. And you wouldn't be alone--it is common to have almost as many adults as kids come to experience this amazing process!
How many tickets do I need?
The cost of the class is per axe cast, not per participant, so it depends if mom or dad want to cast their own axe.
Can adults come without a kid?
Sure! People of all ages come to my classes--it really feels like a community event.
Sounds dangerous. Is it safe?
As a veteran science teacher, safety is my first priority. Participants are always a safe distance from any burn hazard, and swords are not sharpened to a cutting edge in class. In casting almost 3,000 swords with multi-age classes, there has never been an injury more serious than a scratch.