Description
In honor of island roots and innovative ARTful cuisine...

7 Course Locally Foraged Story
presented by Chef Aaron Lopez and Kevin Posada
The 1st of what will be a series of delectable pop up dinners created in the gallery space of ARTS at Marks Garage. Art is found in all forms of creation and what more delectable than with the substance that nourishes us.
Come experience a delicious interpretation to traditional and rediscovered island foods.
The concept is to take local ingredients that have been consumed for hundreds of years and completely reinvent them using contemporary cooking techniques while still respecting their island heritage. Aaron and Kevin will take you on a provacative culinary adventure through transformative ways in which our local fruits, vegetables and proteins can be experienced in a entirely new taste!
Menu:
mango bark, turmeric, currents
fish, ube, grapes, star fruit
lamb, abalone, coffee bean, taro, coconut
breadfruit, hibiscus, coriander
macadamia, papaya, chervil
venison, banana, kiawe, angostura
sugarcane, lavender, gardenia
---
Forage Hawai'i distributes top quality local meats and value added products on O'ahu. Through farmer's markets, CSA packages, and direct orders, they strive to make sustainable and local protein sources more available to our island community.

---
'Ai Pohaku & Wa'ianae Gold celebrate the gift of kiawe, a nutritious staple food that is naturally sweet, gluten-free and diabetic friendly. 'Ai Pohaku – The Stone Eaters is a community-based economic endeavor that continues to nurture our 'aina connection through the cultivation, gathering and production of real food.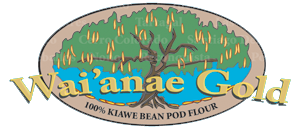 ---
Complimentary Signature Cocktail & Bar@ARTS featuring Kona Brewing Company & Andis Wines.