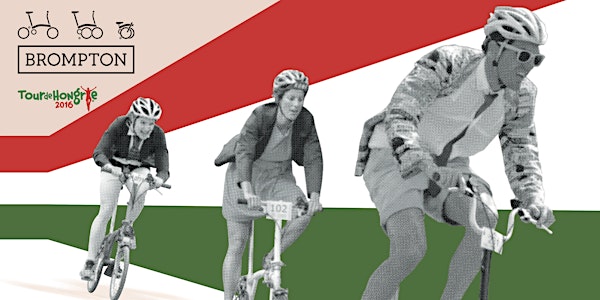 Brompton World Championship Hungary
When and where
Location
Várkert Bazár Ybl Miklós tér 1013 Budapest Hungary
Refund Policy
Contact the organizer to request a refund.
Description
(For English, please scroll down)
Tavaly első alkalommal rendeztük meg a magyar Brompton bajnokságot, idén pedig már szintet lép a rendezvény. A Brompton World Championship Hungary 2016-ban a Tour de Hongrie zárónapjának hivatalos programjaként, a befutó előtt zajlik majd!
A Tour de Hongrie hazánk legrangosabb kerékpáros versenye, első alkalommal 1925-ben indult útnak mezőny, tavaly óta pedig már a Nemzetközi Kerékpáros Szövetség, az UCI versenynaptárában is szerepel, számos külföldi csapatot vonzva ezzel a versenyre.
A hatnapos verseny utolsó szakaszának befutója a Várkert Bazárnál lesz, a mezőny érkezése előtt pedig a befutóhoz hasonló nyomvonalon zajlik majd a kb. 12 km hosszú Brompton World Championship Hungary is, csodálatos panorámával a Duna-partra és a belvárosra.
Csatlakozz az esemény Facebook eventjéhez, hogy minden friss információ azonnal eljusson hozzád!
Útvonal: a verseny hatkörös, pályája a Budai Várat kerüli meg a Lánchíd utca, Clark Ádám tér, Alagút, Attila, Apród utca, Ybl Miklós tér útvonalon.
Dress Code: férfiaknak ing-zakó-nyakkendő, nőknek blúz-blézer, a rövidnadrág és szoknya megengedett, de a Lycra sportruhákat felejtsétek otthon. Bukósisak használata kötelező!
Rajt: Le Mans-i stílusban - fuss, hajts, tekerj!
Kategóriák: a női és a férfi győztest külön díjazzuk. Megfelelő számú induló esetén a győztesek automatikus indulási jogot nyernek a Brompton World Championship döntőjére.
Menetrend:
10:00-11:00 Helyszíni regisztráció, rajtszámok felvétele. Keressétek a Brompton sátrat és a Brompton Minit a Lánchíd utca végi parkolónál!
11:00-11:20 Melegítés, pályabejárás.
11:20 Rajthoz állás.
11:30-12:00 Verseny.
12:00-12:30 Eredményhirdetés és tombola.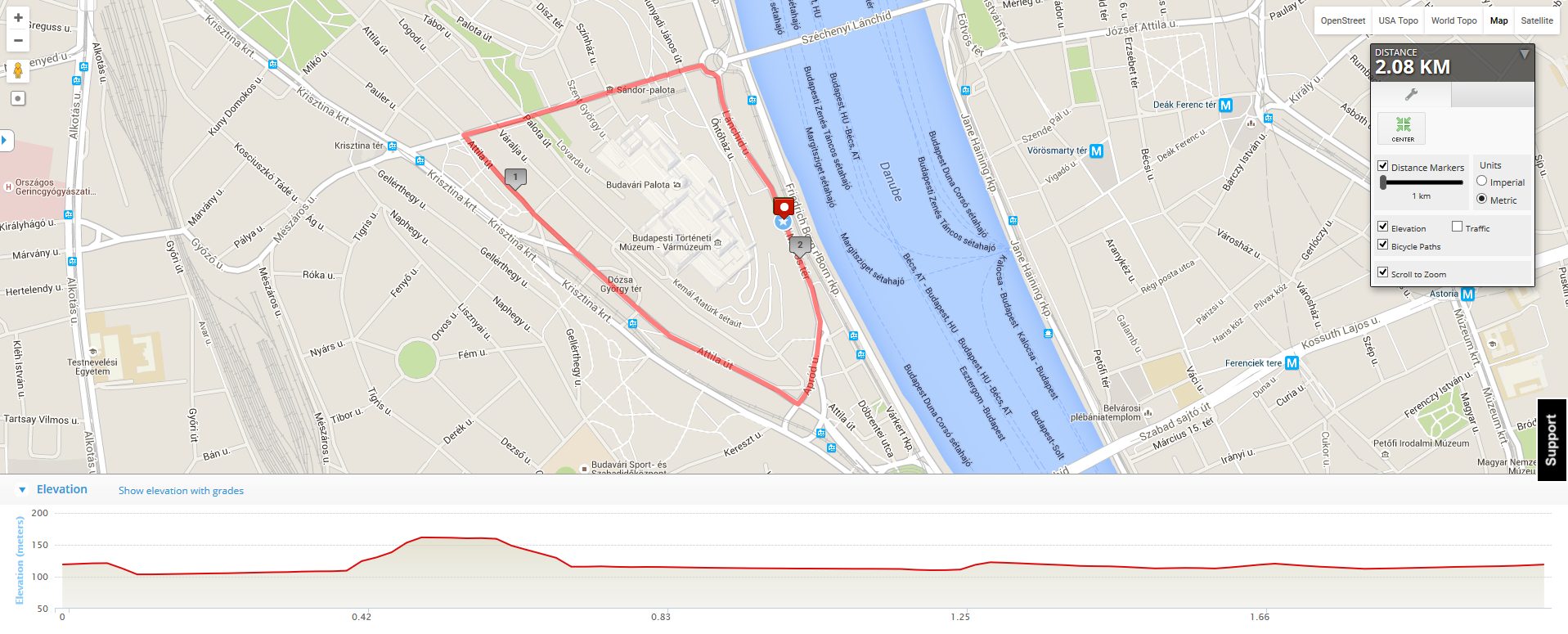 ---
After the very first Brompton national championship in Hungary last year, in 2016 our event makes a leap forward. The Brompton World Championship Hungary will take place in the official programme of Tour de Hongrie, just before the final stage finish in Budapest.
Tour de Hongrie is the most prestigious cycling race of the country since 1925, and part of the International Cycling Union's official race calendar, attracting major teams from all over the world.
The final stage of the race finishes in the centre of Budapest, near the Buda Castle. Just before the arriving of the peloton, attendees of the Brompton World Championship Hungary will face a similar circuit around Buda CAstle (total distance of approx. 12 km), with scenic view on the river bank of the Danube, the Chain Bridge (built in 1849), and the city centre.
Join the official Facebook event!
Route: 2 km circuit around Buda Castle and through the Tunnel, 6 laps, total of 12 km.
Dress Code: jacket and tie, shorts are allowed, helmet is a must!
Categories: Fastest Woman, Fastest Man.
Start: Le Mans-style - run, unfold, ride.
Schedule:
10:00-11:00: Registration. FInd the Brompton base with the Brompton Mini at the end of Lánchíd street.
11am-11:20 Warm-up, test lap.
11:20 Preparation for the start.
11:30-12:00 Race
12:00-12:30 Price giving ceremony and race number lottery
If you need any further information, feel free to contact us: zsolt.tordai@brompton.hu.