Description
For five Sundays this fall, Chester Made Artistic Director Devon Walls led an arts and humanities-therapy workshop called Broken Pieces in the Chester Made Makerspace at 511 Avenue of the States.
Participants worked together to revalue found objects and incorporate them into their own mixed-media work. Along the way, they talked about how all of us can reclaim, repurpose, and rebuild ourselves and our communities.
Please join us November 17 for an exhibit and auction of Broken Pieces artwork!
This event is also a celebration of the Chester Made Makerspace. We will be honoring community members who've contributed hard work, big ideas, connections, and creations to make it successful.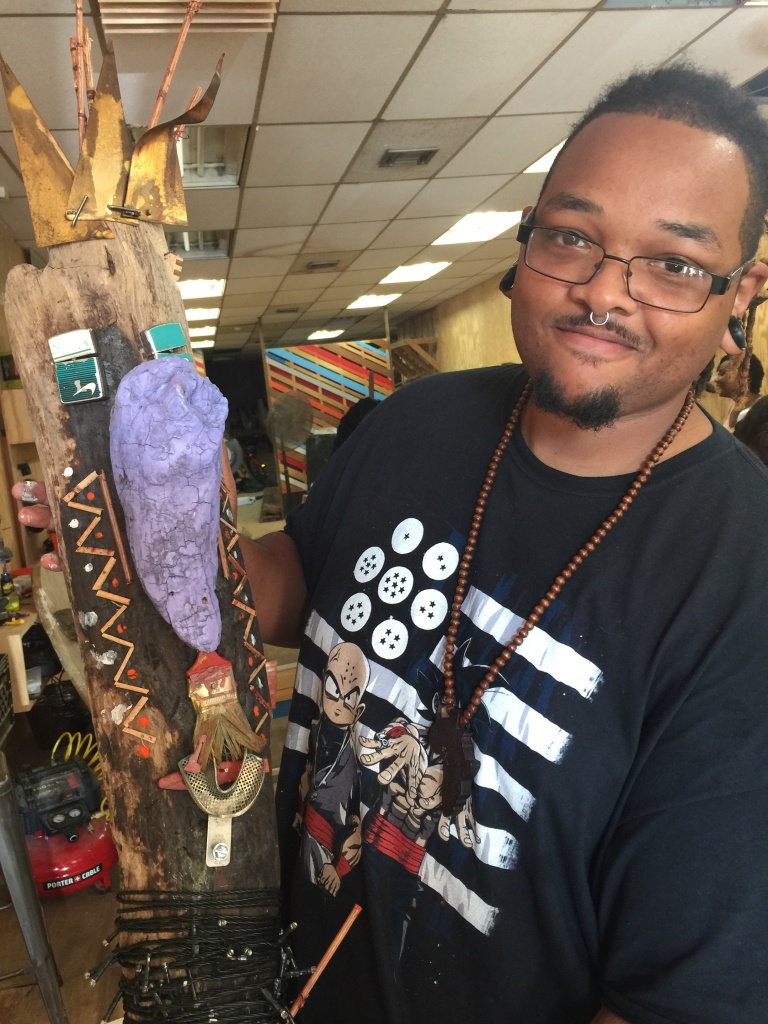 Schedule:
6:00 p.m. Registration opens

6:30 p.m. Welcome and introductions

7:00 p.m. Recognition of honored guests

8:00 p.m. Art auction

8:30 p.m. Closing remarks
This event is free and all are welcome. We do ask that you register in advance so that we can plan accordingly! Light refreshments will be served.
The Chester Made Makerspace and the Broken Pieces series are part of the Chester Made Exploration Zone. Major support for the Chester Made Exploration Zone has been provided by The Pew Center for Arts & Heritage and the National Endowment for the Arts. Program partners include the City of Chester, Artist Warehouse, Widener University, Public Workshop, and Pennsylvania Humanities Council.