About this Event
Broken Arrow (Neil Young tribute)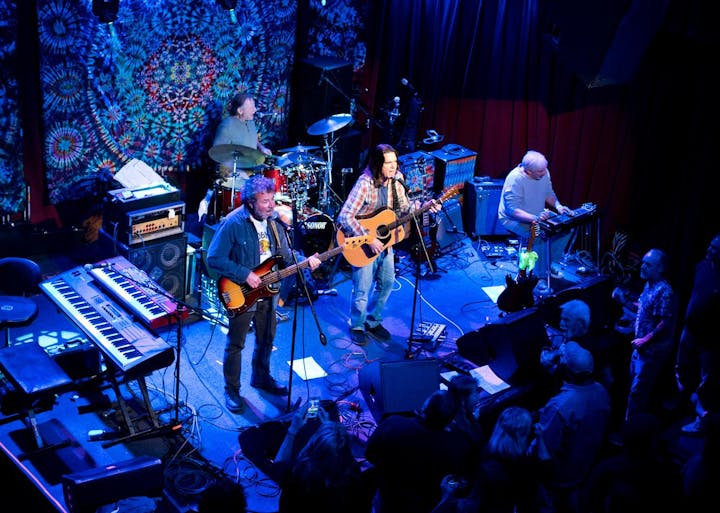 Broken Arrow performs the music of Neil Young, featuring both the rockin' electric Crazy Horse tunes and the more acoustic, pedal steel driven country rock material. The band delivers these classic songs faithfully while taking them out on some jamming excursions and tastefully tweaking some of the arrangements. Joe Mass nails the Neil vocals perfectly and the harmonies are spot on. They have audiences on their feet singing along and demanding encores at every show.
Transistor Trio

Transistor Trio is an exciting new spin-off of the AM Radio Tribute Band.​Be prepared for a ride in the way back machine, as we play all of your favorite tunes ~ featuring intricate 3-part vocal harmonies, rendered acoustically. Bringing you back to a place and time.
Music can bring us right back to a time and place we can remember with clarity. What were you doing then?
What song was playing? Do you remember becoming absorbed in songs you believed help better define you?
And there's always that one song that never gets old. But even as the importance of the memory itself fades, the emotional afterglow tagged to the music lingers.
Transistor Trio prides themselves on a beautiful, versatile sound and broad fanbase.
Performers
Date and Time
Location
Refund Policy