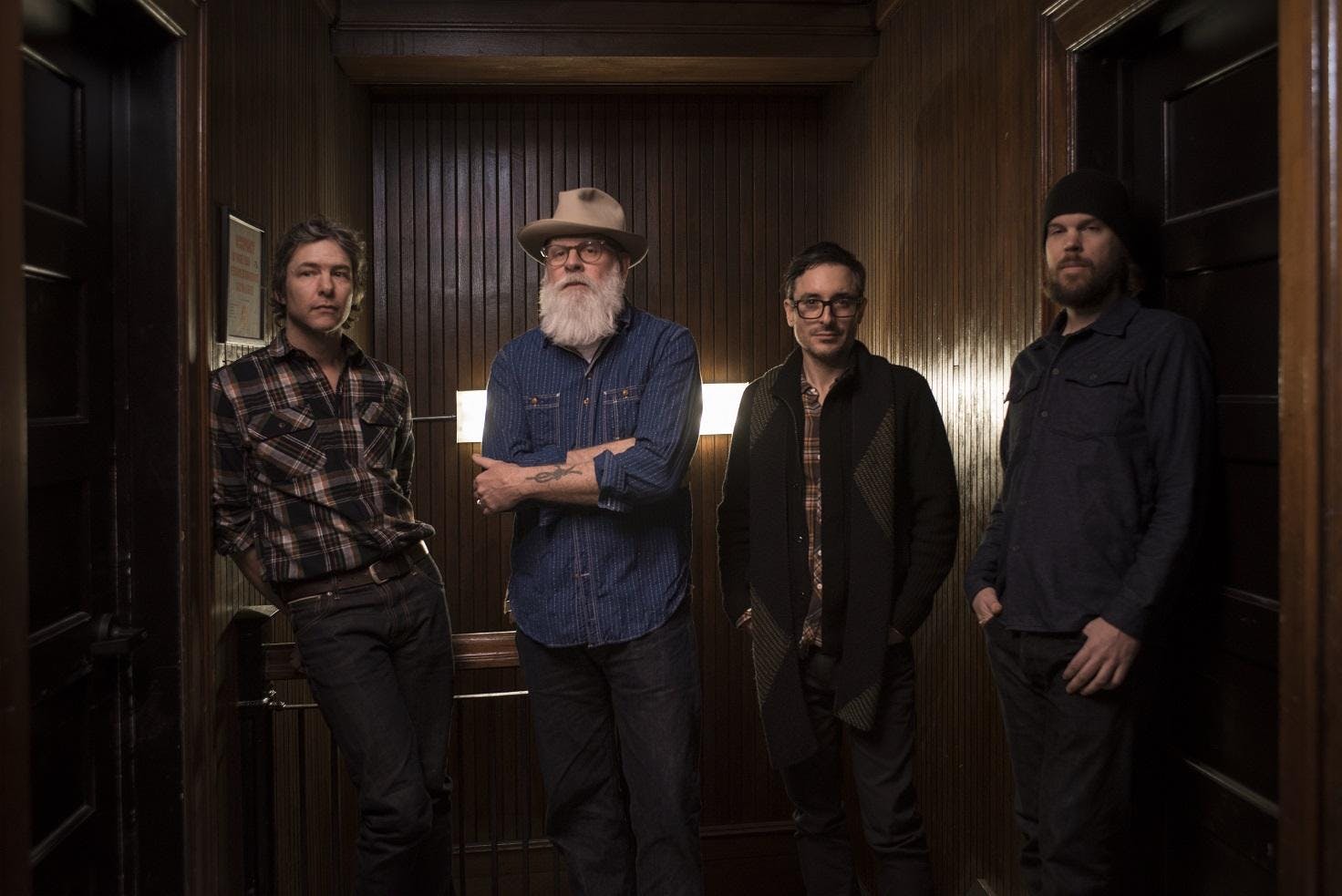 About this Event
----------
A sense of place has been essential to the music of BROKEBACK since guitarist/bassist Douglas McCombs first launched the project in 1995. Initially conceived as a solo outlet, the Chicago group has taken on new dimensions over the past two decades, morphing from the lean, pastoral ambience of the first album, Field Recordings from the Cook County Water Table, to the more muscular, taut arrangements and dynamic swells of the last release, BROKEBACK and the Black Rock, for which McCombs assembled a new quartet lineup. Each album develops with exacting detail, revealing McCombs's gift for dialing in the essence of a mood, feeling, or distant locale with a handful of reverb-laden guitar tones, elegant and sustained, strategically placed and sparingly deployed. The instrumental landscapes he creates on Illinois River Valley Blues are utterly transportive, evoking familiar open-frontier soundtracks and charting out new sonic territory.
HEALTH&BEAUTY provide that tender vulnerability we've all come to love, especially in these trying times. From Chicago, this trio breaks through the tethers of played out art pop and implement a more angled and jangled approach, creating a bursting experimental blend of 70s rock and pop. Frequent musical collaborators with Chicago heads RYLEY WALKER and MOON BROS, HEALTH&BEAUTY is a conglomeration of joy, friendship and all things Chicago. This is a fireworks finale wrapped up into one three-headed gnarling and beautiful beast. 
AXIS: SOVA's recently released Motor Earth off Drag City is a meeting of the reptilians and the beast within – the good, odd vibes resonating in late nights and the blow-ear mixes. Earlier released material, Early Surf is a blown-out, sure-as-shootin' guitar symposium of an album via TY SEGALL's God? Records that's received heaps of praise from the likes of Pitchfork, Chicago Reader and more. At its origin, AXIS: SOVA existed primarily as a solo affair for Chicago guitarist BRETT SOVA, his savage guitar and voice accompanied only by a blown out drum machine - the Rhythm Arranger. Since then, the AXIS: live experience has evolved, expanded, and contracted. No matter the lineup, it consistently fries ears and minds with vivid guitarisms fully gone off. 
AMBUSHER. A salmon leaping in the sun reflects a multiverse of rainbow color but a convict standing on the gallows casts back only darkness. Why is the man who lingers at the gas station saying nothing, eyes alert, called simple, while another who takes to the mountains and forsakes the power of speech worshipped as an avatar? What exactly is the link between cause and effect? Using a unique blend of ambient power electronics and guitar as a pallette, AMBUSHER's Mathias Kolehmainen, Robert Sullivan and Karl Heintz Weisse-Strasser explore a new paradigm in empathetic sonic expression. Ambusher was founded at the 143rd running of the Kentucky Derby and features former members of Lendex, GtrCntr, BNMNMX, Will to Dawn, DoVS and Grace Jones. Climb atop the Ambusher sound and ride your dream around the third turn. Whip the willing steed to the front of the pack and don't stop until you've conquered the horizon. AMBUSHER sound. AMBUSHER vision. AMBUSHER.