Join our interactive musical theatre benefit show, hosted by Broadway's iconic Stardust Diner!
About this Event
Watch the livestream again here:
We can't go to Broadway to meet the stars.
So, stay home.
Broadway will come to you.
- Follow us on Instagram @broadway_alive for more details!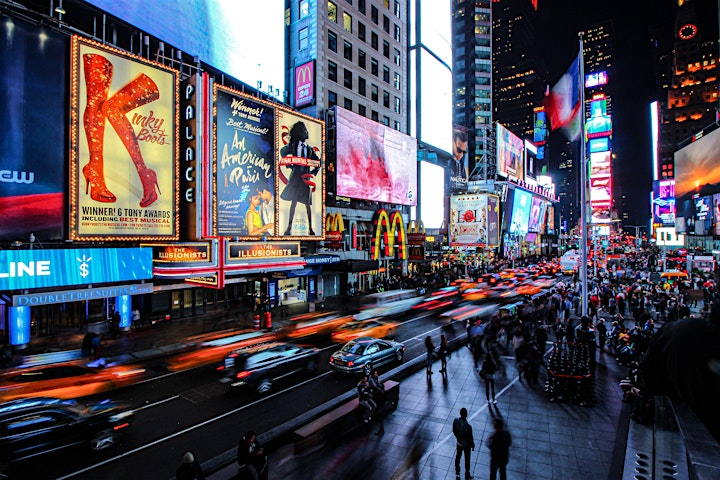 In the midst of the COVID-19 pandemic, Broadway Alive will be hosting its first virtual event:
a musical theatre benefit show with the iconic Ellen's Stardust Diner!
Ellen's Stardust Diner is a retro 1950s themed diner, renowned for its world famous Stardusters, the singing waiting staffs and variety musical shows. Throughout the year 2020, despite the COVID-19 pandemic and its effects, Ellen's Stardust Diner has been open in a limited capacity to provide live shows to visitors and locals in New York City.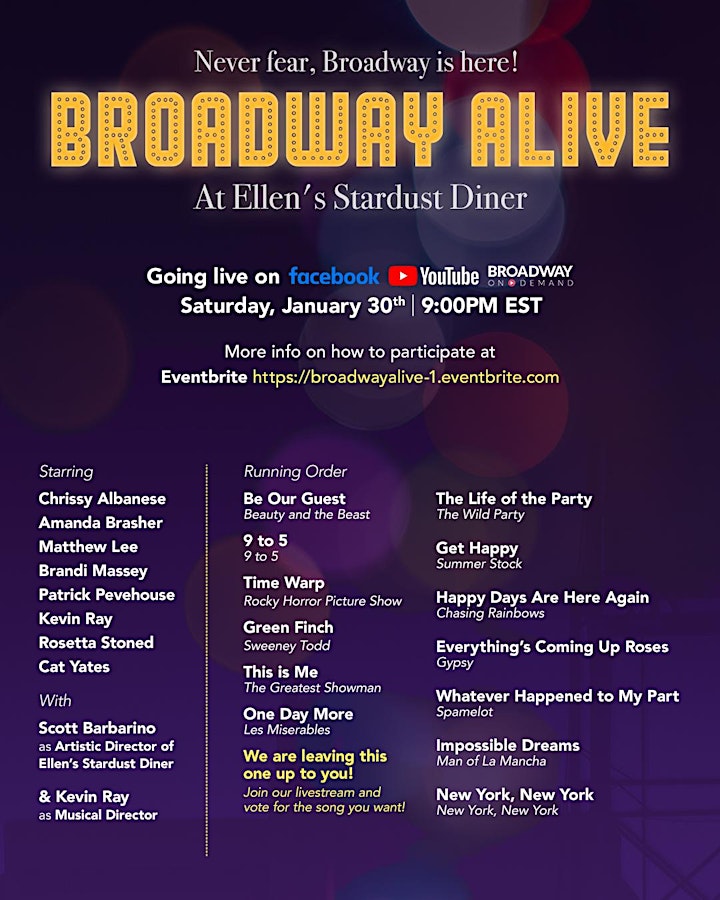 # Join our event via Facebook, YouTube and more! We will also share the livestreaming event link via email, so check your inbox!
# We want this event to be as interactive as possible! You will be able to suggest the musical song that you want to hear from our amazing performers via Facebook and Youtube chat :)
# ALL donations go to Ellen's Stardust Diner and its world-renowned singing wait staff, the "Stardusters"!
# Broadway Alive is a group of young professionals who share love for musicals. We aim to bring the beloved musicals to everyone's homes around the world and support the struggling industry on the way, to keep `Broadway alive`!