Broadening Our Impacts at UC Berkeley and Beyond
Description
Broadening Our Impacts at UC Berkeley and Beyond: An Evening with Dr. France Córdova, Director of the U.S. National Science Foundation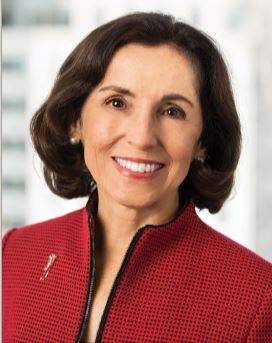 Dr. France Córdova, Director of the U.S. National Science Foundation (NSF), will speak about the importance of broader impacts to the work of the agency and science research overall. As the public science center for UC Berkeley, the Lawrence Hall of Science serves as a key part of the university's robust infrastructure for education, public outreach, and broader impact activities. This event is an opportunity for the Hall as well as partners across campus to highlight the university's work, hear from an important supporter of these activities, and explore new collaborations.
4:30–5:15 p.m.: Sunset Reception and Broader Impacts Showcase
5:15–6:15 p.m.: Lecture and Q&A from Dr. Córdova
6:15–7:30 p.m.: Reception and Structured Networking

This event is invitation-only, and preregistration is required. The event is free to attend for all invited guests.

Please email Kalie Sacco [kaliesacco@berkeley.edu] with questions and to request more information.