Broadband Technology Trainings

Thursday, September 22, 2011 at 6:00 PM

-

Thursday, November 17, 2011 at 9:00 PM (PDT)
Event Details
Asian Business Association

in partnership with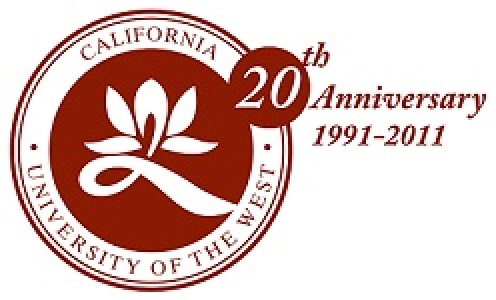 presents
          Broadband Technology Trainings
       sponsored by
     AT&T
Big Business Solutions for Small Business
- Expand market presence
- Reach new customers
- Manage operations
- Make money through investment in technology
Learn how to increase your profits through technology tools

Purchasing & Inventory Management - November 3

The Purchasing and Inventory Management course explores the new applications and technologies available to small business for implementing supply chain management practices which drive down costs and improve customer service. Today's software-as-a-service (SAAS) and cloud computing phenomenon have made big company enterprise resource planning (ERP) functionality available to smaller companies. In addition to purchasing and inventory management, this course will also explore software to automate other supply chain processes, including warehouse management systems (WMS), point-of-sale (POS) systems, and retail management systems (RMS).
Website Development - November 17

The Website Development course lays the foundation for the successful integration of a website into normal business operations and introduces the best practices of web development to the small business owner. In addition, the information offered presents the building blocks to challenge small business owners to further research, understand, utilize, and master emerging technologies. The World Wide Web has become a major delivery platform for web development. However, among web professionals, "web development" usually refers to the main non-design aspects of building websites. Web development can range from the creation of the simplest single page website of plain text to the programming of the most complex web-based applications, e-commerce, or social network services.
LOCATION:  University of the West
                   Room AD208
                   1409 Walnut Grove Avenue
                   Rosemead, CA 91770
TIME:          All classes will be from 6:00 - 9:00 PM
You can sign up for one (1) or more of the classes.
Participants will receive a Technology Training Certificate after completion of all five sessions.
At each session, there will be opportunity drawings for:
$25 Best Buy gift card  

$25 Walmart gift card 

Upon completion of ALL 5 sessions, participants will receive:
Training Technology Certificate  

ABA membership (new or renewal)

AND will be entered in the opportunity drawings for:

Vizio Tablet

$100 Best Buy gift card

$100 Visa card 
For information or questions, email Dee Castro Reed at dee@aba-la.org or call (213) 628-1222.

This project was funded by the US Department of Commerce and the
California Emerging Technology Fund.
Past Programs
Customer Relationship Management (CRM) - September 22

Customer Relationship Management for small businesses will cover the benefits of using customer relationship management (CRM) tools to advance the operations of a small business. This course will cover: how businesses use CRM tools to increase revenue, to lower operating costs, and to attract and retain customers; how CRM can be used to support marketing, sales, product development, and customer service efforts; how CRM is used to organize, automate, and synchronize business processes across multiple departments and teams; and how to select and implement an appropriate CRM solution, including a survey of popular CRM products and services.
E-marketing - October 6

The E-marketing course is designed to provide small business owners with a broad overview of a variety of options when marketing their business online. The course will review basic marketing strategy and define the differences between offline and online (internet) marketing. The materials will cover popular internet marketing tools, such as e-newsletters, social media, and search engine optimization (SEO), as well as identify potential costs to help find a solution that works for the individual small business. Once completed, the small business owners will have a good road map to begin marketing their business online.
Online Financial Management - October 20

The Online Financial Management course exposes small business owners to tools available to them online to access and manage their financials from anywhere, at anytime. The course should include information on lending strategies, loan packaging and structuring, how to secure financing, financial statements – balance sheets, income and cash flow spreadsheets, ratios and industry comparisons, post-loan strategies, and using financial analysis software.
When & Where

University of the West
Room AD208
1409 Walnut Grove Avenue
Rosemead, CA 91770


Thursday, September 22, 2011 at 6:00 PM

-

Thursday, November 17, 2011 at 9:00 PM (PDT)
Add to my calendar
Organizer
Asian Business Association
The Asian Business Association represents Asian American business owners and creates business opportunities for its members and their diverse communities. 
Broadband Technology Trainings