Description
Did you know that you are the result of over 4 billion years of evolutionary success? That makes you a super hero!
Yet most of us are walking about pretenting to be ordinary human beings....
If being you and being alive isn't enough.... then nothing ever will be enough!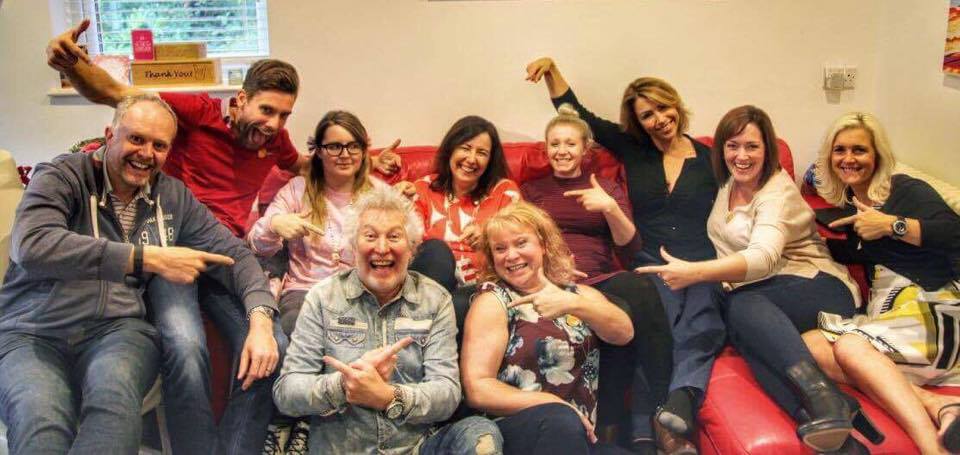 Do you ever experience negative thoughts, feelings or behaviours and want to learn how to choose better ones instead, regardless of the situation or challenge?

Are you looking to make changes in areas of your life but not sure whether to, or what or how?

Do you feel like something's missing in your life or stopping you from feeling happier, more contented or more fulfilled?

Ever wondered what life would be like if you could choose exactly who you want to be?
If I told you that you could choose would you believe me?

Broadband Consciousness One Day Workshop
What if you are completely wrong about who you thought you were?
Would you like to learn how you can choose better thoughts and feelings for a more content and fulfilling life, irrespective of the situation or daily challenges life can bring.
We spent many years of our lives searching for the answers and solutions to the above and we found them through Broadband Consciousness (BC), a simple, long-lasting and transferable system that really does work. I can help you find the same through my practical, enjoyable and personal one-day course.

The workshop limited to a maximum of 7 attendees to ensure you receive the focus and attention you deserve. This day will change your life!
BC, life and fat loss coach - Jill
Just to summarise, this course will help you to:
• Find what you are looking for in your life
• Learn how you to choose better thoughts, feelings & behaviours
• Discover the real you
• Live your life how you'd choose to
• Stop the civil war in your head
• Have more clarity about your life, job, relationships etc
• Enjoy living in the present
• Stop worrying what other people think
• Manage challenging situations and people
• Take life less seriously and have more fun
• Have a better relationship with yourself and others
• See things from a better perspective
• Discover your purpose in life
• Stop trying to please other people
• Discover what's holding you back
• Cope with the daily challenges of life
• Feel more inspired and motivated
• Learn that you're good enough
• Measure your life differently
• Learn how to worry less
• Communicate more effectively
• Change bad habits
• Stop seeking approval from others
• Overcome your fears
• Stop trying to fit in
• Measure your life differently
• Take more action and think less
The course will help you to manage:
• Negative thoughts
• Perfectionism
• Procrastination
• Low self-esteem
• Self-criticism
• Worry
• Anxiety
• Phobias
• Depression
• Guilt
• Low self-confidence
• Nerves
• Panic attacks
• Pressure to please
• Stress
• Feeling overwhelmed
• Anger
• Loneliness
• Pressure to achieve
For more information about my coaching and courses visit me www.hateitchangeit.co.uk