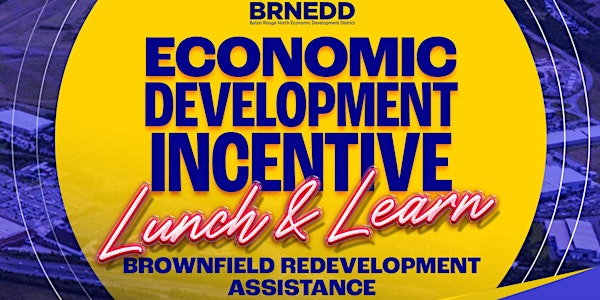 BRNEDD Economic Development Incentive Lunch and Learn: Brownfield
Event Information
Location
Exxon Mobil Community Center
5955 Scenic Hwy
Baton Rouge, LA 70805
Come learn how you can take advantage of Brownfield Redevelopment Grants for your next rehab project.
About this event
If you own a property, a prospective buyer, or an interested developer of a property and have concerns about possible contaminants. Learn about what a Brownfield Site is, and we can facilitate your redevelopment project in North Baton Rouge.
Brownfields present both opportunities and challenges. Many former brownfield sites have been dormant for long periods of time, negatively impacting areas in North Baton Rouge community. However, with a planned approach, a brownfield site can be reinvented and reused.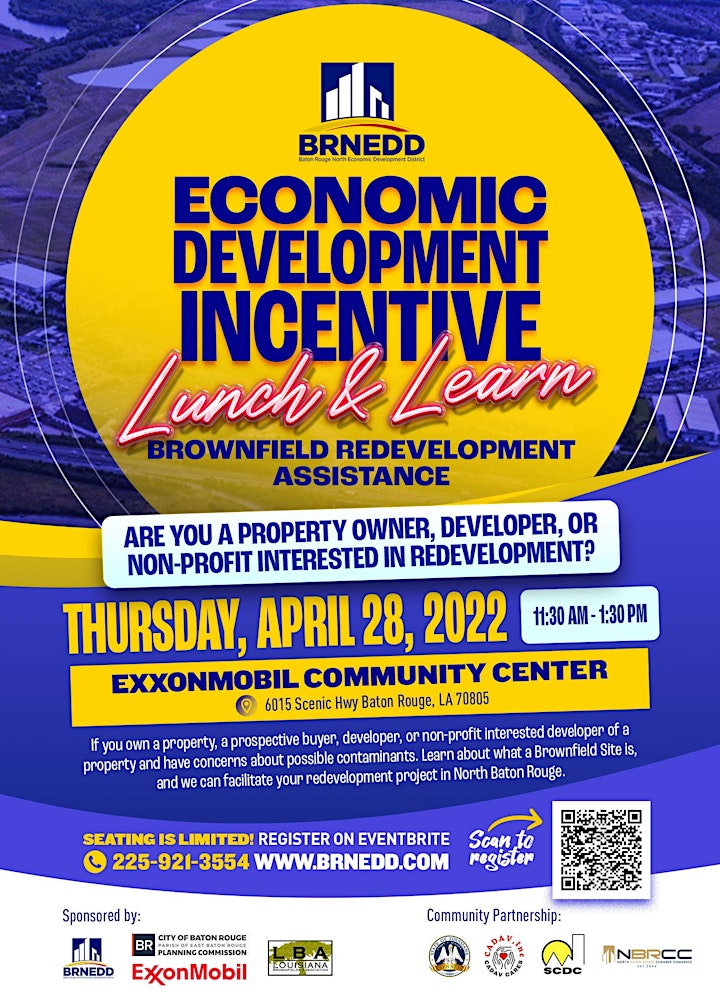 Date and time
Location
Exxon Mobil Community Center
5955 Scenic Hwy
Baton Rouge, LA 70805